Police say second man has died after Las Vegas knife attacks
April 25, 2017 - 11:38 am
Updated April 25, 2017 - 3:16 pm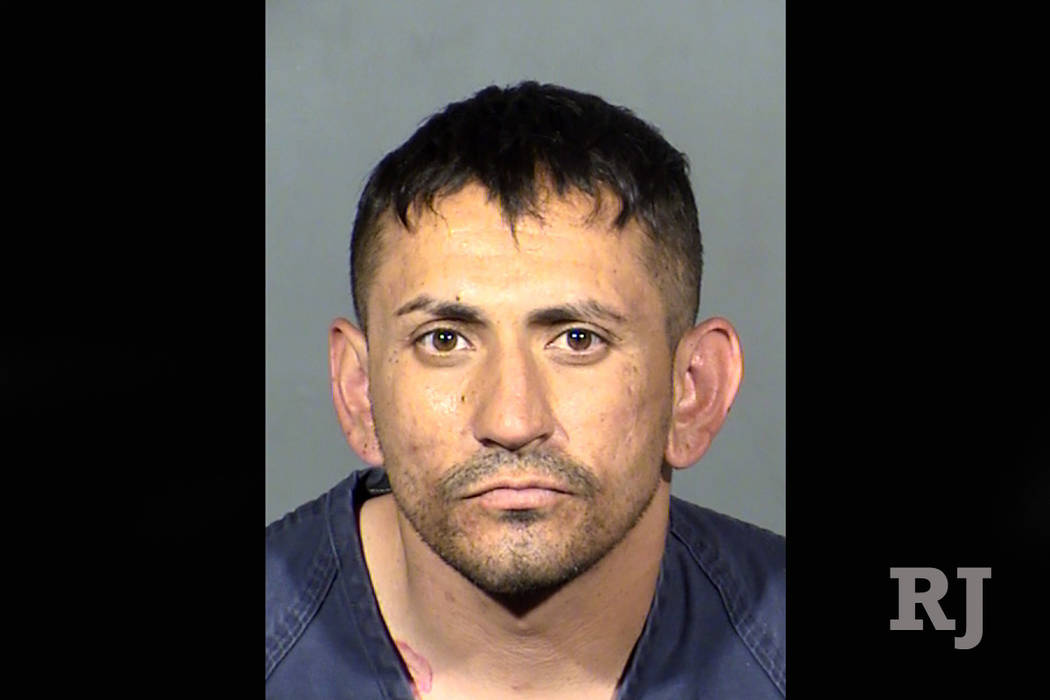 A second man has died in connection with a series of stabbings that occurred last week in northeast Las Vegas, according to the Metropolitan Police Department.
Las Vegas police were dispatched about 10:13 a.m. Wednesday to the stabbing victim's location at 4420 E. Charleston Blvd.
Police found the male victim, later identified as 52-year-old Israel Schwarts, on the kitchen floor of Sushi Culiacan with a stab wound to the torso. He was taken to University Medical Center, where he died Monday, police said.
The Clark County coroner determined the Las Vegas man's death, which was ruled a homicide, was caused by a stab wound to the right flank.
About 45 minutes before Schwarts was stabbed, police responded to a nearby incident where one man chased another man with a knife, police said. During that incident, the suspect was identified as Richi Briones, 32.
After Schwarts was stabbed, a customer was stabbed at an Arco gas station, 551 N. Lamb Blvd., police said. The customer, Balente Gonzalez, 31, was taken to University Medical Center, where he died on arrival.
Briones was arrested Wednesday night on murder and other charges after an hourslong manhunt.
The Clark County district attorney has been told of Schwarts' death and will amend Briones' charges accordingly, police said.
Contact Lawren Linehan at llinehan@reviewjournal.com or 702-383-0381. Follow @lawrenlinehan on Twitter.