Prominent Las Vegas lawyer takes on case of convicted killer Kirstin Lobato
January 4, 2017 - 6:18 pm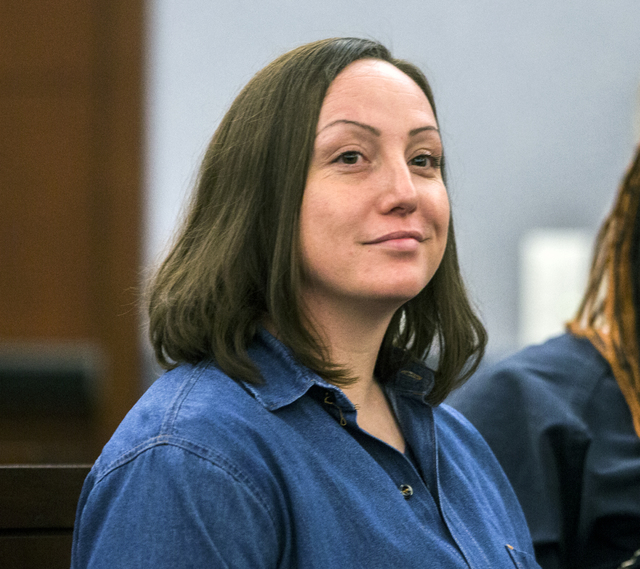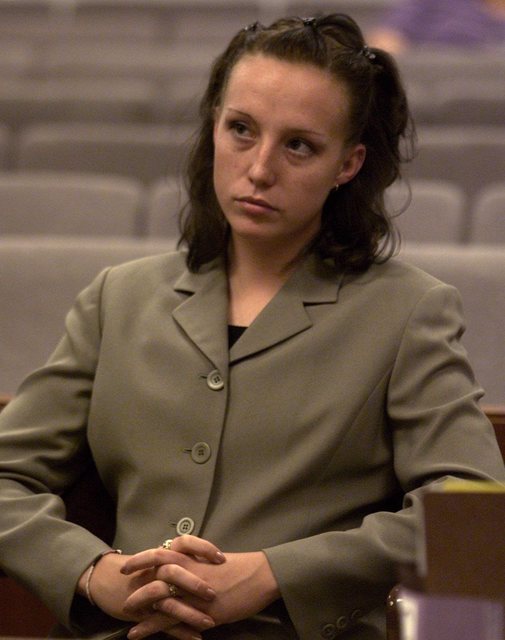 A prominent Las Vegas lawyer on Wednesday took on the case of Kirstin Lobato, a woman serving a lengthy prison sentence for a 2001 killing she claims she did not commit.
Late last year, the Nevada Supreme Court, in a unanimous decision, ordered an evidentiary hearing on several claims raised by Lobato, who appealed her conviction on charges of manslaughter and sexual penetration of a dead body for killing and cutting off the penis of a homeless man in Las Vegas.
David Chesnoff has agreed to litigate Lobato's future court hearings for free.
"Our office was contacted by the Innocence Project, and based on the information we received, we agreed to assist on a pro bono basis," Chesnoff said in a statement given through another attorney in his firm, Robert DeMarco. "We look forward to a fair and just hearing on the facts and law in court."
Lobato's case has become a cause célèbre for a large group of supporters who say she was wrongly convicted in the killing of Duran Bailey, which occurred during what prosecutors described as a three-day methamphetamine binge. Bailey, 44, sometimes slept in a trash bin and was known for trading drugs for sex.
Michelle Ravell, who considers herself Lobato's "emotional support," appeared in court for Wednesday's brief proceeding, where District Judge Stefany Miley set another court date for next month. Ravell said she was "thrilled and excited" that Lobato, now 34, would be given a new hearing.
The Supreme Court said a hearing is needed on the decision made by her legal counsel at trial not to hire an expert witness to pinpoint the time of death. Time of death is crucial in the case because there is unquestioned evidence that Lobato was in Panaca at midday and early evening on July 8, 2001.
Bailey's body was found about 10 p.m. on that date, and the only evidence as to time of death came from the medical examiner who said death could have occurred as early as 10 p.m. on July 7.
The Supreme Court said it is not clear whether the decision not to hire an expert to pinpoint the time of death is reasonable in the case, given that the theory of her innocence is directly related to her alibi of being out of the area at the time of the killing.
As part of her appeal of the Clark County District Court denial of her post-conviction petition, Lobato submitted affidavits of forensic experts who said the victim died sometime after 8 p.m. on July 8, which the court noted would have moved the time of death well into the time frame of when prosecutors conceded Lobato was in Panaca.
Ravell said she has spoken with Lobato continually since her initial arrest.
"I will be confident in the system again when I see justice served in the courtroom for her, when I see her being exonerated for something she so obviously could not do," Ravell said. "I need to see justice be served. I need to see her exonerated, then maybe I will have some trust in the criminal justice system."
Contact David Ferrara at dferrara@reviewjournal.com or 702-380-1039. Follow @randompoker on Twitter.
RELATED
Court orders new hearing for Kirstin Blaise Lobato, convicted of killing homeless man in Las Vegas
Campaign aims to free woman who killed homeless man