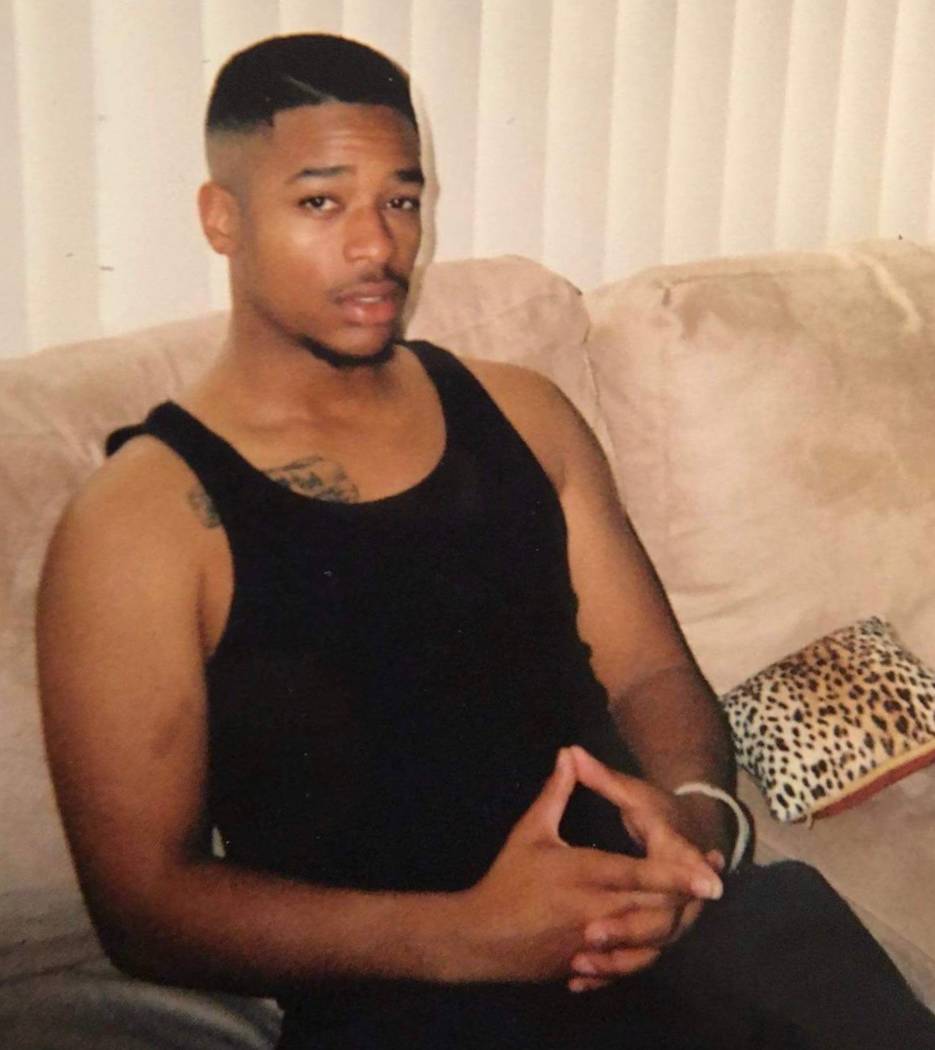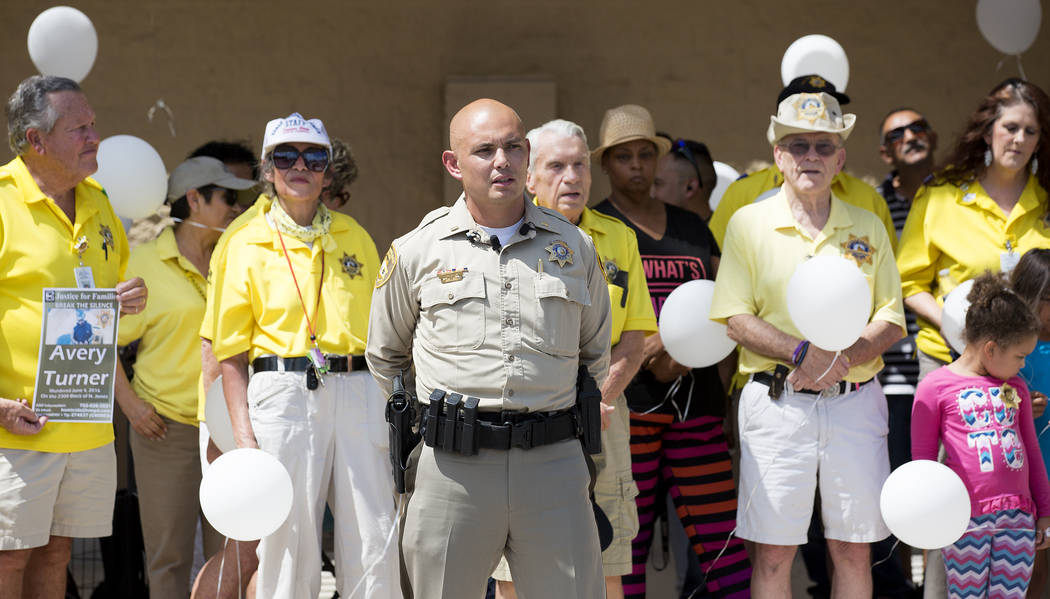 Last year, on a warm June evening, Avery Turner tossed his security shirt over his shoulder and made his way to a nearby bus stop.
The 28-year-old had just finished the first night of his new job, working as a guard at an apartment complex near Torrey Pines Drive and Lake Mead Boulevard. His girlfriend of eight years was at home waiting for him as he cut through an alley to catch his ride.
That's when police said at least one person, possibly more, swarmed Turner, robbed him, then shot him at close range. He collapsed in the middle of a nearby street, seeking help. Paramedics pulled him onto a nearby median, clear of traffic, and began working on him. But it was too late, and Turner died at the scene.
With plenty of tips but no solid leads, the case has bothered detectives for months. That's why police planned a rally Thursday afternoon near where Turner was killed to refresh the community's memory.
"It's important for us to not forget what happened. The life of a young man is important," Metropolitan Police Department Lt. Will Huddler said at the event. "The folks that are going to help us solve the crime and bring the family justice are citizens. We're asking you to come forward."
Most people who attended the event, which coincided with a community farmers market, didn't know Turner personally. But several were shocked when they heard what happened.
"It says that he was murdered," one woman quietly said to another, holding a handout that read "BREAK THE SILENCE."
Turner's mother, who now lives in San Francisco, knows the story well. She yearns to learn how it ends.
"He had actually called me that night. It was around midnight, but I missed that phone call," his mother, 51, told the Las Vegas Review-Journal this week. "The morning after, about 9 o'clock, I was notified by the coroner's office."
She said the news was mind-blowing.
"The thing is, I have two brother who live in Las Vegas," she said. "I never would've thought it was my son."
At the rally, police said Turner had no criminal record and did nothing wrong. He was simply leaving work.
Turner's mother, who did not want to be named, described him as a "social butterfly" who was quick to introduce himself to strangers. He had several friends, many of whom she didn't meet until after his death, when they came forward to comfort and support her and her family.
"He was a very sweet guy, very honest, very, just, decent," she said. "Everybody loved Avery."
The mother said she was appreciative of the Thursday rally, which she wasn't able to attend.
"When this happened, I was actually living in Las Vegas at the time," she said. "I decided to leave Las Vegas for that reason alone."
She hasn't been back since.
Contact Rachel Crosby at rcrosby@reviewjournal.com or 702-387-5290. Follow @rachelacrosby on Twitter.
Police seeking tips on case:
Anyone with information on Turner or his slaying may contact the Metropolitan Police Department's homicide unit at 702-828-3521 or, to remain anonymous, Crime Stoppers at 702-385-5555.