Retired police chief's death a homicide after video emerges, police say
Updated September 17, 2023 - 11:38 am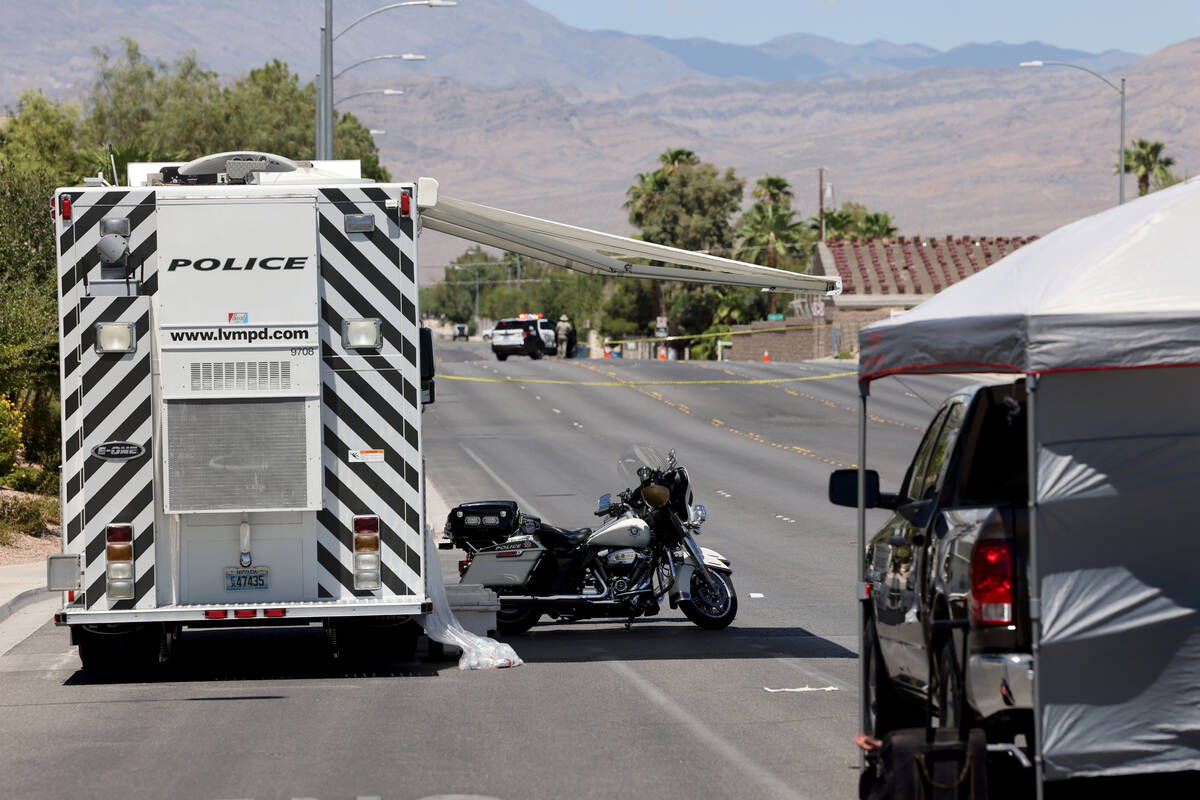 Police determined this week that a fatal northwest Las Vegas hit-and-run crash was intentional.
On Aug. 14, Andreas Probst, a 64-year-old retired Bell, California, police chief was struck by a 2016 Hyundai Elantra near Tenaya Way and Centennial Parkway while riding a mountain bike in the bike lane around 6 a.m.
Probst died at University Medical Center.
The Metropolitan Police Department arrested the 17-year-old driver of the Hyundai who fled the scene of the crash on suspicion of hit-and-run.
On Tuesday, detectives found a video of the crash posted on social media that they used to determine that the crash was intentional, according to a department statement.
The boy's charges will be updated to include open murder, police said.
Contact David Wilson at dwilson@reviewjournal.com. Follow @davidwilson_RJ on X.