Staffing shortages led to prison killing, union says
Updated August 22, 2023 - 12:52 pm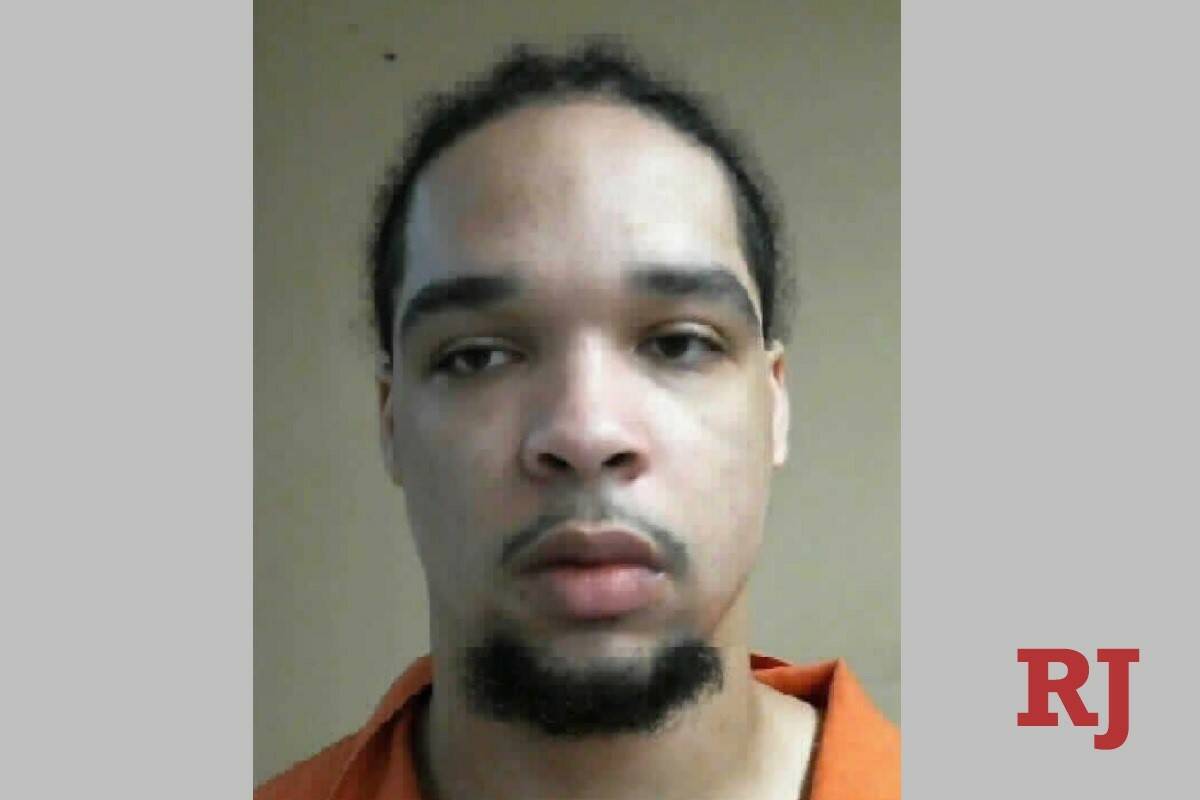 Corrections officers had called for better adherence to safety protocols inside High Desert State Prison for months before an inmate was fatally stabbed, a union official said Tuesday.
Lathanial Hutcherson, 28, had served five years of a six- to 20-year sentence for robbery when he died Sunday at High Desert State Prison, according to a statement from the Nevada Department of Corrections.
Paul Lunkwitz, president of the Fraternal Order of Police Nevada C.O. Lodge 21, said Hutcherson was in a separation cage exercising when another inmate escaped his cage and stabbed Hutcherson with a prison-made shank.
Separation cages are used for inmates who could be endangered working out in the general population, or for inmates who had become a security risk around other inmates. The name of the person suspected of stabbing Hutcherson was not immediately released by the Department of Corrections.
Lunkwitz said he did not know why Hutcherson or the suspected attacker were in separation cages.
In emails sent to the Las Vegas Review-Journal, corrections officers this month had urged Associate Warden Jeremy Bean to re-institute "gun rails" and staff more officers.
A gun rail is an officer who supervises from the roof of a prison unit carrying a non-lethal weapon, called a "launcher," but Lunkwitz said High Desert has not had a gun rail for months.
"Had there been a gun rail, even if launchers would have been ineffective, they would have been able to report an inmate trying to escape his cage," Lunkwitz said.
In response to the emails, Bean said there are quarterly safety meetings, but he did not know when the next one was scheduled.
State law mandates inmates be given at least five hours of exercise a week, "unless doing so would present a threat to the safety or security of the institution or facility."
Lunkwitz said that by not having proper staffing suggested by corrections officers the Department of Corrections is creating a safety hazard.
"They are choosing to cut corners and ignore safety protocols to give inmates exercise time they are supposed to have," Lunkwitz said. "It doesn't excuse that they are ignoring safety protocols."
The Department of Corrections did not immediately reply to a request for comment.
High Desert is the largest prison in the state, and it sits about 40 miles northwest of Las Vegas.
A quarterly report from the state showed the facility, with a budgeted capacity of 3,074 inmates, housed 3,278 inmates as of June 30.
Former Raiders player Henry Ruggs was recently booked into High Desert to begin serving a sentence of at least three years behind bars.
He was sentenced Aug. 9 to between three and 10 years in prison for a DUI crash that killed 23-year-old Tina Tintor in November 2021.
Ruggs had pleaded guilty to a felony charge of DUI resulting in death and a misdemeanor count of vehicular manslaughter.
Corrections officials also said this week that Daniel Thomas, 55, died Saturday at Carson Tahoe Regional Medical Center while serving 10 years to life for lewdness with a child under 14. Thomas had been in custody in Mineral County since 2003.
Contact Sabrina Schnur at sschnur@reviewjournal.com or 702-383-0278. Follow @sabrina_schnur on Twitter.