Suspect arrested in connection with triple homicide in east Las Vegas
December 23, 2017 - 9:06 am
Updated December 23, 2017 - 6:54 pm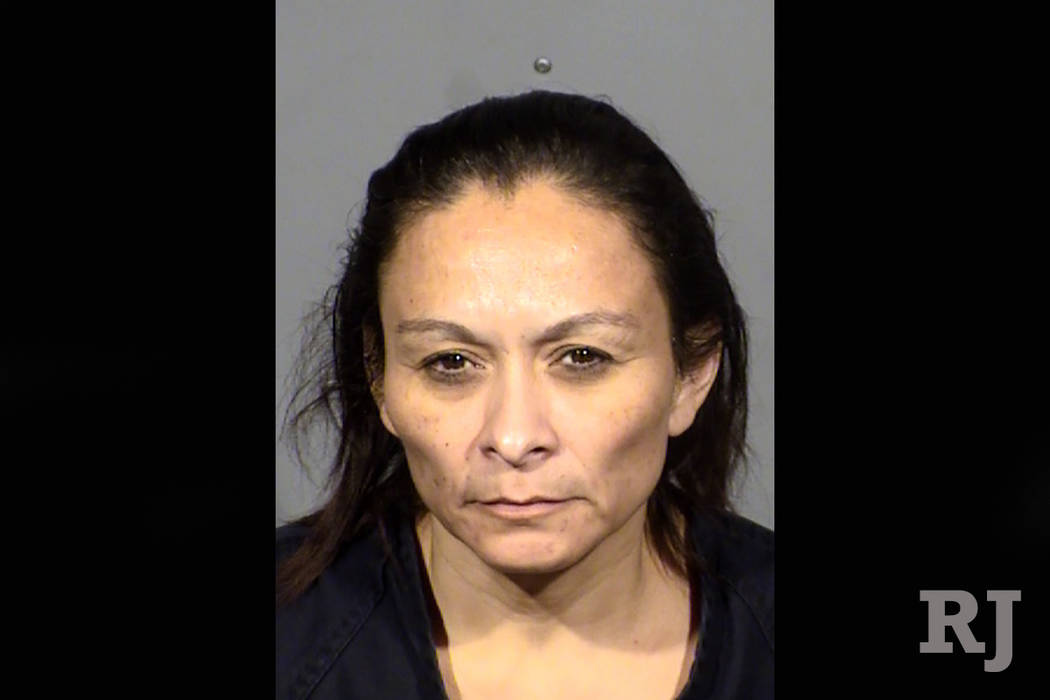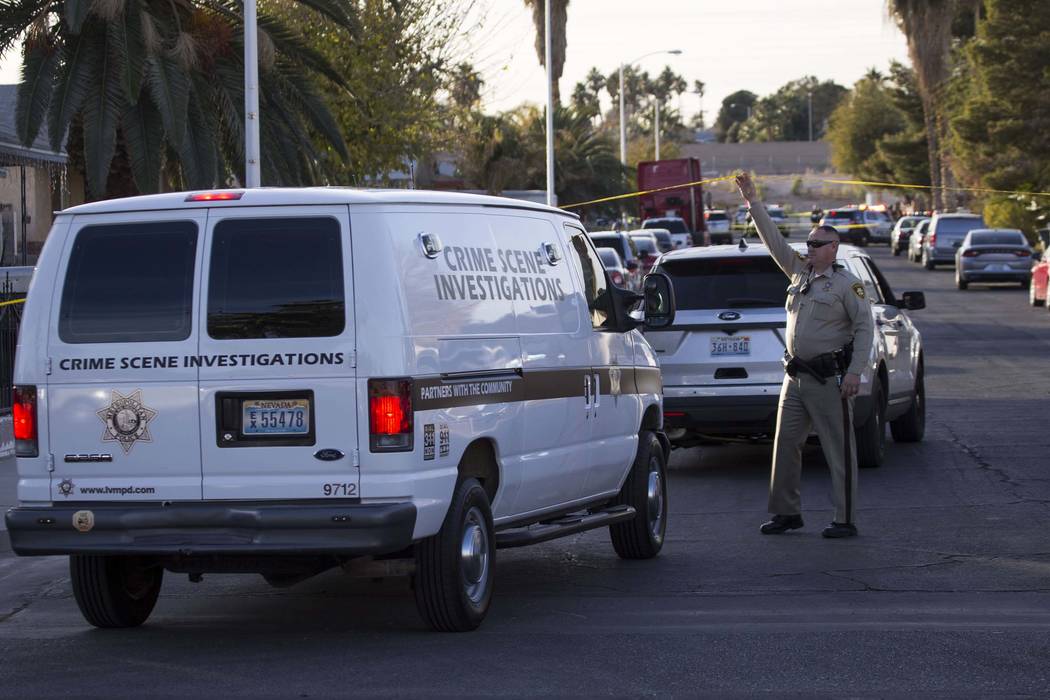 Six months after a murder case against Christine Rose Sanchez was dismissed, she landed back in jail Saturday. This time in connection with a deadly shooting that left three of her roommates dead in their eastern Las Vegas Valley home.
Sanchez first became the center of a murder case in September 2014, after Bonnie Marie Rice, 52, was fatally stabbed and shot multiple times inside her North Las Vegas apartment. Five days later, Sanchez was named a suspect, and she was charged with one count of murder with a deadly weapon.
But on June 14, more than two years after Rice's killing, the State of Nevada, represented by Clark County District Attorney Steve Wolfson and Chief Deputy District Attorney Jacob Villani, voluntarily dismissed her murder charge for reasons that were unclear Saturday.
Wolfson told the Las Vegas Review-Journal he would not be able to provide information on the case until Tuesday. Attempts to reach Villani were unsuccessful.
"Now I can start my life over and hopefully for the best," the 47-year-old Las Vegas woman wrote in a Facebook post the same day her case was dismissed.
But while currently living in what Metropolitan Police Department homicide Lt. Dan McGrath called a "flophouse," Sanchez found herself in an ongoing dispute with at least three of her roommates. Those roommates, estimated to be in their 30s, were shot multiple times Friday inside the home at 4323 Del Santos Drive, he said.
When officers arrived and entered the three-bedroom home, they found two men in one bedroom and a woman in another bedroom. All three victims, who police said had multiple gunshot wounds, were pronounced dead at the scene.
In addition to the three victims, police said up to four people might have been on the property at the time of the shooting, including the homeowner, and two women who fled the scene before authorities arrived.
Sanchez was taken into custody near the 700 block of Digger Street without incident and is being held at the Clark County Detention Center without bail on three counts of murder with a deadly weapon. She is due in court for her 72-hour hearing on Wednesday morning, jail records show.
According to court records, Sanchez also faced misdemeanor charges of theft and felony charges of forgery and attempted theft in May 2010. Details of the 2010 case weren't immediately available Saturday, but Las Vegas Justice Court records show Sanchez pleaded guilty to one count of theft as part of a plea deal.
Sanchez again found herself in legal trouble in April 2014, about five months before the slaying of Rice, the North Las Vegas woman. In that case, court records revealed, she was charged with one count each of attempted murder with a deadly weapon and domestic battery with a deadly weapon, but those charges were later dismissed.
McGrath could not confirm whether the gun used in Friday's triple homicide was obtained legally because the weapon had not yet been located as of Saturday evening.
Contact Rio Lacanlale at rlacanlale@reviewjournal.com or 702-383-0381. Follow @riolacanlale on Twitter.