Suspect didn't know victim in fatal shooting at Las Vegas Starbucks, police say
September 27, 2016 - 10:53 pm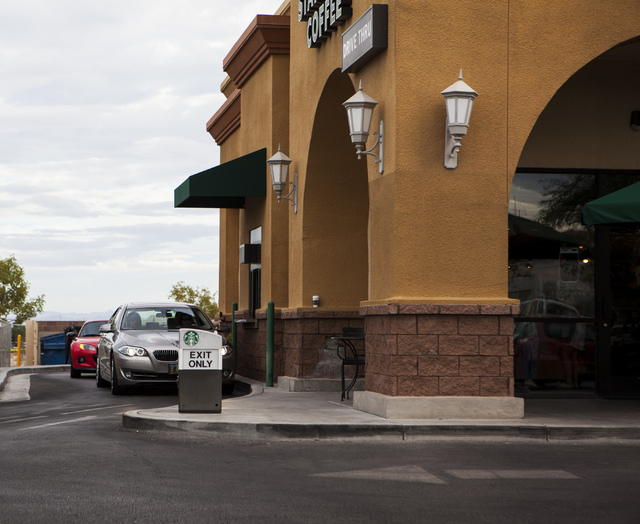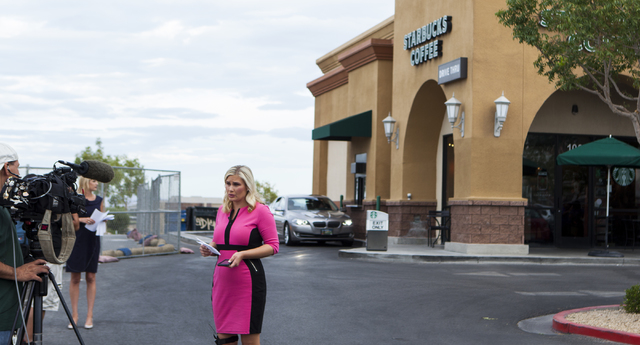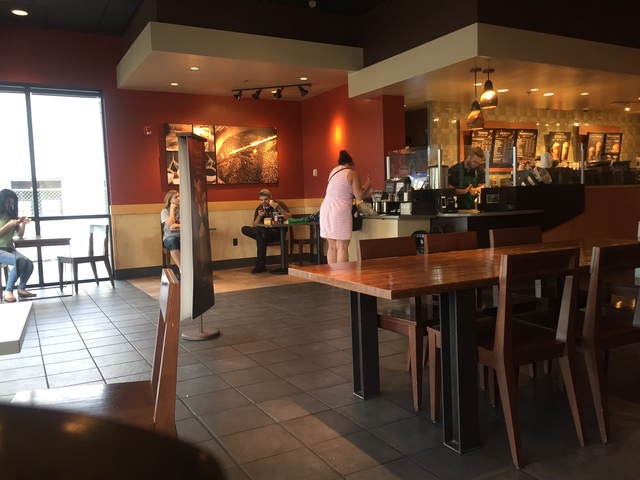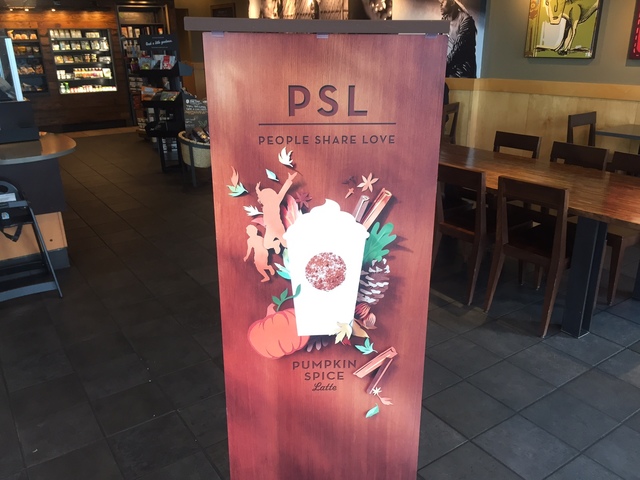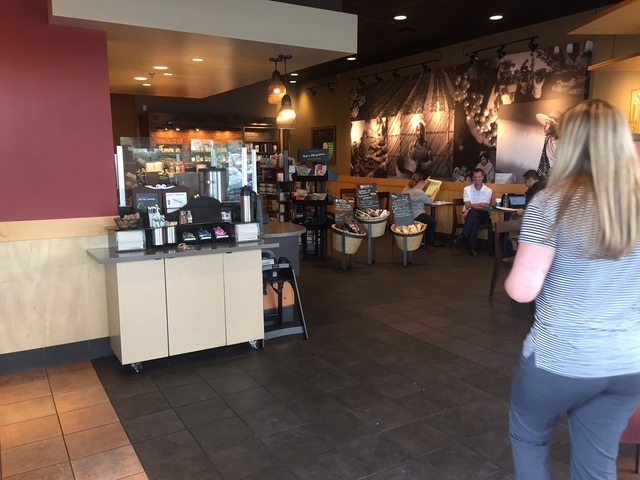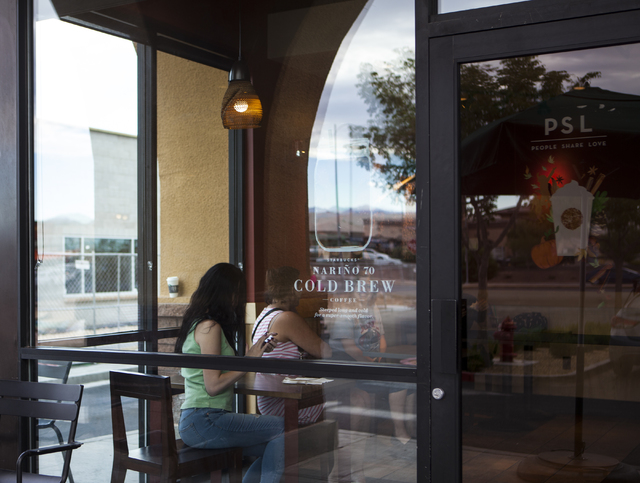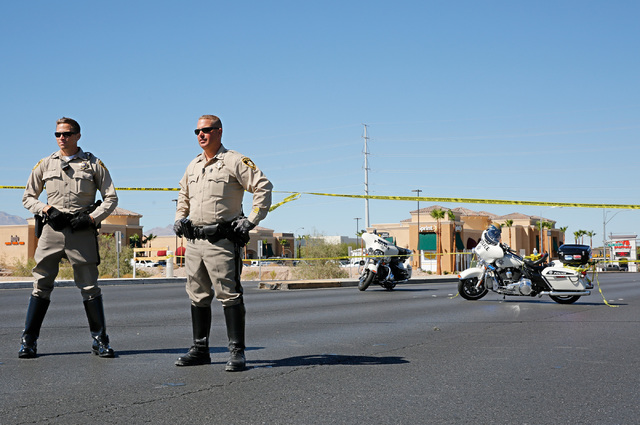 The fatal shooting of a customer at a southwest valley Starbucks on Sunday appeared to be a random act and the suspect did not know his victim, police said Tuesday.
The Metropolitan Police Department has said the suspected shooter got into an altercation with another man at the coffee shop after his bank card was declined at the drive-thru window.
The suspect in the shooting, Pedro Jose Garcia, 34, is a five-time felon, beginning with a 2001 conviction for possession of a stolen vehicle. In 2009, he was convicted on federal charges for drugs and weapons and was sentenced to three years' supervision following his release from prison, court records show.
A Federal Bureau of Prisons search showed Garcia was released from prison in November.
There's nothing in Garcia's arrest record to indicate that he knew the victim, identified by the Clark County Coroner's office as Aleksandr Khutsishvili, 41, of Las Vegas.
Garcia told detectives he saw a man in Starbucks "who looked like he had something," and that man was shot by an "unknown person," the police report said.
But Garcia may have given a different version of events to a 911 operator right after the shooting.
The police report said a man who identified himself as Pedro Garcia told an operator that he had just shot a man inside the coffee shop. That caller also said the man who was shot appeared to be reaching for something.
The 911 operator heard the man who was shot moaning in the background during the 11:35 a.m. call, the arrest report said.
While the operator tried to get more information, the caller was heard saying, "Go for it, Dog, I'm not gonna tell you again, go for it; play cowboy with me, Dog," the arrest report said.
The dispatch operator told the man to put down the gun and turn himself in to the police outside. A Metro spokeswoman said the man told officers there was an explosive device in a backpack inside the store, leading to a SWAT standoff and the evacuation of nearby businesses before police could enter the coffee shop.
There was no such device. Khutsishvili died of a gunshot wound to the chest at Spring Valley Hospital Medical Center at 12:49 p.m.
Several witnesses pointed to Garcia for the shooting, according to the arrest record.
The handgun police recovered at the scene had been fired three times, but the last round jammed. A records check on the gun showed it was not registered or stolen, the police report said.
The Starbucks location, 7260 S. Rainbow Blvd., reopened for business at noon Tuesday. Late Tuesday afternoon, employees said business for the day had been slow.
"No one's in a rush to get over here," said an employee who declined to be identified.
The small, low-lit coffee shop was quiet except for soft background music. No one seemed to be talking. Then, a woman and two teenage girls came in.
When asked about visiting the Starbucks after the shooting, 18-year-old Brianna Currier of Las Vegas said, "It's scary to think it (a shooting) happened, things like that are unexpected and can happen anywhere."
Chelsey Currier, a 15-year-old Las Vegan, said, "I'm glad everyone is safe."
Review-Journal reporter Raven Jackson contributed to this report. Contact Wesley Juhl at wjuhl@reviewjournal.com and 702-383-0391. Follow @WesJuhl on Twitter. Contact Lawren Linehan at llinehan@reviewjournal.com or at 702-383-0381. Follow @lawrenlinehan on Twitter.
RELATED
Suspect accused of fatal shooting inside Starbucks in Las Vegas is identified