Suspect in 2005 killing of Las Vegas woman, 84, confirmed dead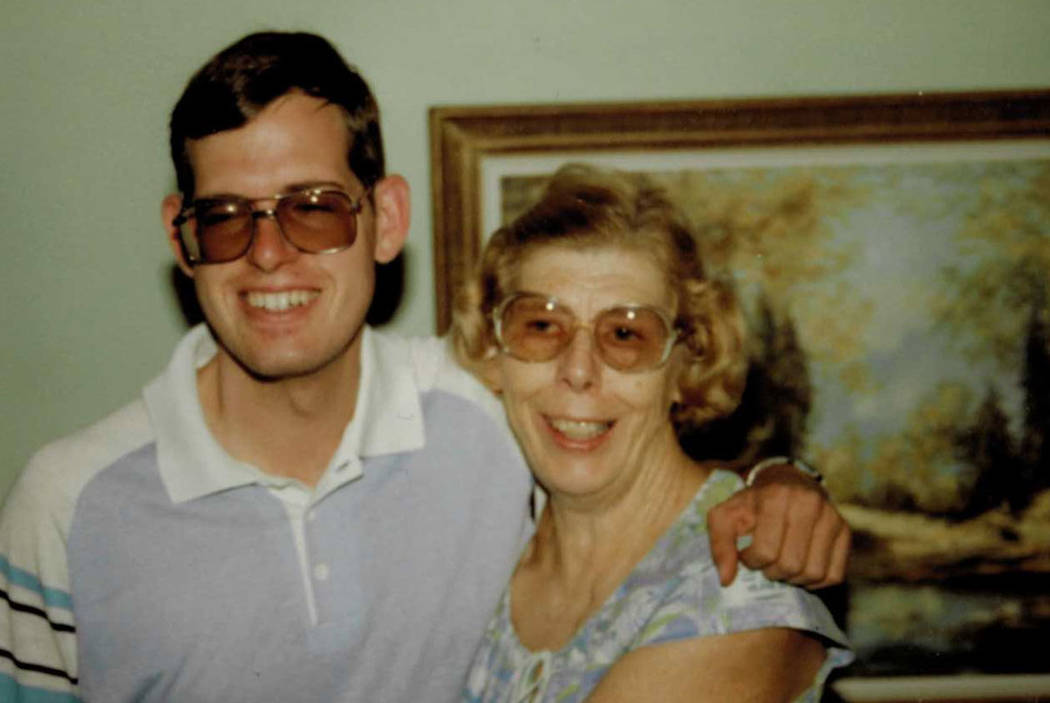 After nearly 13 years of questions, Keith Sargent finally knows what happened to his mother's suspected killer after Las Vegas police received word of the man's death last week.
Sargent's mother, Dorothy, was 84 years old when her bound body was discovered on Dec. 9, 2005, in the Las Vegas home where she lived alone.
For years the Metropolitan Police Department had no suspect in the murder, but on June 29 a DNA match using new technology identified a suspect — a 48-year-old man named Dino Marks.
On Friday, Dorothy Sargent's son received word that Marks' former girlfriend had called Metro detectives to report the man had died four years ago in Las Vegas.
"I thought about it later and I'm glad it happened that way, because if it had gone to trial, and he'd been found innocent or just been put away for a few years, I would have just been devastated," Keith Sargent said Wednesday. "So I'm happier this way."
Suspect used aliases
Ken Hefner, a Metropolitan Police Department detective who works on so-called cold cases, said Marks, who was known to use different names, had a new alias in the years leading to his death. Marks' former girlfriend told detectives he died of natural causes at University Medical Center in 2014 while using the name Nicky Tene.
A Department of Motor Vehicle photo from 2013 under Tene's name matched Metro's 2006 booking photo of Marks, Hefner said.
"It's good to resolve it," Hefner said, even though the resolution is bittersweet. "Everybody, the family and ourselves, gets cheated out of holding him responsible."
Keith Sargent, 55, said he hoped karma would have given Marks a "horrible death" for what he was suspected of doing to his mother. When Dorothy Sargent's body was found, her hands and feet were bound with yarn, according to Marks' arrest warrant.
Marks was also charged with sexually assaulting the woman. The Clark County coroner's office determined the woman died from asphyxia, or suffocation, according to the warrant.
Detectives had determined the murder was random.
"I'd hope that karma would have been perfect and he's asphyxiated and been sexually assaulted," Sargent said about Marks. "At least he didn't live a long, happy life. But karma isn't perfect."
Marks was named a suspect in Dorothy Sargent's murder after a newer, more sensitive testing kit matched DNA and fingerprints from the crime scene to Marks through the FBI's Combined DNA Index System, according to the warrant.
The DNA match was initially linked to another of Marks' aliases, Niki Guy, whose DNA was entered into the database by the California Department of Corrections in 2002. Marks' fingerprints and booking photos from 2005 and 2006 arrests in Las Vegas also matched the information from the California database, the warrant said.
The last contact Marks had with police before his death was in 2010 in Lake County, California, Hefner said.
TV report prompts call
Hefner said the woman reported Marks death on Sept. 18 after she and her family members saw information about the cold case on a TV news station.
Sargent said he's thankful that the woman called Las Vegas police.
While he doesn't feel closure, he said he's relieved he no longer has to question when and if the suspect would have been found.
"It's renewed some of my faith in Metro that I initially lost," Sargent said of Hefner's investigation. "I've really appreciated what he did and I'm very thankful that he was on the case."
If Marks was alive, he would have faced charges of murder and sexual assault of a person over 65.
"I'm pretty sure he's paying a pretty bad price wherever he is now," Hefner said.
Now that the case is closed, Sargent, who lives near Washington, D.C., said he's happy he no longer has to think of Dino Marks.
"It's over," he said. "I don't expect to be going back to Las Vegas."
Contact Katelyn Newberg at knewberg@reviewjournal.com or 702-383-0240. Follow @k_newberg on Twitter.