Suspect in Las Vegas fatal stabbing identified as coach, probation officer
Updated April 23, 2017 - 8:09 pm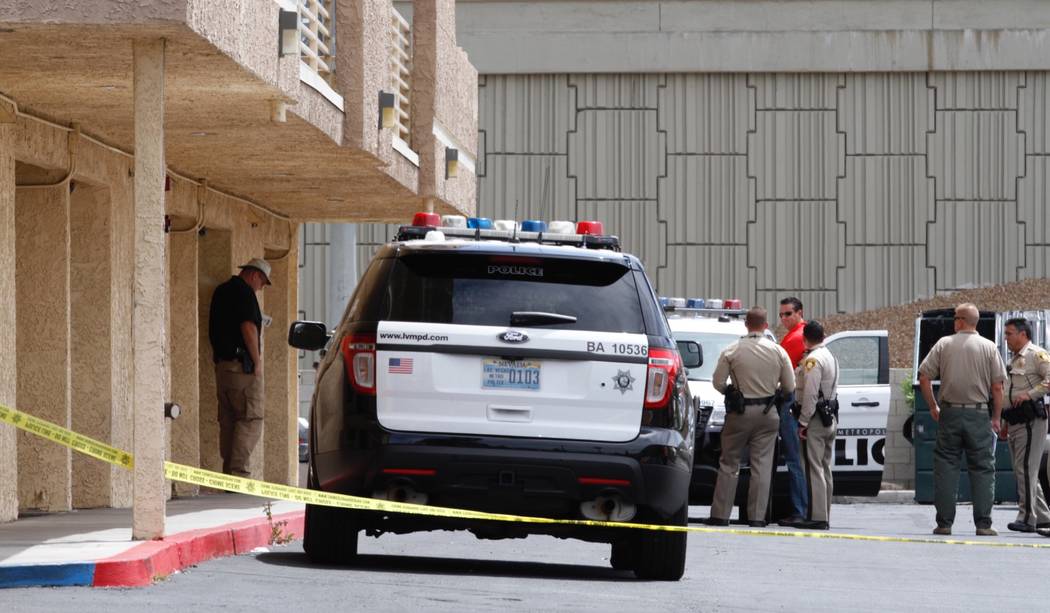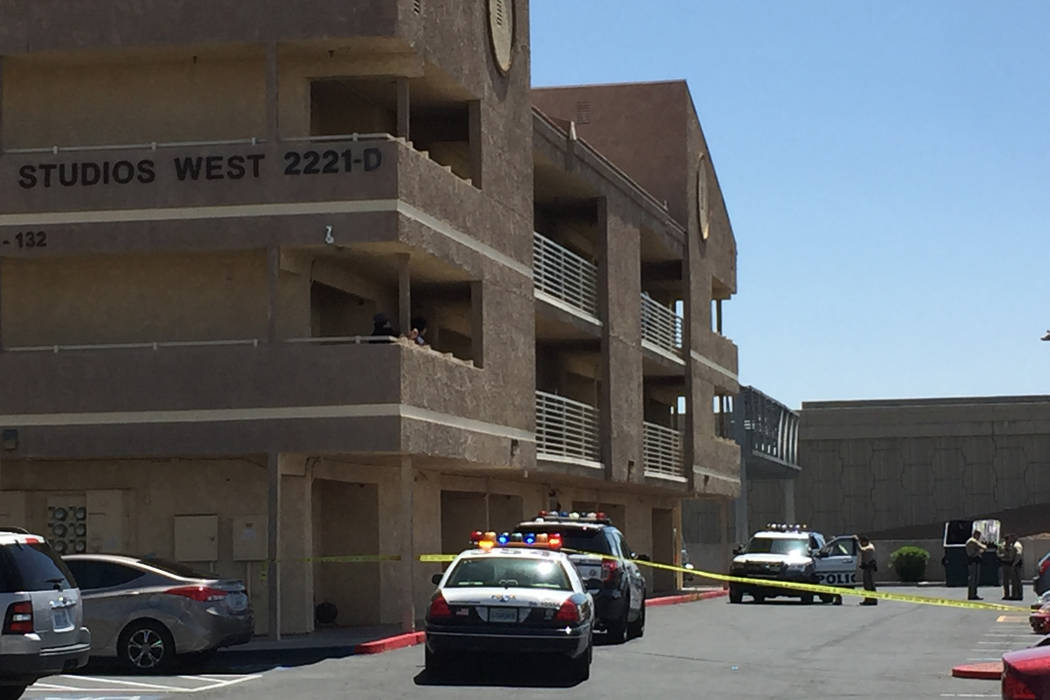 A man accused of fatally stabbing a woman Sunday morning is a juvenile probation officer and youth football coach, according to a Clark County spokesman.
The Metropolitan Police Department said it received a call at 11:47 a.m. from a woman who entered a family member's apartment at the Bonanza Park Studio apartment complex at 2221 W. Bonanza Road and found a man, later identified as Steve Miller, and a woman, each suffering from multiple stab wounds.
Miller worked as a juvenile probation officer for Clark County for "at least 15 years," and worked at the Northwest Juvenile Probation Center, 2424 Martin Luther King Blvd., county spokesman Erik Pappa confirmed Sunday evening.
Green Machine Camp head coach Kevin Walker also confirmed Miller served as a coach for the youth football camp.
Miller appears to have been the aggressor in the stabbing incident and has been named a suspect in the woman's homicide, Metro spokesman Dan McGrath said.
Miller might have stabbed the woman before attempting suicide, McGrath said.
At about 12:30 p.m., the woman died at University Medical Center, he said. Miller was still receiving treatment for significant injuries to his neck and hands on Sunday afternoon.
Miller and the woman were in their 40s and living together, McGrath said.
Neighbors expressed shock that the couple's relationship could have soured.
"They were supposed to get married in a couple of days," said Sandy Chwasz, the landlady at the complex. "They were both so nice."
Chwasz said the man had experience working with troubled teens as a probation officer at a juvenile detention facility and that he had offered helpful advice for her family.
"They were the only people to visit me in the hospital when I had a heart attack," said another neighbor who asked not to be identified. "Just the nicest people."
McGrath said domestic abuse can be difficult to determine from the outside and that there are sometimes no external signs of abuse.
"Domestic violence is still a challenge for this community," he said.
The Clark County coroner's office will release the woman's identity after family has been notified.
Contact Max Michor at mmichor@reviewjournal.com or 702-383-0381. Follow @MaxMichor on Twitter. Contact Rachel Hershkovitz at rhershkovitz@reviewjournal.com or 702-383-0381. Follow @rzhershkovitz on Twitter.