Suspects in east Las Vegas slaying make first court appearance
Updated December 31, 2019 - 5:32 pm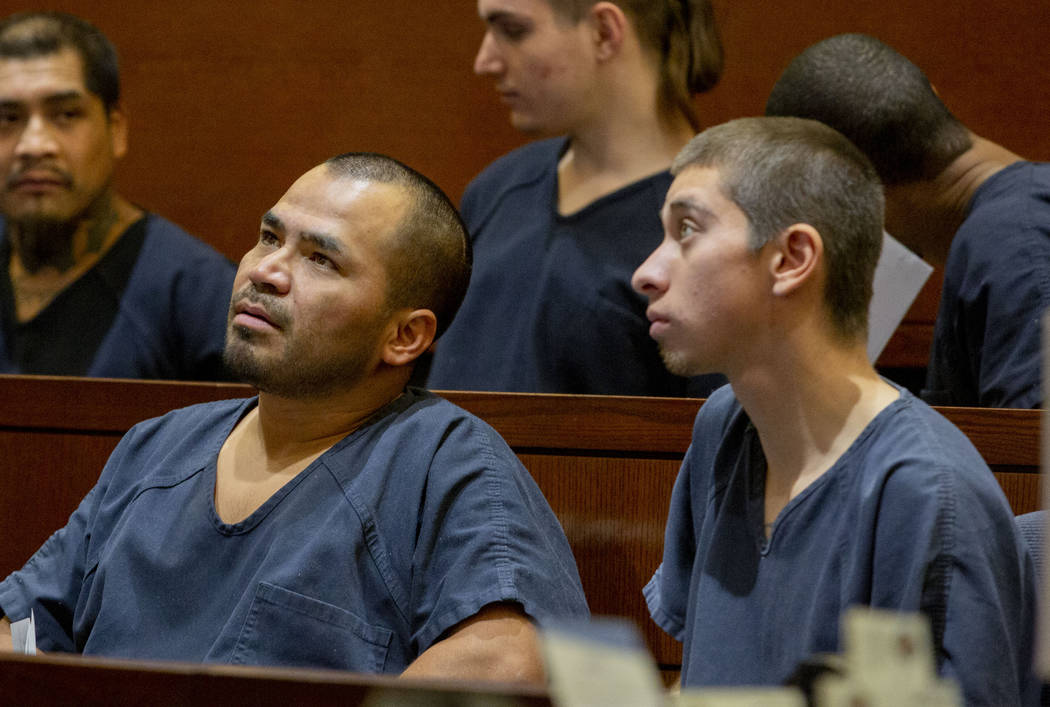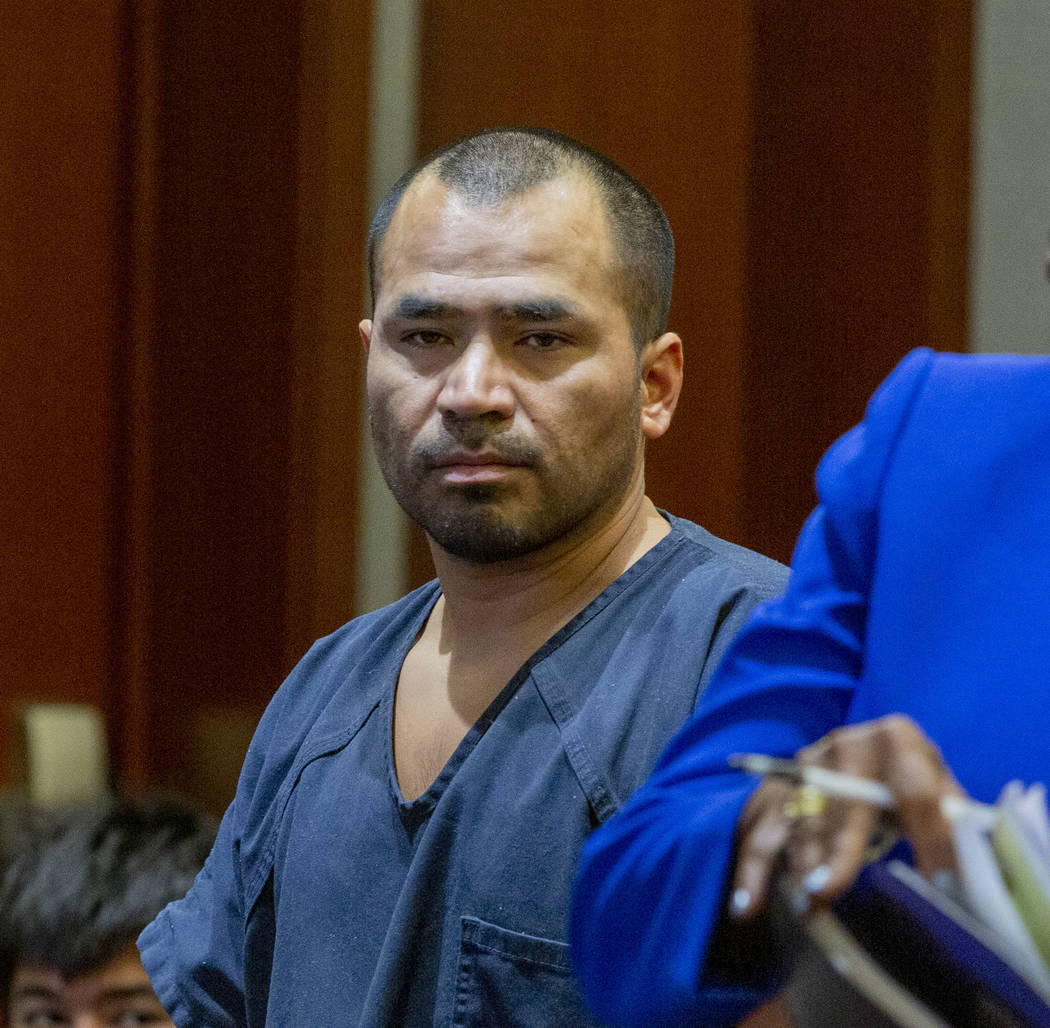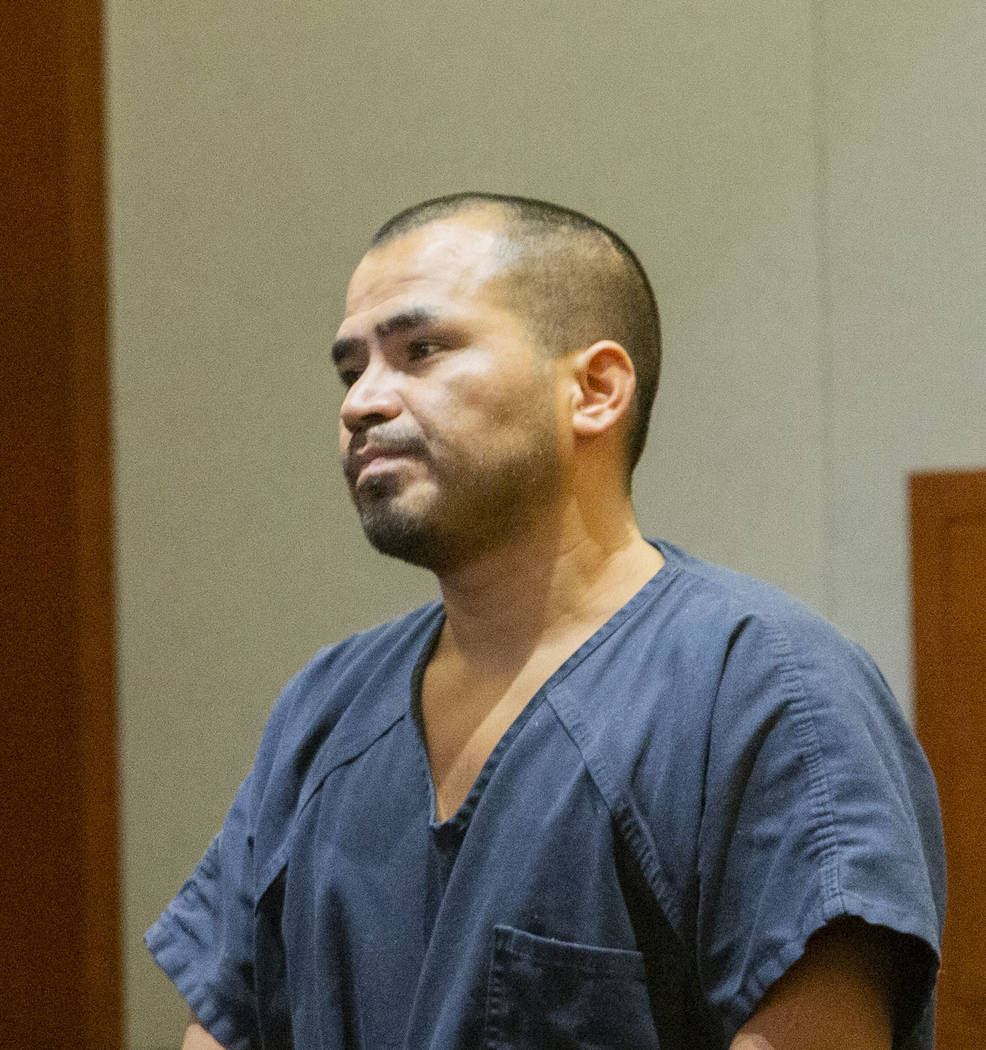 Two men made their first court appearance Tuesday morning after one was accused of ordering the other to kill a 33-year-old man at a vacant east Las Vegas apartment.
Oscar Reyes, 19, and Gerardo Aparicio, 35, both of Las Vegas, appeared in front of Justice of the Peace Pro Tem Jeannie Hua. They are accused of killing Oscar Garcia on Dec. 4. Garcia was found shot to death on an apartment patio at a complex on the 3500 block of Folage Drive, near Washington Avenue and Pecos Road.
Reyes and Aparicio face one count each of open murder and conspiracy to commit murder. They are held without bail at the Clark County Detention Center.
According to the pair's Metropolitan Police Department arrest reports, several squatters had taken up residence in the apartment near Washington and Pecos, where Garcia was found dead.
The reports said Garcia got into an altercation over a machete with other people in the apartment and ended up locked outside on the patio. He began smashing windows to try to get back in.
One witness told police that he was leaving the apartment when he saw a white sedan pull up outside. The witness saw Aparicio, who was present for part of the altercation, exit the sedan with two other men and walk over to speak to Garcia.
After exchanging words, Aparicio called one of the men over to the patio area. The witness told police that he saw the other man, later identified as Reyes, draw a rifle and shoot Garcia several times.
The tip that led police to arrest Reyes and Aparicio came from a county jail inmate serving time for an unrelated charge.
The inmate, whose name was redacted from the reports, told police he had heard information about the shooting and identified both men. The inmate said that Aparicio dealt drugs to of one of the people squatting in the apartment, and that Aparicio ordered Reyes to shoot Garcia after they spoke near the apartment.
When police interviewed the pair, Aparicio denied knowing Reyes or ever going near the apartment on Folage, but Reyes told police that Aparicio had ordered him to shoot at Garcia.
According to his arrest report, Reyes told police that he, Aparicio and two others were heading toward a bar when one of the people in the apartment called Aparicio for help.
Reyes told police they traveled to the apartment and after Aparicio briefly spoke to Garcia, he motioned Reyes to come over and shoot him, the report said. Reyes said he pointed the rifle at Garcia's feet and fired three shots before Garcia screamed and fell to the ground.
Hua set a preliminary hearing date for Jan. 14. Police have not released further information as to why they believe Garcia was killed.
Contact Max Michor at mmichor@reviewjournal.com or 702-383-0365. Follow @MaxMichor on Twitter. Review-Journal reporter Glenn Puit contributed to this story.