Teen suspect in killing of Chaparral grad surrenders in Las Vegas with mother
January 17, 2017 - 10:46 pm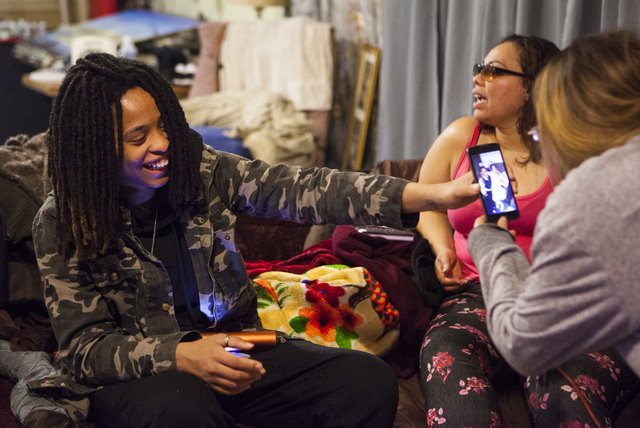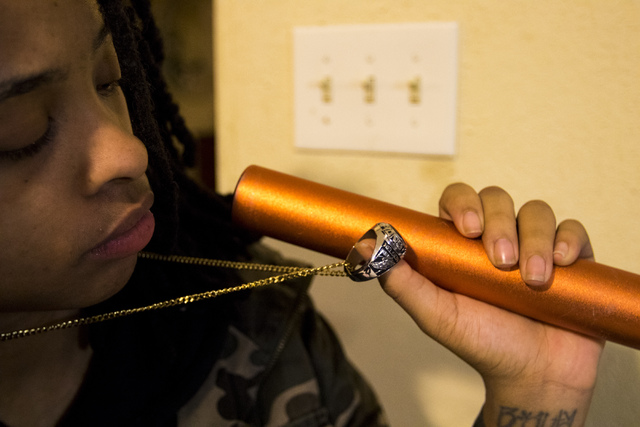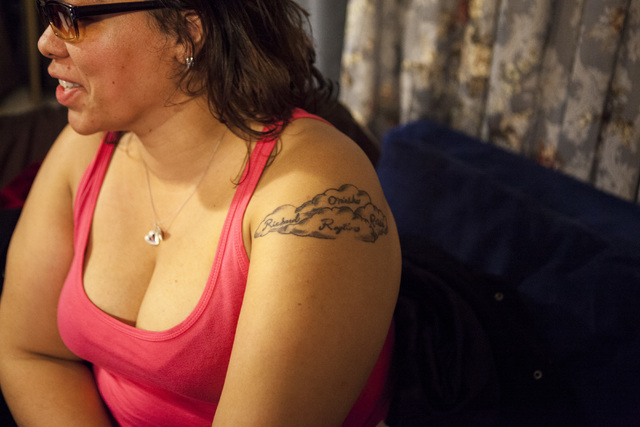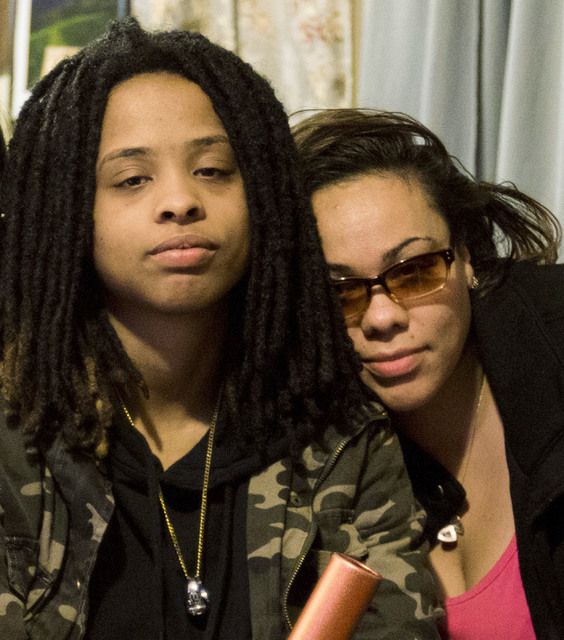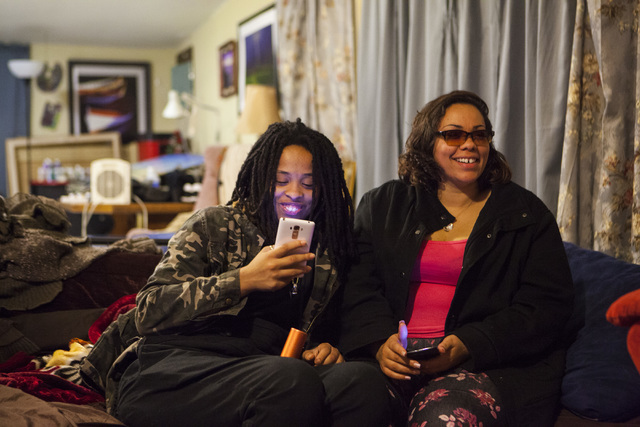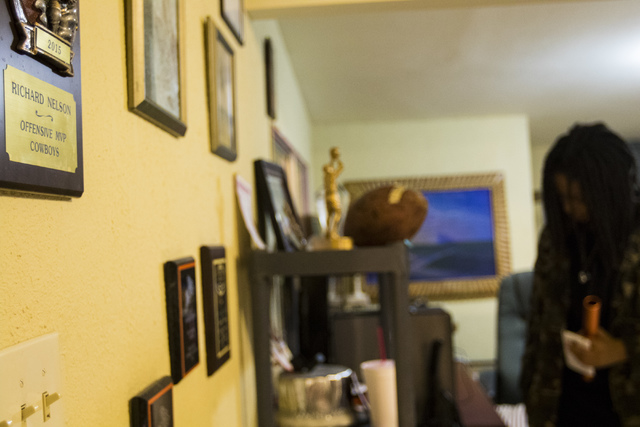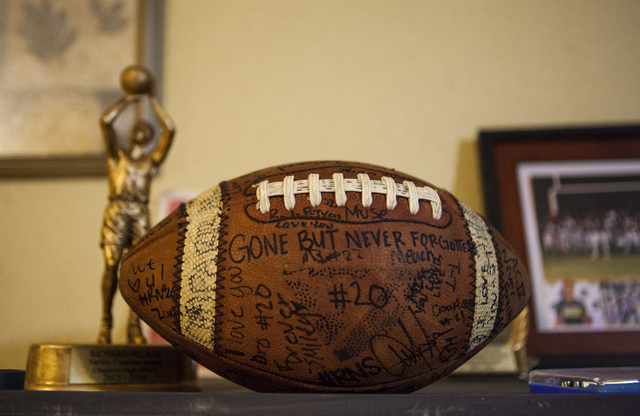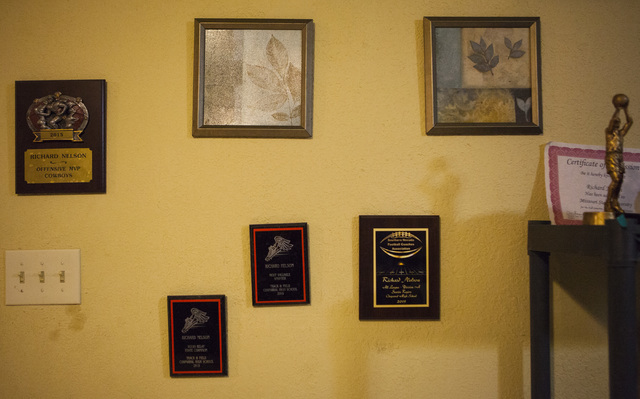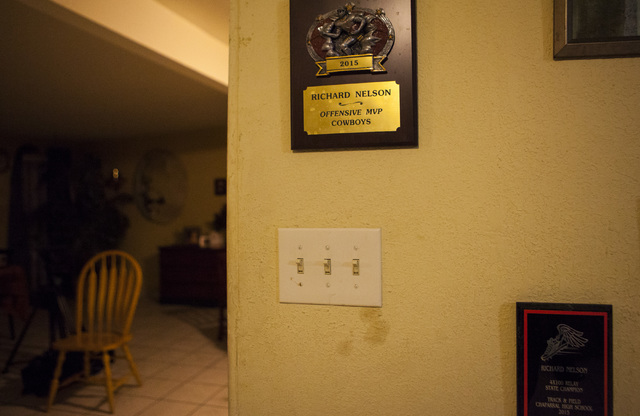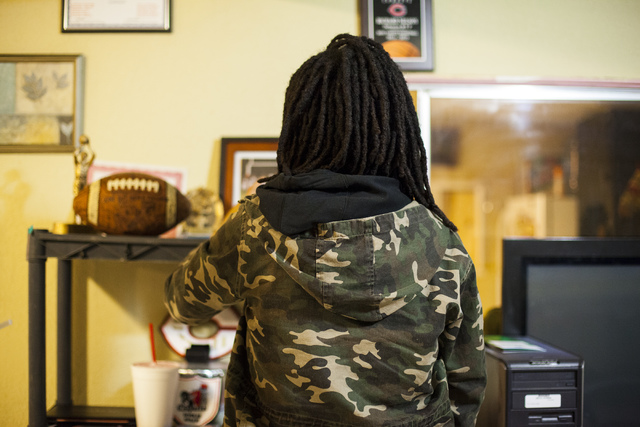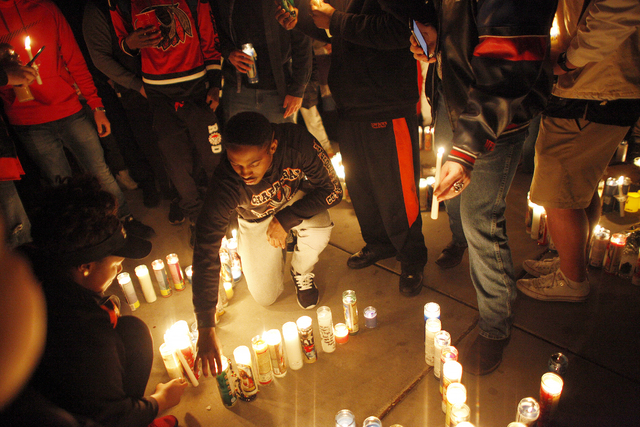 Three days after former Chaparral High School football player Richard Nelson was gunned down trying to protect his sister, the 17-year-old suspected shooter surrendered to police.
The murder suspect's mother, who reportedly drove the teen away from the Saturday night shooting, also surrendered to police.
"When I heard they turned themselves in, I felt a sense of relief," Nelson's mother, Roxanne Bruce, said Tuesday.
Detectives called her personally once the teen and his mother were in custody.
"I didn't expect them to turn themselves in," she said. "I'm very happy that they did."
Since the suspect is a juvenile, police did not release his name, but Bruce told the Las Vegas Review-Journal it is Richard Newsome. The teen faces one count of murder with a deadly weapon, police said Tuesday.
The teen's mother, Tianna Thomas, 37, was booked Tuesday afternoon into the Clark County Detention Center on one count of harboring, concealing or aiding a felony offender. Her bail was set at $5,000.
Nelson, 18, was fatally shot after intervening in a fight between his sister and several other people outside a home in the 4800 block of Sacks Drive, near Nellis Boulevard and Tropicana Avenue.
Family members told the Review-Journal that Nelson wasn't the kind of person to seek trouble but that in the moment, he was determined to protect his older sister.
About 7:35 p.m., just seconds after pulling someone off his sister, Nelson was shot multiple times.
The Missouri State University freshman and football player was rushed to Sunrise Hospital and Medical Center, where he was pronounced dead.
Police said both the murder suspect and his mother were wanted in connection with Nelson's death because the mother was at the scene of the shooting and may have driven her son away shortly after shots were fired.
An arrest report with more details on the mother's suspected role was not available as of Tuesday night.
Although Bruce was elated when she learned that Newsome and Thomas had been arrested, Nelson's sister, Oniesha Coleman, wasn't as happy.
"I'm going to be honest. I'm human, so it doesn't feel like anything to me," she said. "They took my bro."
Still, Bruce tried to stay positive.
"I finally have some closure," she said Tuesday. "I have a lot of forgiveness in my heart for them. I don't have any hate in my heart anymore."
"Justice will be served," Bruce added. "Justice was served for me already."
The investigation continues, and anyone with information about Nelson's death may contact the Metropolitan Police Department homicide unit at 702-828-3521 or at homicide@lvmpd.com.
Contact Rachel Crosby at rcrosby@reviewjournal.com or 702-387-5290. Follow @rachelacrosby on Twitter. Contact Sandy Lopez at slopez@reviewjournal.com or 702-383-4686.
RELATED
'My son died in my arms': Former Chaparral High football star shot to death in Las Vegas