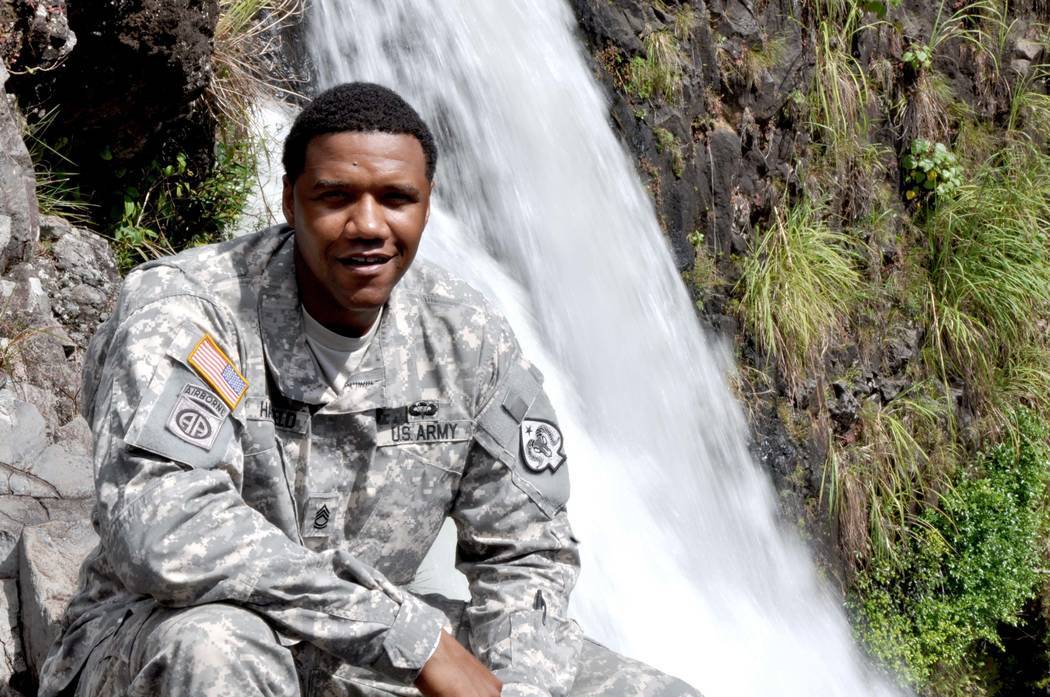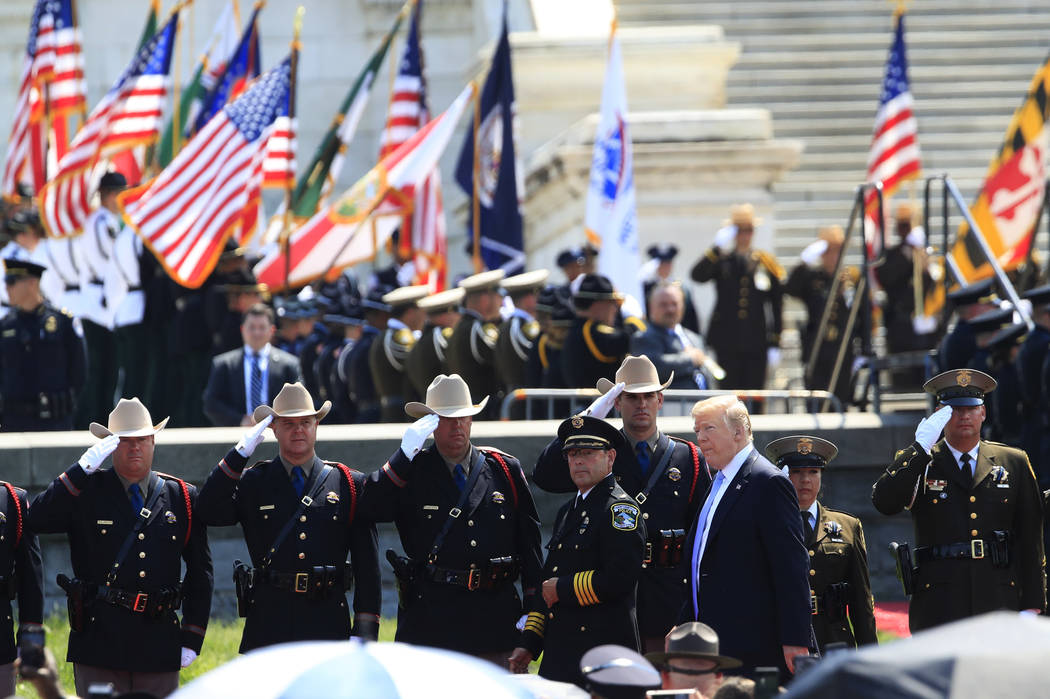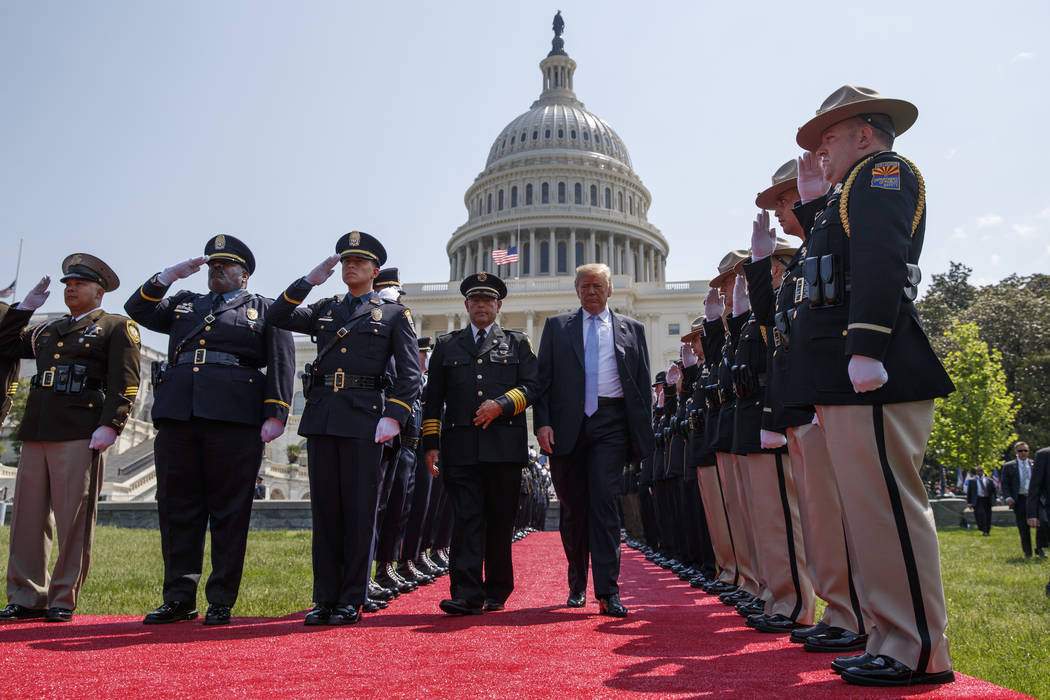 WASHINGTON — An off-duty Las Vegas policeman who was fatally shot while aiding victims of the Oct. 1 shooting was recognized by President Donald Trump on Tuesday during a memorial service for fallen peace officers.
Las Vegas Metropolitan Police Officer Charleston Hartfield, 34, was attending the Route 91 Harvest festival with his wife Veronica when gunfire broke out.
An Army veteran, Hartfield "immediately lept into action, rescuing the wounded and shielding the innocent," Trump said.
"He knew he was right in the path, and it made no difference. He gave his life so that countless others could live," Trump told families and fellow officers who were attending the 37th annual National Peace Officers' Memorial.
The emotional event took place near the Capitol.
The Las Vegas Strip shooting left 58 people dead and more than 500 wounded. It is the worst mass shooting in modern U.S. history.
Stephen Paddock, 64, of Mesquite, died of a self-inflicted gunshot wound after officers surrounded the resort suite that he used as a sniper's nest to shoot innocent victims below.
The memorial in Washington honors fallen law enforcement officers who made the ultimate sacrifice in carrying out their duties and responsibilities.
"We stand with our police and we stand with you 100 percent," Trump said.
But the president also used the event to call on Congress to "secure our borders, support our border agents, stop sanctuary cities and shut down policies that release violent criminals back into our communities.
"We don't want it any longer. We've had it. Enough is enough," Trump said.
Trump administration proposals to curb immigration from select countries and build a wall along the Southwest border are tied up in the courts or were rejected by Congress. Partisan differences kept the president's requested funding for the wall out of the spending bill for this year.
The memorial for fallen officers was attended by Vice President Mike Pence, Trump Cabinet members, lawmakers and other guests.
It was also attended by the survivors of those who lost their lives.
Veronica Hartfield brought her two children, Savannah and Ayzayah, from Las Vegas to attend Tuesday's ceremony.
"Your dad was a guardian angel to those in need," Trump told them from the podium. "Now he is keeping watch on you from Heaven."
"Very special family and a very special man. Thank you. Thank you very much," Trump said.
Contact Gary Martin at gmartin@reviewjournal.com or 202-662-7390. Follow @garymartindc on Twitter.