US Marshals offer reward for information about US soldier suspected of murdering wife
December 22, 2016 - 7:02 pm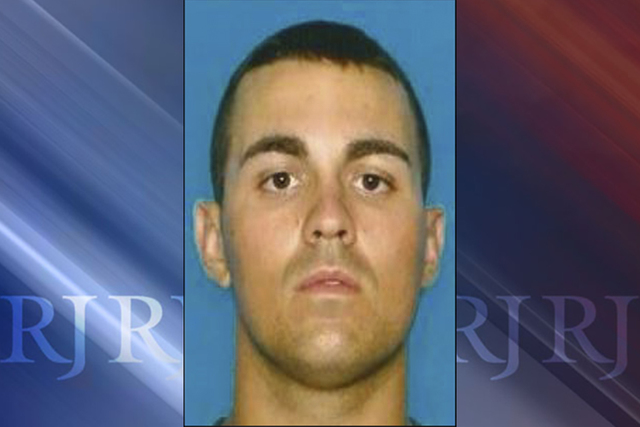 The U.S. Marshals Service needs the public's help in locating a U.S. Army soldier who is suspected of murdering his wife.
John Tufton Blauvelt, 28, faces charges in connection to the Oct. 24 murder of his estranged wife, Catherine Blauvelt.
According to a press release from the U.S. Marshals, Blauvelt is an active-duty recruiter who left South Carolina in early November with a 17-year-old girl, traveling west. The U.S. Army has now classified him as a deserter.
The girl has since been located safely in Eugene, Oregon, according to the press release.
Blauvelt is now likely traveling alone without a vehicle, possibly relying on hitchhiking and bus transportation. He also may try to work under the table or panhandle and stay in camps and local parks frequented by the homeless.
Blauvelt may be traveling south through California, but could be elsewhere in the west or elsewhere in the U.S., the release notes.
He is 5-foot-8, white and weighs 185 pounds, the release says. His eyes and hair are brown, and he has tattoos on his chest, left wrist, left arm and right arm.
He also has used alias, including Blue Blauvelt, John Bluefields, Vincent Mendoza and Victor Sacceti.
Blauvelt has been reported as carrying a military-style green camouflage backpack, according to the release.
Any information leading directly to Blauvelt's capture is eligible for a reward of up to $2,500. Those with information may contact the U.S. Marshals Service tip line at 1-800-336-0102 or by email at usms.wanted@usdoj.gov.
Contact Rachel Hershkovitz at rhershkovitz@reviewjournal.com or 702-383-0381. Follow @rzhershkovitz on Twitter.