Vegas Strong Fund says it won't be cutting any more checks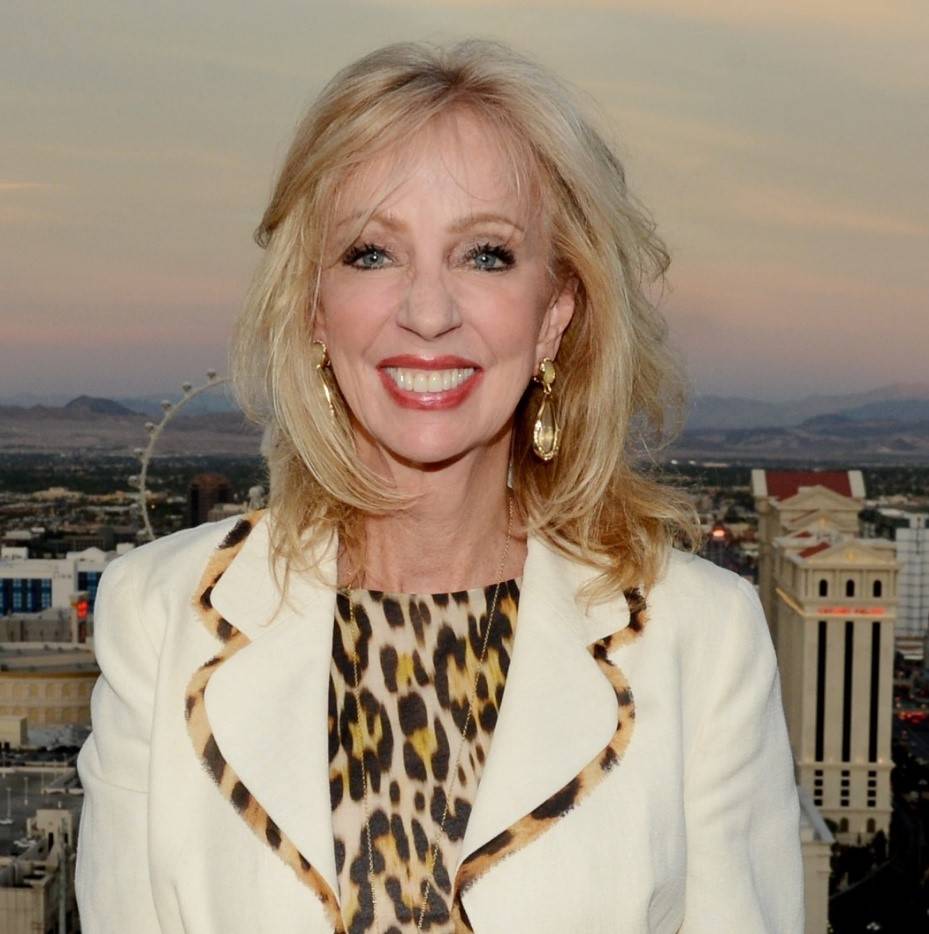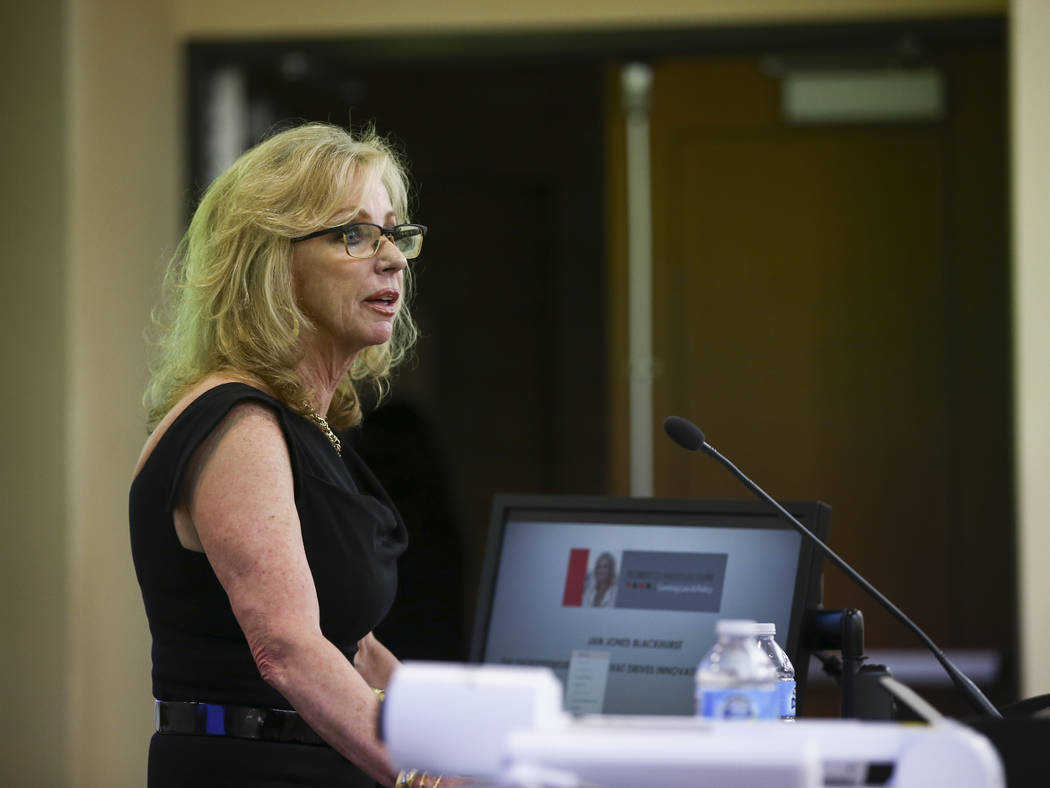 The Vegas Strong Fund said Monday that it will not be issuing any more checks to victims of the Oct. 1 shooting, but will donate half of all money raised to a separate nonprofit, the Las Vegas Victims' Fund.
A week before Christmas, the Vegas Strong Fund cut 12 checks to survivors totaling $14,800. More than 17 other survivors, like Henderson resident Raquel Rooks, were expecting money that never came.
"We're really the good guys," said Caesars Entertainment Corp. executive Jan Jones Blackhurst and the chairwoman of the Vegas Strong Fund. "I don't think apologizing for doing the right thing is appropriate."
The Vegas Strong Fund, a 501(c)(3) nonprofit created by the Nevada resort industry, has around $12 million in cash and commitments from companies within the resort industry. Blackhurst declined to give an exact figure Monday, but said a number would be given by Jan. 31.
The fund never intended to give money directly to victims or survivors, but did so as a "one-time" distribution to 12 people, Blackhurst said. The decision was an "emotional reaction over the Christmas holiday," she said, adding that additional distributions were "never meant to be repeated."
The emotional reaction was in response to a plea for help over the phone Dec. 20 from two survivors of the shooting, Jennifer Holub and Christine Caria, and a victim advocate, Anita Busch.
She said, she said
Blackhurst said it was communicated at the time that the 12 checks would be a one-time distribution, but Busch disagrees, saying it was her understanding that the Vegas Strong Fund agreed to provide ongoing financial help for people with immediate financial needs.
An email obtained by the Review-Journal that was sent Dec. 21 by the Vegas Strong Fund to Holub and Busch states, "the members of the Vegas Strong Fund are very willing to work with you and your group to help those survivors and families that need immediate assistance. I can coordinate information to facilitate our members helping those families who are in need of this immediate help. Our access to resources in the coming days may be limited due to the holidays, but our members are interested in providing immediate assistance."
The three women immediately began reaching out to acquaintances who needed help and asked how much money they needed for food, shelter or other needs. They passed that information along to their contacts at the Vegas Strong Fund, and then checks were sent out Dec. 23.
Between Dec. 24 and Dec. 29, the three women submitted claims for an additional 17 individuals totalling $40,222.43 and notified the victims that money would be on its way. Shortly after on Dec. 29, a member of the Vegas Strong Fund sent another email.
"The Vegas Strong Fund is analyzing a number of requests for continued support and evaluating how to have the most positive impact for all victims," the email said. "The board of the Vegas Strong Fund is not, however, comfortable with continuing to issue checks to survivors because we are not in a position to either vet these claims or accommodate all the financial requests you and your team are submitting."
A survivor's lament
Rooks is one of those who thought she'd be receiving financial assistance.
A single mom of 17-month-old twins, Rooks worked as a bartender at the Route 91 Harvest music festival to get ahead on her bills.
"My friend had done this event three years ago, and she made over $2,000," Rooks said. Instead, Rooks said she "ended up really, really behind" with around $750 from working the event, a fractured toe, post-traumatic stress, and constant anxiety.
Rooks said she has taken out two high-interest loans for $300 each and is two months behind on her car payment and one month behind on rent.
"I'm just trying to get by every day, and I just pray that I have a roof over my head and for my kids, and I pray that I stay calm," she said.
She said she felt relieved when she thought $2,600 was coming her way from the Vegas Strong Fund.
But on Dec. 31, she got an email saying the money wouldn't be coming after all.
"This is really a sad day for me," Rooks said then.
Intentions
Blackhurst said the Vegas Strong Fund was never set up to process claims, and is still not prepared to do so.
The fund was originally set up to "support long-term needs of the community" Jones said. "As the area's largest and most visible industry and employer, we feel we have an important role to play as Las Vegas heals from this horrific event."
The half of the money raised that will not end up with the Las Vegas Victims' Fund will go toward supporting the long-term community needs that have not yet been identified.
The Vegas Strong Fund hired the National Center for Victims of Crime to assess what those needs are. Blackhurst said the assessment will be completed within the next 90 days.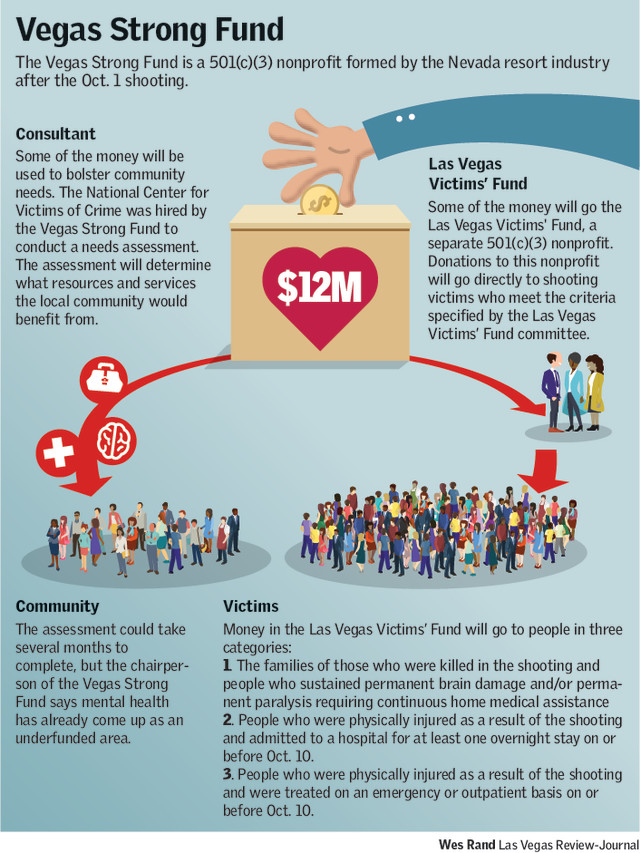 "Our group wants to look at the ongoing needs of the numerous community organizations and first responders who continue to serve and help so many."
The Las Vegas Victims' Fund, a separate 501(c)(3) that was set up on behalf of Clark County following the shooting to receive public and private donations, currently has more than $22 million that will go to those who fall into one of three categories specified by the Las Vegas Victims' Fund committee.
Contact Nicole Raz at nraz@reviewjournal.com or 702-380-4512. Follow @JournalistNikki on Twitter.