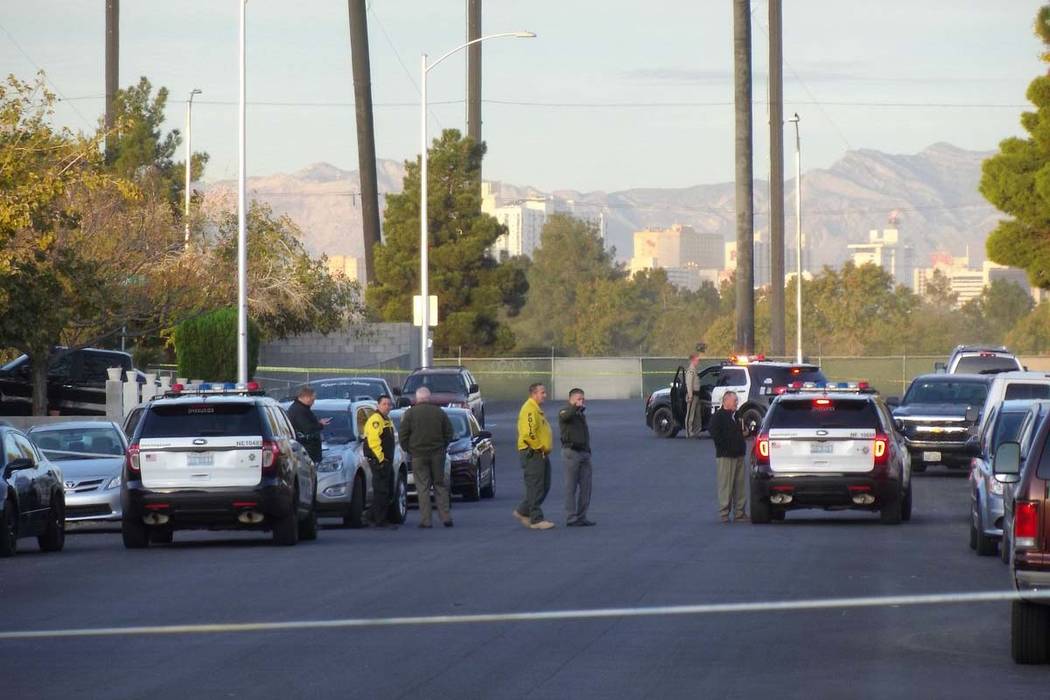 The woman accused of stabbing her boyfriend to death last week told Las Vegas police she was responsible for the attack, according to her arrest report.
"I did it, it's all my fault," Melissa Barnes said Nov. 21. after her boyfriend, 43-year-old Emmanuel Amar, was stabbed multiple times outside an east valley home. He later died at University Medical Center.
Barnes, 30, was taken to the medical center with minor cuts. "It's all my fault," she told detectives, later adding that she was upset and tired of "making everyone sad around her."
Police said that when they questioned her, she was coherent and able to understand conversation and answer questions, according to the report, which was released Monday. However, she told police she had taken up to 35 unidentified pills and had been drinking heavily.
On the morning of the attack, police said Amar was trying to stop Barnes from killing herself. Barnes told police Amar tried to grab her while she was cutting herself, but she did not know what happened after that.
"It was supposed to be me," she told police.
A married couple who lived in the home and rented a room to Amar and Barnes said Barnes was punching her boyfriend in the head and chest minutes before the fatal stabbing.
The wife told police that Barnes and Amar had argued often recently because of Barnes' drinking. About two weeks before the fatal stabbing, the witness said, Barnes took a swing at Amar, but police were not called.
Barnes was booked into the Clark County Detention Center in absentia. She faces one count of open murder.
Contact Blake Apgar at bapgar@reviewjournal.com or 702-387-5298. Follow @blakeapgar on Twitter.
3600 Diamond Head Drive, Las Vegas, NV