Woman found dead in Strip hotel room, ex-husband arrested, police say
Updated May 30, 2023 - 1:57 pm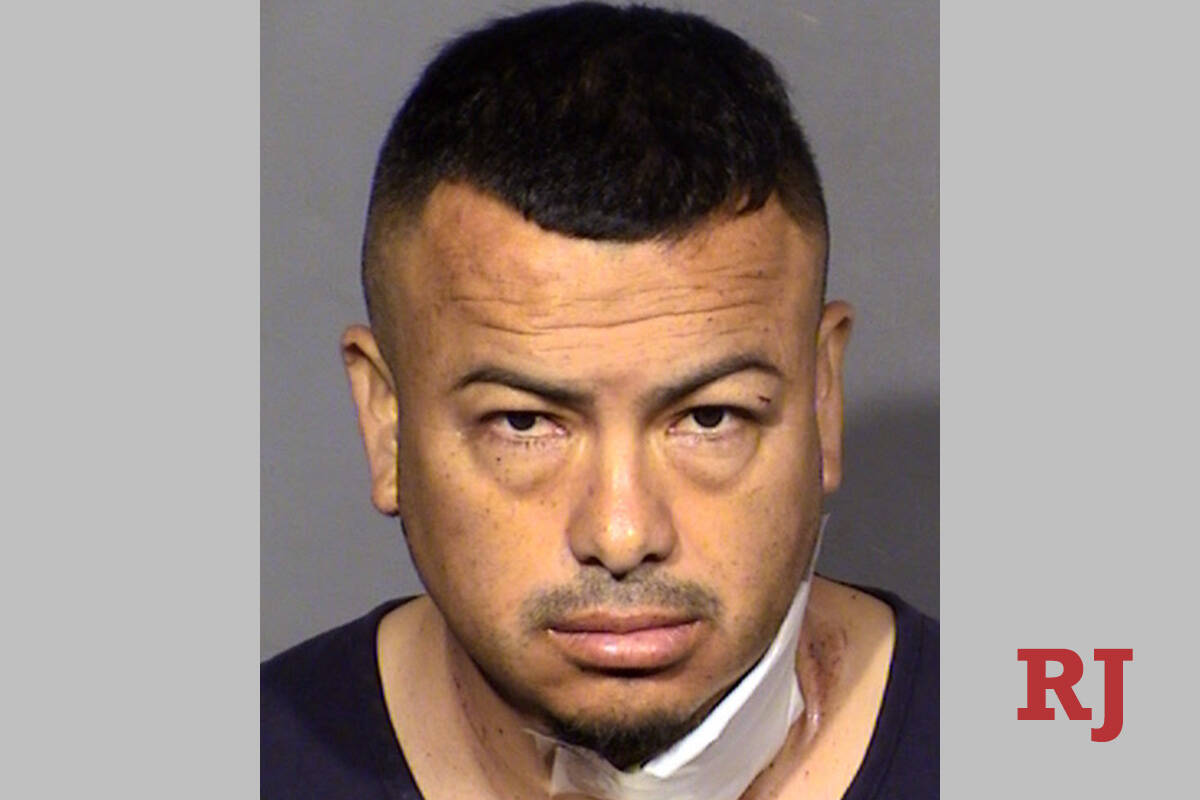 A man visiting Las Vegas from Dallas told police he cut his ex-wife's throat inside their Strip hotel room on Sunday morning, authorities said.
Fernando Gomez, 42, is being held without bail, facing one count of murder, according to jail records.
Gomez called police at 1:33 p.m. from his hotel room at MGM Grand to say he killed his ex-wife and had injured himself, according to an arrest report from the Metropolitan Police Department released Tuesday.
He told police he and his wife were married 14 years and, although they broke up last year, they had been seeing each other off and on.
"I cut her throat with glass," he told police.
The woman was identified in the arrest report as Nydia Lopez-Garcia.
Detectives reviewed 911 audio where Gomez told police "I fight with the mother of my kids last night and we tried to kill each other and she's dead," according to the arrest report.
He told police he put their three children up in a hotel room at Mandalay Bay, and Gomez and Lopez-Garcia had not told the children they had been seeing each other, officers wrote in the report. Gomez received stitches on his forearms for self-inflicted cuts.
Gomez said Lopez-Garcia held glass to her throat and told him to cut her, the report stated. He said he passed out after that and did not remember what happened.
Gomez is due in court Wednesday morning.
Sabrina Schnur at sschnur@reviewjournal.com or 702-383-0278. Follow @sabrina_schnur on Twitter.