Woman killed Friday morning near apartment complex in North Las Vegas
January 13, 2017 - 7:40 pm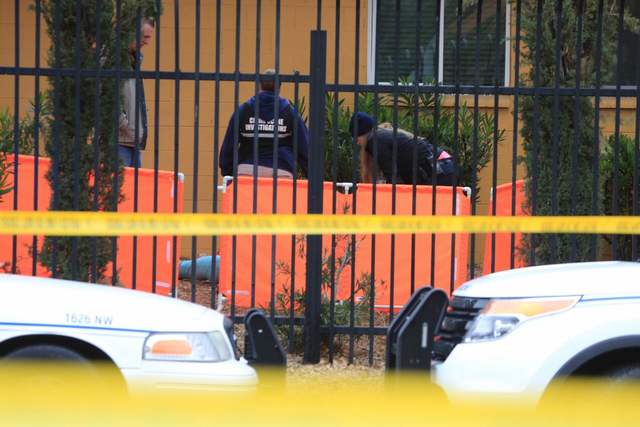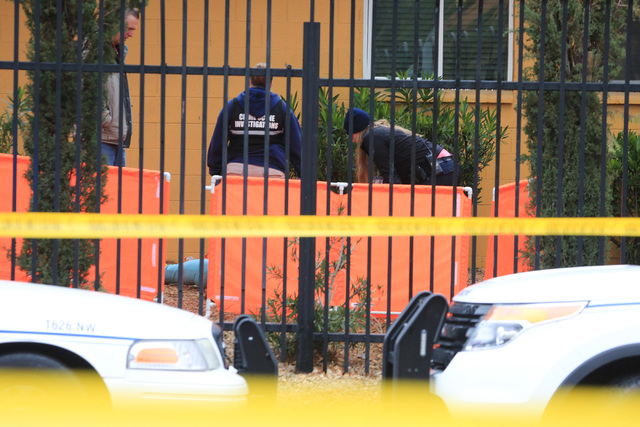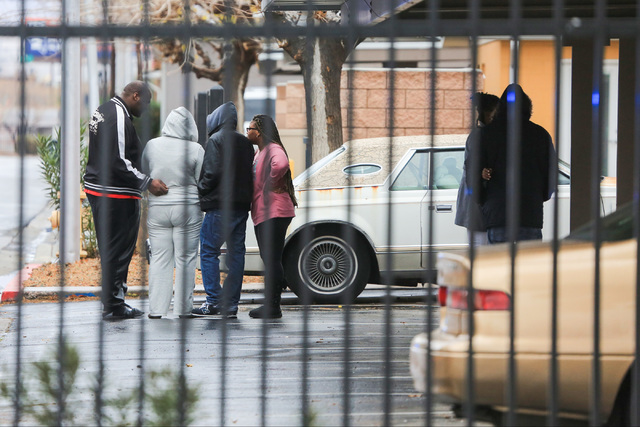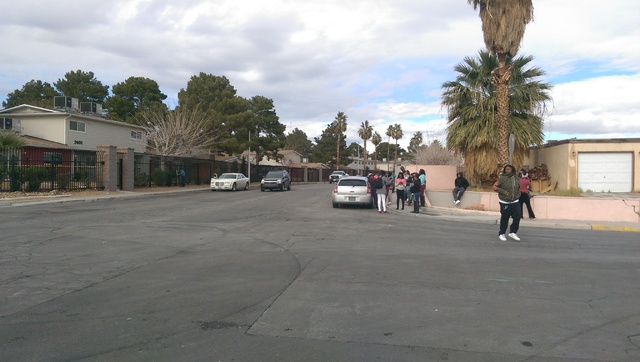 Portia Thomas doesn't know who would have wanted to kill her niece, who moved to the Las Vegas area in 2009.
"She is very outspoken. Being young, where we come from, it's normal to have issues," Thomas said Friday. "People can dislike you for the craziest things."
Thomas said her niece, 21-year-old Damonea Hull, came to Las Vegas from Oakland, California, to join her two aunts, an uncle, her mother and grandmother.
"She left to escape something like this," Thomas said as she stood on Donna Street in North Las Vegas, not far from where her niece's body was found Friday morning.
North Las Vegas police responded to the 2600 block of Donna Street about 8:30 a.m. for reports of the body. Police spokeswoman Ann Cavaricci later confirmed the woman had been fatally shot and the death was being investigated as a homicide.
As word of Hull's death spread Friday afternoon, friends and relatives began gathering at the site while gray clouds hovered ominously overhead.
Behind crime-scene tape, Hull's body lay on the ground, surrounded by orange screens.
Emotions ran high at the scene, and a fight broke out after a distraught woman arrived and began screaming. At one point, she yelled, "That's my baby!" She then approached an officer near the body and could be heard saying, "I want to see my daughter."
Thomas said the woman was her sister — Hull's mother.
Hull's grandmother, Matile Glass, fainted after arriving at the scene and was put on a stretcher in an ambulance.
Thomas, 34, said her niece was killed outside the apartment complex where she lived with her young son. She said Hull's life changed about a year ago, when she became a mother.
"She loved every moment of it," Thomas said. "Everything she did became about her son."
But Hull's life was not without problems. Clark County District Court records show that she was sentenced to probation in November after pleading guilty to attempted robbery. She had been accused of trying to take jeans from a man in July.
Thomas said her niece returned home on Christmas Eve.
"You just got home to your son," said one commenter on Facebook, a platform Hull's friends and family took to en masse to express their shock and grief. "My heart goes out to your family and especially your son."
Thomas confirmed Hull's recent criminal activity but said the woman had been trying to better her life. Hull had started doing janitorial work just days before her death.
"You got to start somewhere," Thomas said.
A friend, Tyesha O'Neal, said she believes Hull was shot as "she left for work to go get on the bus."
Thomas said she was grateful that Hull helped watch her children as she pursued academic goals. Thomas began to cry as she said she never would have obtained her GED without her niece's help.
She is currently enrolled in psychology courses at the College of Southern Nevada.
The woman described her niece as "sweet, caring, giving, open, honest."
Hull's sister, Sa'Vonta Slaughter, grew animated as she showed a photo of her sister taken the night before.
Hull was smiling, posing in a sweatshirt and ripped leggings.
"Isn't she beautiful?" Thomas said.
Cavaricci said police are asking for the public's help in solving the crime. Anyone with information may call 702-633-9111.
"This is a really highly populated residential area. There are always people coming and going on foot," she told reporters Friday morning. "As you can see, there's apartments everywhere, there's a lot of people out here this morning. So we know there's got to be someone out here who knows something, who saw something, who heard something, and we just really want to reach out to them and for them to call us and let us know what happened."
Review-Journal writer Max Michor contributed to this story. Contact Brooke Wanser at bwanser@reviewjournal.com. Follow @Bwanser_LVRJ on Twitter.