Woman killed in front of children was divorcing suspect, police say
Updated August 23, 2023 - 3:08 pm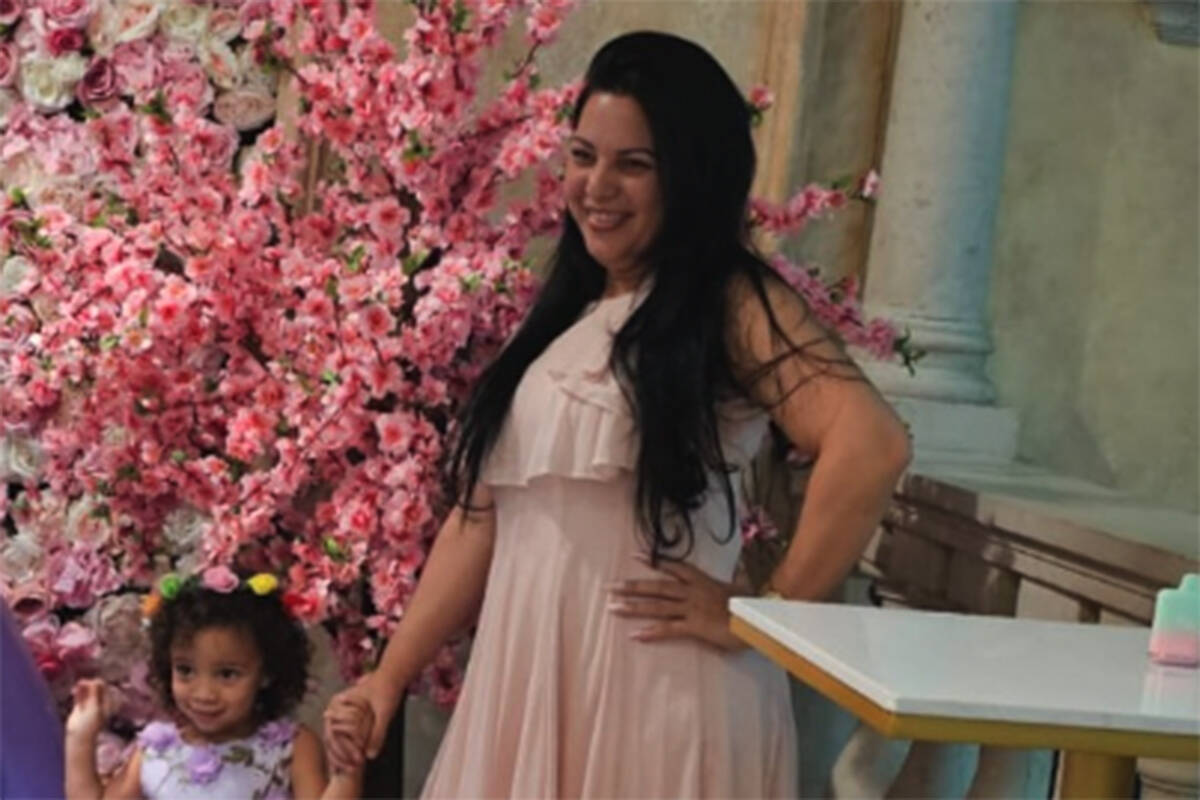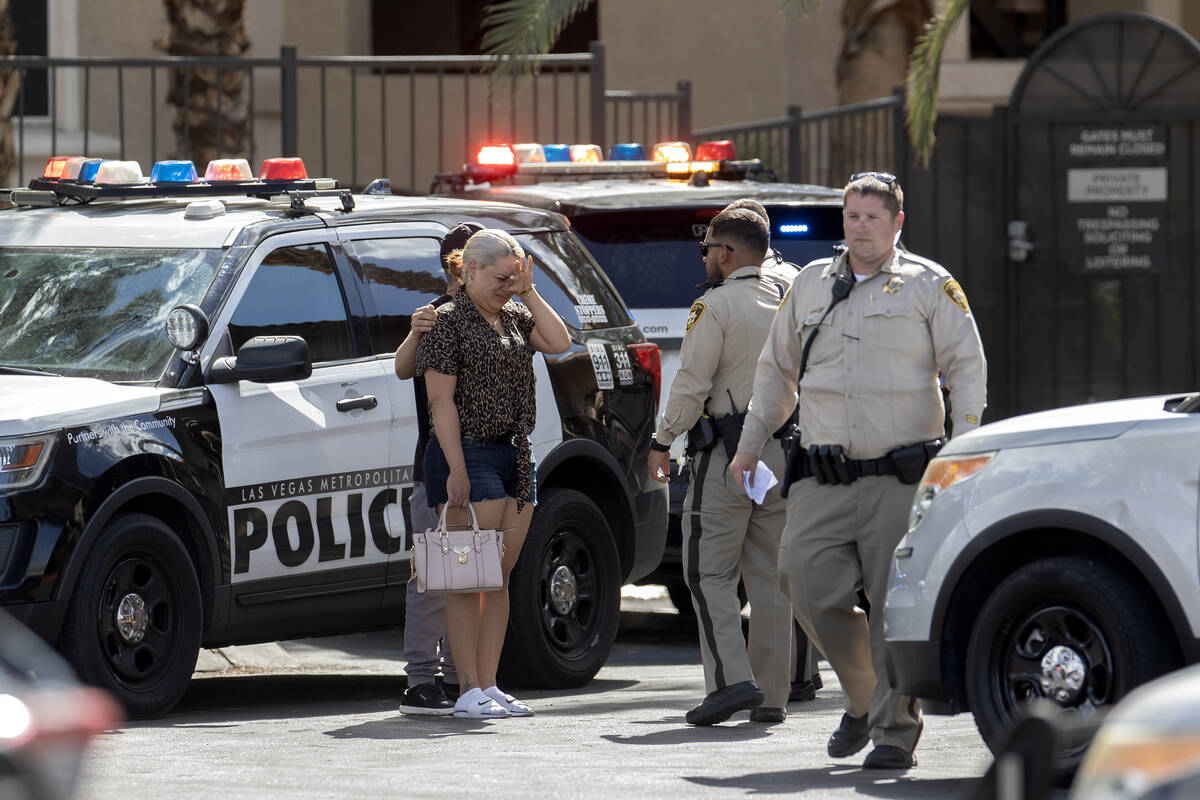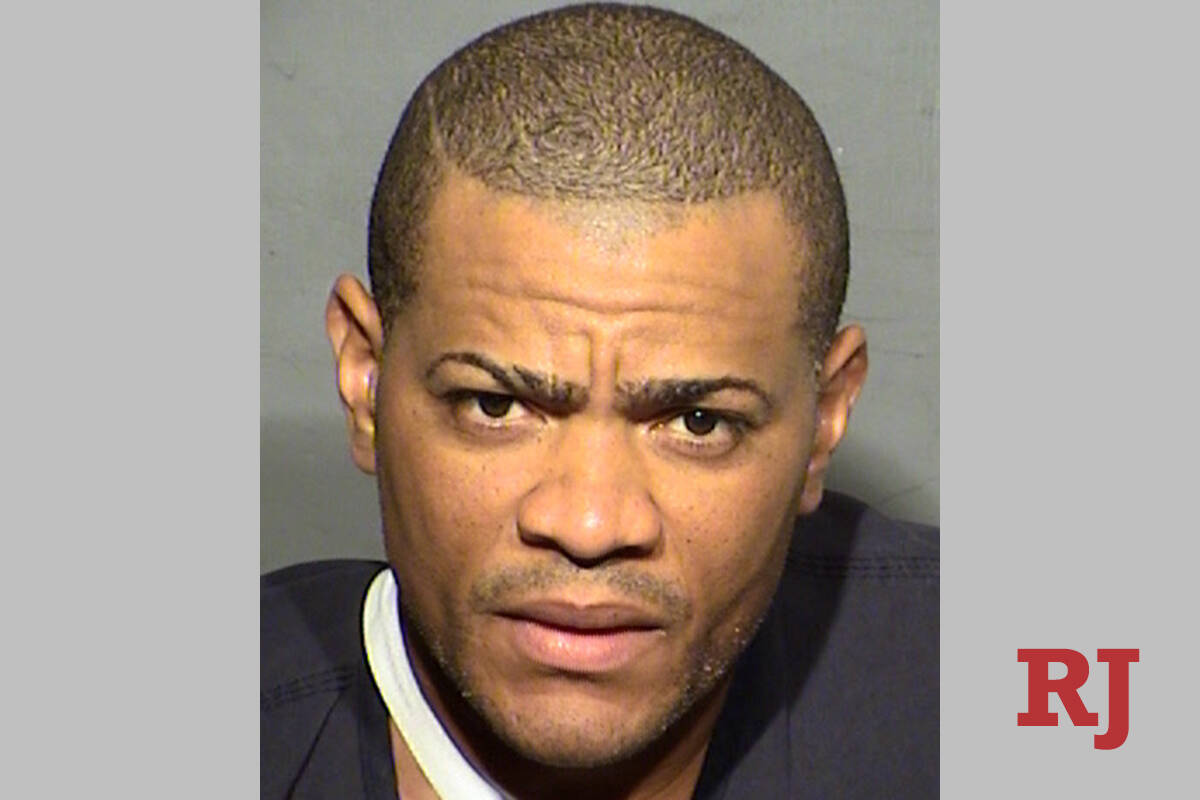 Marillorky Tamayo Cruz had won custody of her two daughters the day police said she was shot by her estranged husband.
Her 14-year-old daughter told police when she got home from school on Aug. 17 that Tamayo Cruz told her she would keep the house and truck and had gained full custody of the teenager and her 2-year-old sister, according to an arrest report from the Metropolitan Police Department.
Moments later, Roidan Durruthy-Mendoza, 38, started climbing the balcony of Tamayo Cruz's parents' house at Destinations Spring Valley apartment complex, 3925 S. Jones Blvd. according to the arrest report.
Family told police the woman had been staying there with her children during the divorce proceedings.
Tamayo Cruz locked herself in a bedroom, where Durruthy-Mendoza found her.
"Marillorky was sitting in bed by her daughters," family friend Hirlanda Loaiza said in an interview Wednesday.
Police said Durruthy-Mendoza kicked down the door to the room, grabbed the woman by her hair, pulled her back and shot her three times before he left the room and headed toward another bedroom.
Tamayo Cruz's sister, brother-in-law and parents barricaded the door to the bedroom they were hiding in, but Durruthy-Mendoza shot through it, according to the arrest report.
Loaiza said Tamayo Cruz's mother, Marilu Cruz-Tamayo, was shot in the eye and her brother in law, Ivan Brizuela-Esparza, was shot in the elbow. When Durruthy-Mendoza broke down the door the family was barricading, the 14-year-old girl, Miriam Martinez, stabbed him in the back with a knife.
Police said the girl suffered a cut on her hand when he tried to stab her.
Forty-five minutes after the shooting, Durruthy-Mendoza turned himself in at Metro's headquarters. He told police simply, "I killed my wife," according to the arrest report.
He was taken to University Medical Center. According to the arrest report, he first told police about the divorce hearing, but then he decided he wanted an attorney and refused to speak further.
Tamayo Cruz's brother-in law told police the family was afraid of Durruthy-Mendoza because of his history of threats.
"(The man) knew everyone in the family was scared of Roidan because he had a gun, and he made several statements that he would kill anyone like a dog who came in his house," detectives wrote in the arrest report.
Court documents show Tamayo Cruz filed for divorce in July, and she cited a history of domestic violence in the filing.
"In the past I had contacted the police due to the Domestic Violence against me which the Defendant caused," Tamayo Cruz wrote. "I was afraid and did not continue with the case. It was dismissed."
Loaiza said Tamayo Cruz had emigrated from Cuba when Martinez, her first daughter, was born. She had a real estate license, a food truck and a bartender's license, but she was mostly staying home because of her husband's actions, Loaiza said.
"She was incarcerated in her own home due to this domestic violence," Loaiza said.
Loaiza said Tamayo Cruz's parents were given custody of the girls this week, and one of them will have to stop working to care for the toddler. She started a GoFundMe to help them with funeral expenses.
"She was very attentive to her daughters and wanted to work hard to give them the best life that she could," Loaiza said of Tamayo Cruz.
Martinez said her mother was her everything.
"I always looked up to her," Martinez said. "I wanted to be just like her, I don't know what I'm going to do without her."
Marilu Cruz-Tamayo, speaking through her granddaughter, said they are now hoping for justice for the man suspected.
"She was a model family member, everyone wanted to be like her," Cruz-Tamayo said in Spanish. "She was pretty much the head of the family, a right arm. She was everything to us."
Contact Sabrina Schnur at sschnur@reviewjournal.com or 702-383-0278. Follow @sabrina_schnur on X.