Woman killed in Las Vegas murder-suicide was leaving man, says mother
Updated July 12, 2017 - 8:37 pm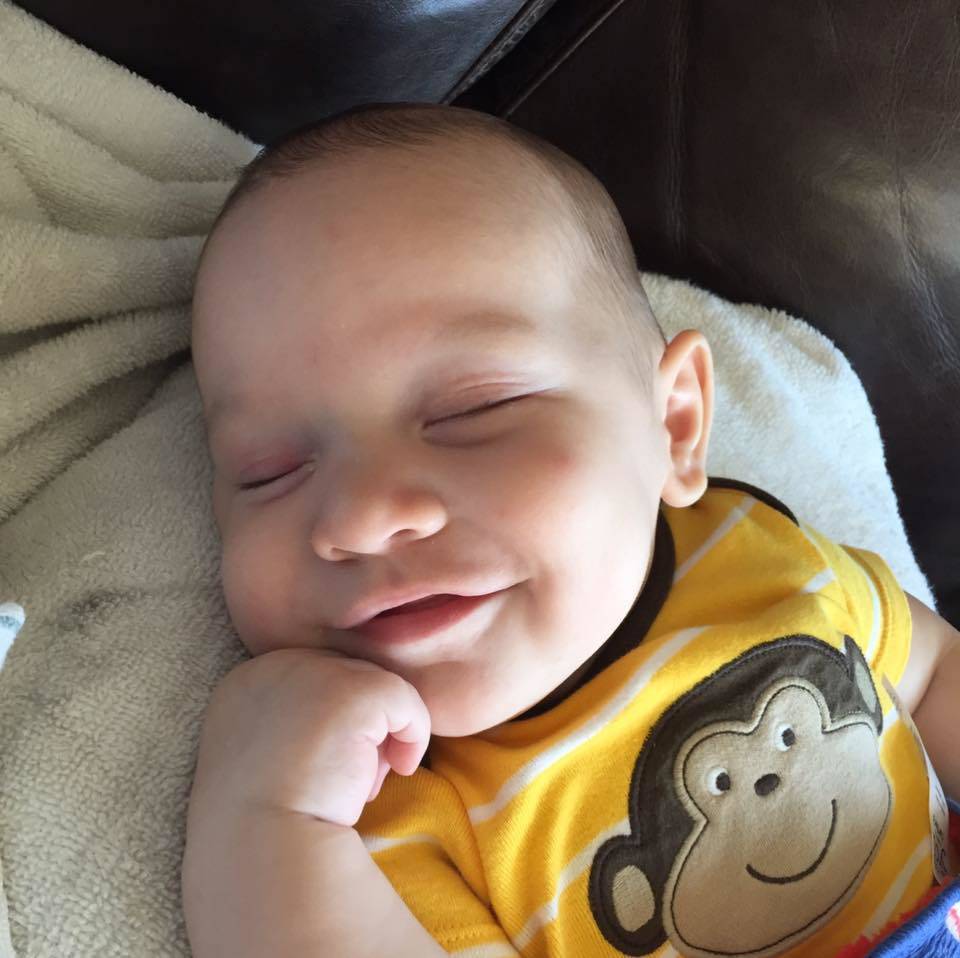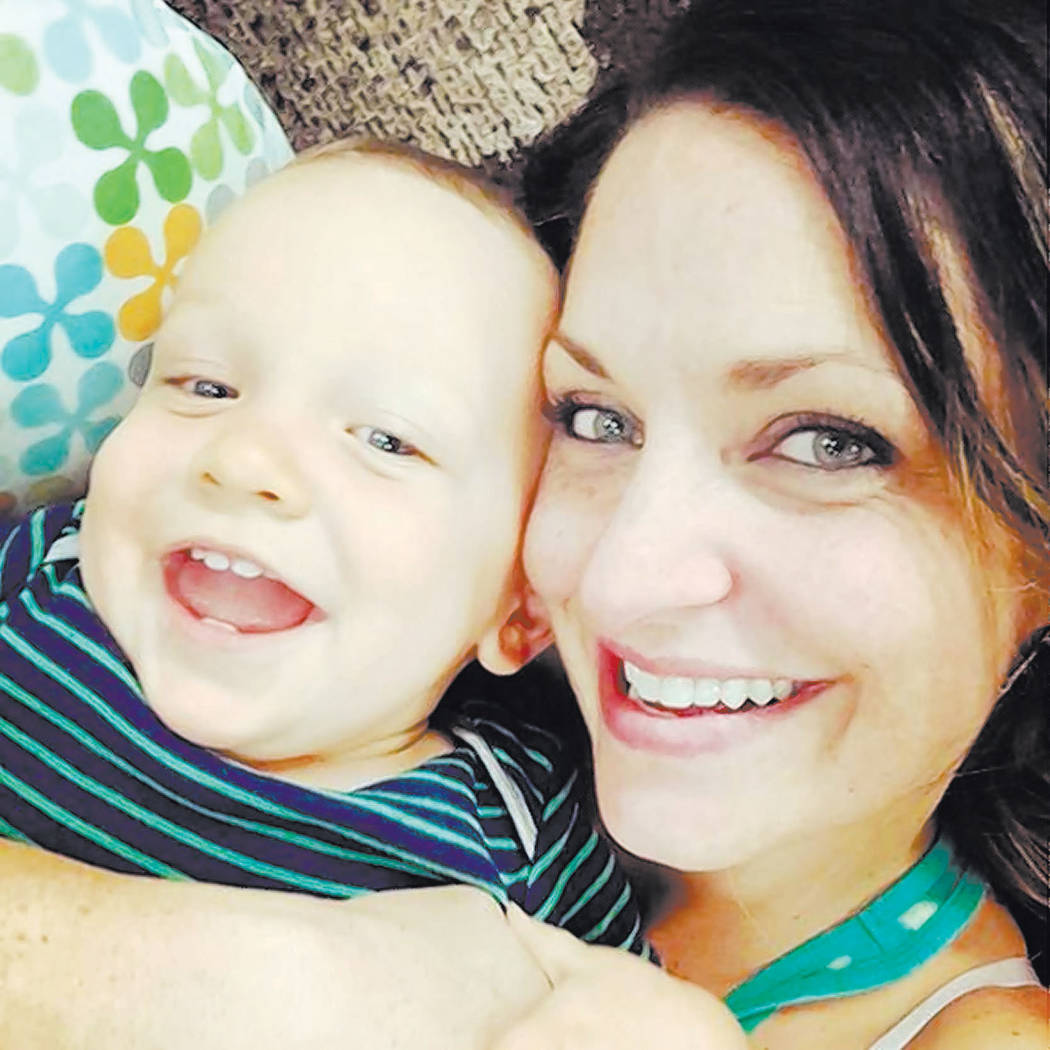 The mother of the woman who was killed in a murder-suicide that police responded to Monday said her daughter was leaving the man who shot her and their infant son.
John Henry Lunetta, 40, was found dead in his southwest valley home Monday, along with his girlfriend, Karen Michelle Jackson, 34, and their baby boy, John Jr., who would have turned 1 on Wednesday. He also shot and killed his dog, a goldendoodle. Jackson had a young daughter who wasn't home at the time and is safe.
Jackson's mother, Patricia McMullen, said she knew her daughter was leaving Lunetta, but Jackson didn't talk about him much.
McMullen, who lives in Florida, said she hadn't seen her daughter in four years, but the two exchanged messages over Facebook a few days before her death. McMullen said she told her daughter she was proud of her accomplishments.
Jackson served in the Air Force and recently passed a certification test to become a family nurse practitioner. She called her daughter a wonderful mother who loved her children.
"My daughter was a wonderful human being, she was a go-getter," McMullen said. "She had dreams in her life and she accomplished her dreams."
Jackson died of multiple gunshot wounds, and the baby died of a gunshot wound to the head, according to the Clark County coroner's office. Their deaths were ruled homicides. Lunetta shot himself in the mouth, and his death was ruled a suicide.
Metropolitan Police Department spokesman Larry Hadfield said the department received a call in December 2016 regarding a custody issue between the two, but there were no complaints of violence.
"The only thing I can even contemplate happening is that she was going to take the kid and he lost it," said Samira Knight, a family law attorney who had been friends with Lunetta since 2013.
Knight, who emphasized she was not excusing Lunetta's actions, said he always wanted to be a dad and loved his son.
"He lived for his kid," she said. "I mean, he was so excited about everything."
She addressed reports that Lunetta saw many women before Jackson moved in, saying he was dating to get married.
Knight said Lunetta had a difficult upbringing and hid his emotions. She was "pretty sure" he had post-traumatic stress disorder, either from his time in the military or his childhood.
A neighbor said Lunetta was a doctor in the Army. Lunetta's LinkedIn page lists him as a medical director for the American Red Cross. The Red Cross confirmed that Lunetta worked for the nonprofit, The New York Times reported.
Lunetta's family in Indiana declined to be interviewed.
Last Wednesday, Lunetta asked Knight to call him back when she had time. She said she didn't know the urgency of the situation.
Knight said Lunetta never lost his temper or had a history of domestic abuse before he killed Jackson and their son.
"I'm still in complete shock," she said.
In the past decade, more than 580 children in the United States have been killed by a parent in circumstances relating to divorce or child custody issues, data by the Center for Judicial Excellence show. The California-based nonprofit aims to protect children in the family court system nationwide.
Liz Ortenburger, CEO of the domestic violence prevention charity Safe Nest, said she knew of the case but was not familiar with all the details. She said it seemed to follow the pattern of control that she has seen in other acts of domestic violence.
"It's a tragic case," Ortenburger said. "Unfortunately, too many of them end up this way."
Contact Blake Apgar at bapgar@reviewjournal.com or 702-387-5298. Follow @blakeapgar on Twitter.
Getting help
For people trying to leave a potentially dangerous relationship, Liz Ortenburger says the first step should be calling a hotline. A crisis counselor will help set up an individualized safety plan for leaving. They can connect callers with shelters or find family for victims to stay with.
Ortenburger said homicides occur most frequently when victims are about to leave or right after they left.
Safe Nest crisis hotline: 702-646-4981
S.A.F.E. House crisis hotline: 702-564-3227