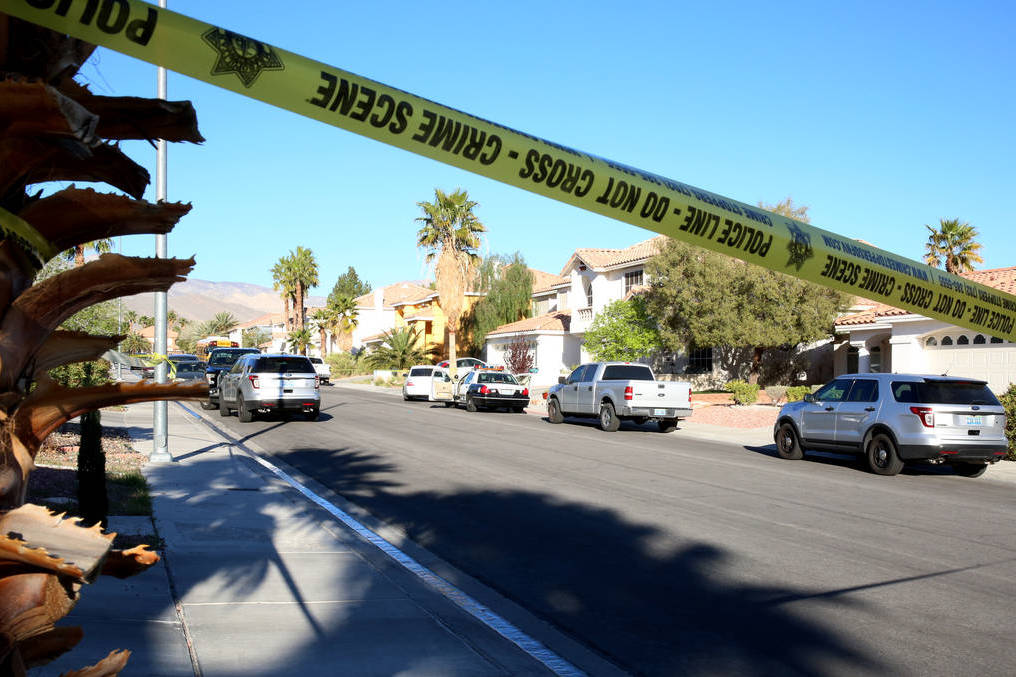 One of two teenage suspects charged with murder in the fatal shooting of a 19-year-old woman during a purported drug deal in the northwest Las Vegas Valley in March apparently was not at the crime scene, police records show.
According to an arrest report, police believe 18-year-old Daelin Wagner coordinated the attempted robbery of homicide victim Alyssa Sayago remotely from his phone.
Wagner and Desert Rose High School student Khari James, 17, arranged to meet with Alyssa Sayago on March 13 to purchase an ounce of marijuana from her, according to the report.
Wagner initiated contact with Sayago and asked to meet at 9:30 p.m. at the YMCA on Durango Drive to make the purchase, the report says, but he later changed the location to a vacant home on Copper Knoll Avenue, telling Sayago he lived there.
Sayago was later found shot to death in the home's backyard, killed by a single bullet to the head.
A peer of James, identified as a "cooperating citizen" in the arrest report, told police that James later admitted to shooting the young woman after she sprayed mace in his face during what he acknowledged was a robbery attempt.
James also told the witness that three others were involved in the robbery attempt — Wagner, who arranged the deal by phone, a man who accompanied him to the vacant house and a woman who drove the getaway car.
James, who stopped attending school the day after the murder, was later arrested in California, and Wagner was captured in Texas.
The person with James at the vacant home has not been located by police, nor has the driver.
James will be charged as an adult in the homicide. Both James and Wagner face charges of murder, conspiracy to commit robbery and robbery with a deadly weapon.
Contact Rachel Hershkovitz at rhershkovitz@reviewjournal.com or 702-383-0381. Follow @rzhershkovitz on Twitter.