'Your brother murdered mine': TikTok post about Las Vegas killing goes viral
Updated April 20, 2023 - 1:45 pm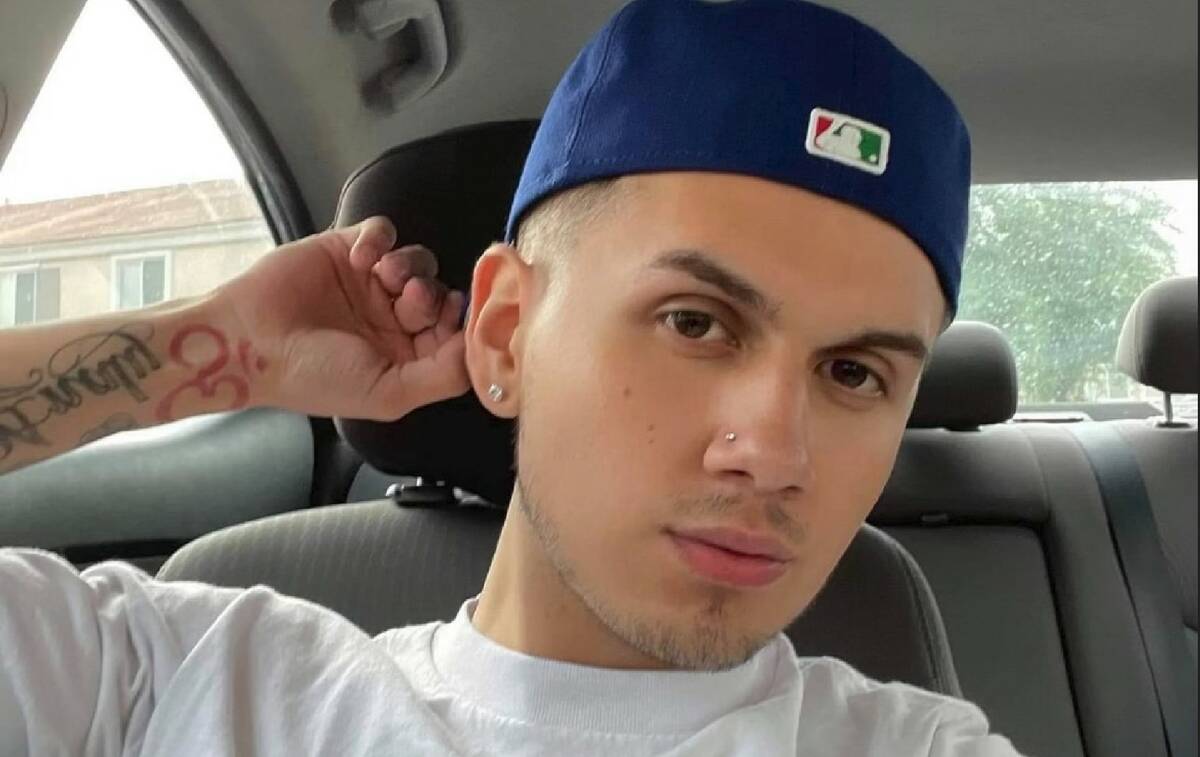 A Las Vegas woman's TikTok post about her brother's slaying in 2021 is going viral, and she hopes it'll bring closure to the case.
Analy Gonzalez, 22, has been mourning the loss of her beloved sibling Jhanson Galindo, who was 19 when he was shot dead near the family's Las Vegas apartment on Sept. 10, 2021.
"I posted it with the intention of getting people to know my brother's case," Gonzalez said.
The TikTok post, which went up last week, features Gonzalez talking about her love for her brother before she suddenly and unexpectedly drops a bombshell allegation about another TikTok user's brother being Galindo's killer.
The post shows another user's video that Gonzalez edited, or "stitched" into her video. In that video, the user pays tribute to her brother, whom she calls "the nicest person in the history of the universe."
Gonzalez then calmly talks about the love between siblings, and the love she had for her brother, while she applies makeup before going out to work. She then drops the allegation.
"I'm telling you, sibling love just hits differently," Gonzalez says in the video. "Because sibling love hits so differently, that's the reason I'm stitching this video. Because your brother murdered mine."
The post had more than 970,000 likes, had been shared more than 34,000 times, and garnered upwards of 5,400 comments and 4 million views as of Tuesday evening.
Galindo was killed outside the family apartment on Spencer Street, just south of Tropicana Boulevard between Maryland Parkway and Eastern Avenue. Police said the slaying happened after a planned gun exchange.
Rolando Rodriguez was arrested, but another suspect, Miguel Martinez, according to police and court records, has not been arrested.
A grand jury indictment from December 2021 alleges Rodriguez and Martinez conspired to kill Galindo, but court records do not indicate who authorities suspect shot Galindo.
In a statement released Tuesday, the Metropolitan Police Department said Martinez is still wanted in connection with Galindo's killing.
"Miguel Martinez has an active arrest warrant for his role in the murder of Jhanson Galindo," said a statement issued by Metro's public information office on Tuesday. "We encourage anyone with information on his whereabouts to please contact law enforcement."
Gonzalez says she wants Martinez found, arrested and brought to justice.
"That's the only reason we're so hungry to find Miguel because we want to know why," Gonzalez said Monday.
Court records show that Rodriguez pleaded guilty to second-degree murder in connection with the killing of Galindo and was sentenced to life in prison with the possibility of parole after 10 years. Rodriguez entered his plea under what is known as the Alford decision, meaning he did not admit guilt but acknowledged that prosecutors had enough evidence to prove the charge.
Gonzalez described her brother as "the sweetest person I've ever known" who loved fashion, especially shoes, was a foodie and was really funny. She recalled a video from when Galindo was graduating fifth grade. He wore a clown wig and nose and talked about elementary school being the five hardest years of his life.
"Me and him were only 13 months apart," Gonzalez said. "Literally, there's no life that I recognize without my brother."
Contact Brett Clarkson at bclarkson@reviewjournal.com. Follow @BrettClarkson_ on Twitter.