ICE pickups at Clark County jail increase, but no one is saying why
February 24, 2017 - 4:55 pm
Updated February 24, 2017 - 6:00 pm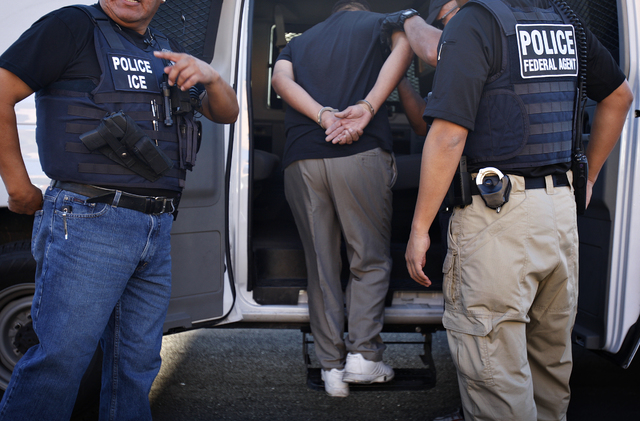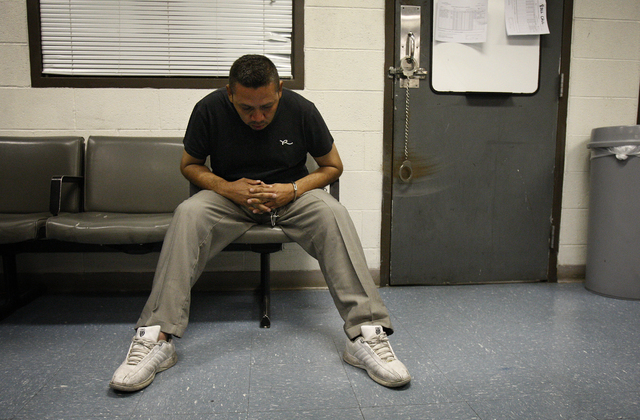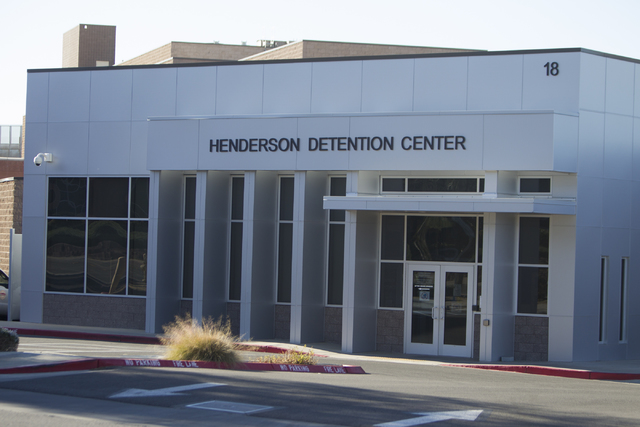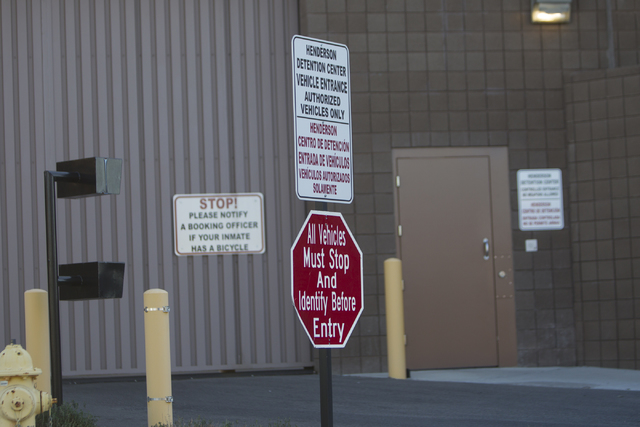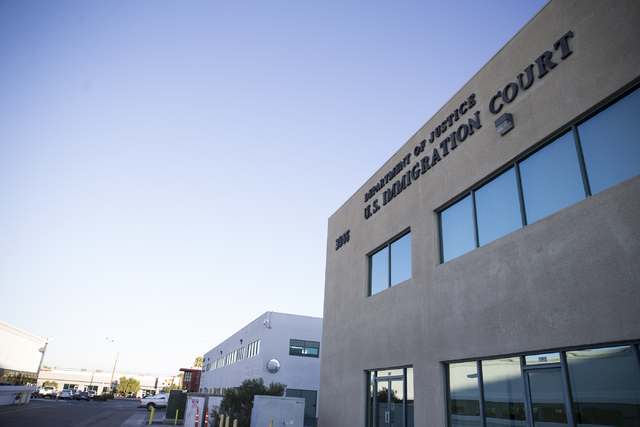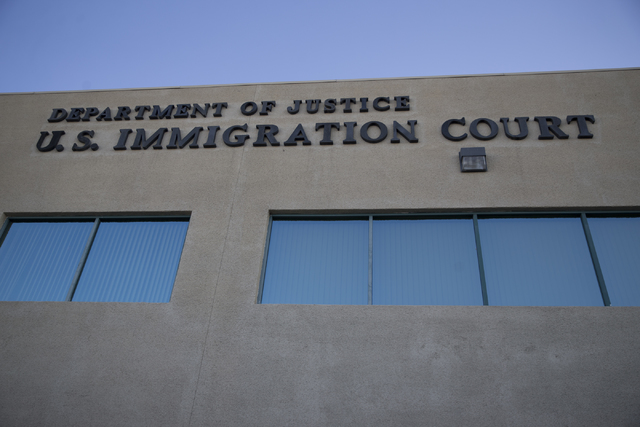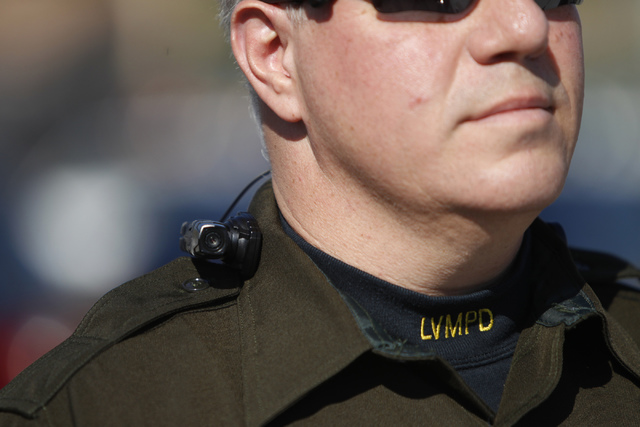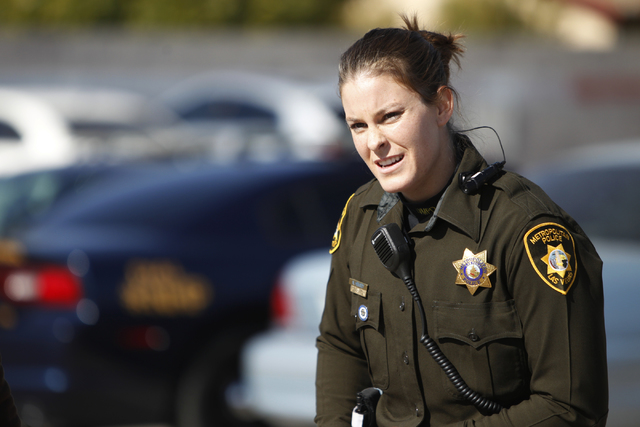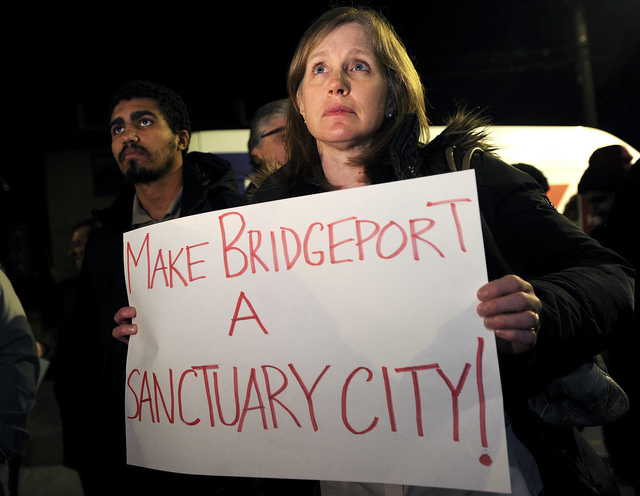 U.S. Immigration Customs and Enforcement agents rarely appeared at the Clark County Detention Center to pick up inmates subject to deportation before this year. Now they're at the Las Vegas jail almost every day.
Officials with the Las Vegas Metropolitan Police Department, which operates the jail for Clark County, say they aren't sure that the quickened pace of transfers of undocumented inmates to the custody of federal immigration agents is the result of President Donald Trump's new immigration policies.
They, like the undocumented immigrant community and their advocates, are waiting for some clear signs of how those policies will be put into practice.
"I'm still waiting to see what this new order is looking like from the president," Clark County Sheriff Joseph Lombardo told the Review-Journal on Wednesday, referring to an executive order broadening the number of undocumented immigrants subject to removal from the country.
Metro tries to walk a fine line on enforcement of U.S. immigration laws. It cooperates with federal authorities to remove dangerous criminals and keep federal funds and grants flowing to the department. But at the same time, officials fear alienating the Hispanic and other immigrant communities by handing over established residents for possible removal from the country over minor crimes.
Lombardo said deportation can help the department fight crime, but it should be used only against "the worst of the worst."
"When you start dipping down to people that committed a traffic infraction, and because they're foreign-born you make the decision to remove them, I think it's ridiculous as far as resources and the ability to even do that," he said.
A DELICATE DANCE
The department's delicate dance is likely to grow more difficult as the Trump administration moves to implement the president's executive orders on immigration, which include a threat to withhold federal funds from so-called "sanctuary" cities and counties.
Officer Laura Meltzer, a spokeswoman for Metro, said the department has always notified federal authorities when an undocumented immigrant has been booked into the county jail, unlike some "sanctuary" cities and counties that have ordinances that prevent local police from communicating that information to immigration agents.
But that cooperation has its limits. In 2014, Metro joined hundreds of cities and counties that stopped cooperating with immigration "detainers" — requests for local authorities to hold potentially deportable inmates for up to 48 hours, sometimes beyond the legal "probable cause" holding period. The move by Metro and other localities came after a federal court ruling that an Oregon county had violated a woman's Fourth Amendment rights by holding her in jail without cause past her release date.
After the policy change ordered by former Sheriff Doug Gillespie, the department released many immigrants subject to the detainers because ICE agents did not show up in time to collect them. That policy, and the infrequent appearances of the feds, continued under Lombardo's watch.
In early January, Metro shifted gears and began starting the 48-hour detainer clock after notifying ICE at booking when a person was identified as a potential immigration violator, Meltzer said. That means the detainer period to a large extent overlaps with the probable cause detention, she said.
Something changed at ICE about the same time, Lombardo said. ICE agents grew more responsive and began showing up at the jail about 12 hours after being notified, he said.
'MORE EFFICIENT' TRANSFERS
Lori Haley, a spokeswoman for ICE, did not attribute the changes to Trump's policies, but said that the agency "recently instituted changes designed to make the process of transferring detainees from LVMPD custody to ICE more efficient, including expanding the number of transportation runs offered to complete those custody transfers."
The Justice Department took notice of the limits on Metro's detainer cooperation last year. In a little-noticed memorandum issued in May 2016, the department's inspector general examined 10 local jurisdictions – including Clark County – all of which had been identified by ICE as having "policies that limit or restrict cooperation" with the agency and having "declined detainers."
In a subsequent advisory, the department's Office of Justice Programs said law enforcement agencies must certify compliance with an information sharing statute in order to continue receiving funds from two DOJ programs. The statute requires local jurisdictions to exchange information about a person's citizenship or immigration status with federal immigration officers.
Clark County spokesman Erik Pappa said in an email that the county had been in contact with the department "to demonstrate and document compliance" with the law, and, as a result, "does not foresee a loss of DOJ funding."
The DOJ's Office of Justice Programs did not respond to a request for comment from the Review-Journal.
Nor is it clear what federal funding could be withheld if the Trump administration decides Metro is not in compliance with its immigration directives.
Some DOJ funding the department receives comes through the county, for example, and Trump's executive order specifies that funding to law enforcement agencies from DHS also could be withheld.
Rich Hoggan, Metro's chief financial officer, said the two programs specified in the DOJ memo – the State Criminal Alien Assistance Program (SCAAP) and Justice Assistance Grants (JAG) – provide "a very small portion" of the department's overall budget of $652 million this year.
'THERE'S NO DETAILS'
But a lot remains unclear about the president's directives, he said, and it's possible additional grants and other federal funds could be at risk that could total $8 million to $9 million. Those funds go toward a number of programs, including purchasing mobile crime cameras and combatting human trafficking, violence against women and the reduction of DNA backlog cases, he said.
"The devil's in the details, and there's no details," he said.
As the department awaits clarification and broader guidance on its current policies from the Trump administration, Lombardo said the department will continue what Meltzer described as "a balancing act."
Meltzer stressed that the department's involvement in enforcing immigration law is strictly jail-based and that officers do not ask about immigration status otherwise. The worst outcome of the new enforcement effort, she said, would be if it prompted people to stop talking to the police.
"We deal with crime," she said. "You need cooperation from the public."
Contact Wesley Juhl at wjuhl@reviewjournal.com or 702-383-0391. Follow @WesJuhl on Twitter. Contact Lucy Hood at lhood@reviewjournal.com or 702 387-2904. Follow @lucyahood on Twitter.
RELATED
New federal rules on enforcement of US immigration laws draw mixed reaction locally
Trump orders border wall, 'sanctuary city' fund cuts