'I'm able to calm them down,' says CCDC's 'inmate whisperer'
Updated March 1, 2023 - 9:48 am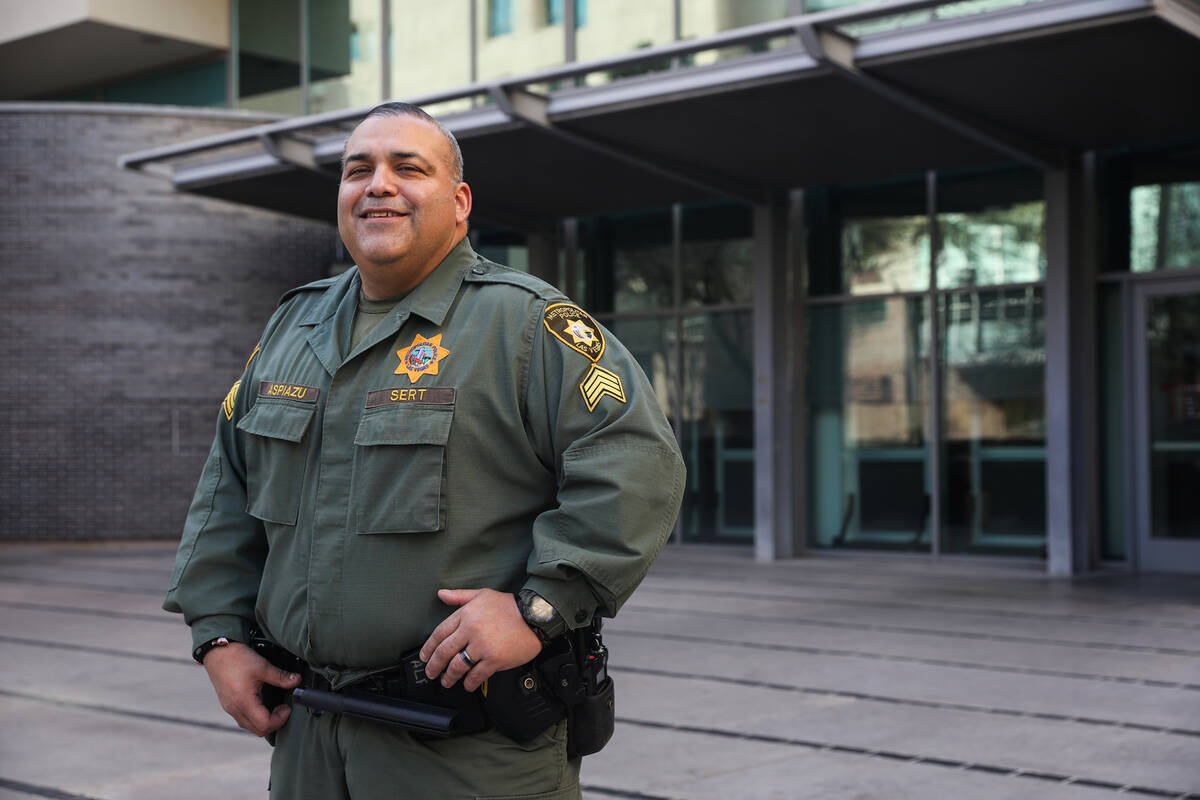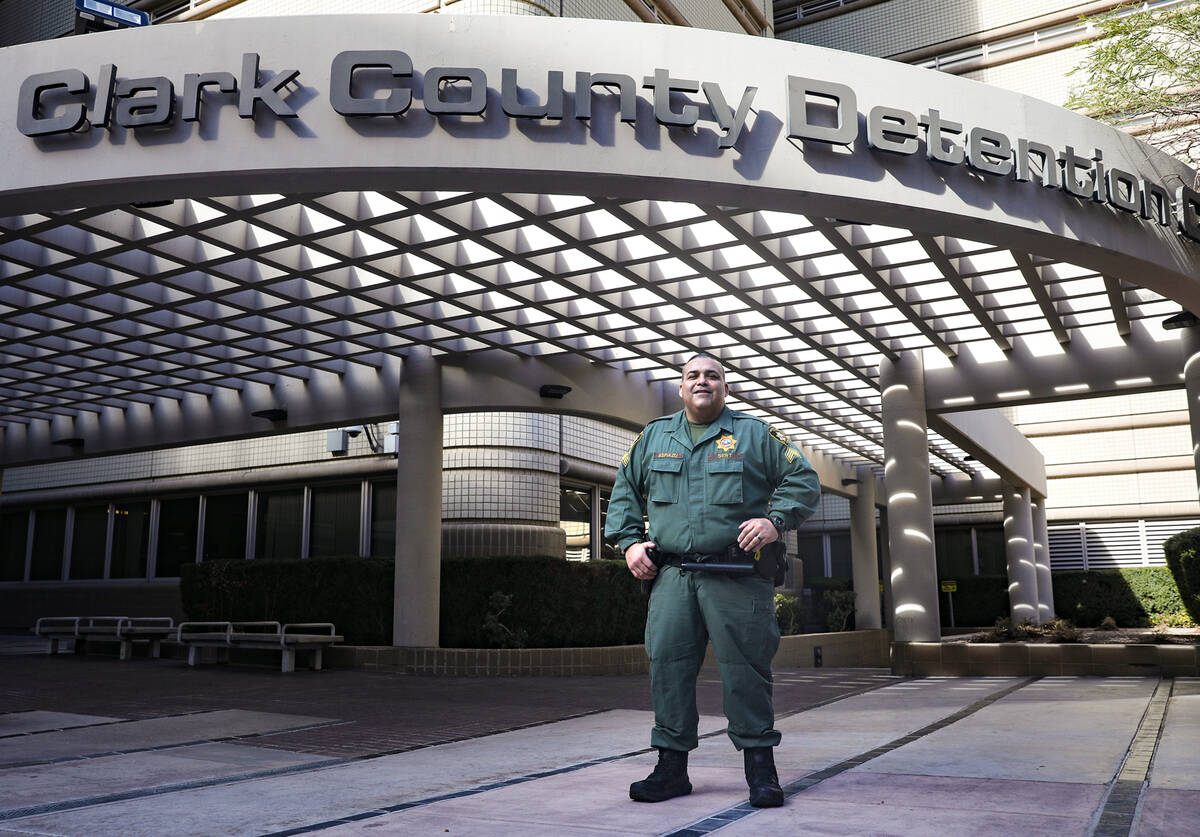 A 22-year veteran of the Metropolitan Police Department was honored last week for his work as the "inmate whisperer."
Metro Sgt. David Aspiazu, 48, is the team leader for the Clark County Detention Center's Special Emergency Response Team, or SERT.
"We're the ones they call when there's riots or barricaded inmates," Aspiazu said in an interview Monday.
Every day, Aspiazu and his team are called in as a last resort when irate, mentally ill or violent inmates are being combative inside the jail. His former captain, Jonathan Clark, called Aspiazu admirable for the way he uses words to calm inmates.
Aspiazu said he tries to plan ahead with his team before speaking to an inmate, and he focuses on slowing the conversation down and encouraging inmates to communicate with him about what's happening.
Clark nominated Aspiazu for the LVMPD Foundation's monthly Good Ticket award, which the sergeant won in February. The award comes with a staycation at Resorts World, dinner and a show.
Clark said he nominated Aspiazu after two violent inmates refused to give fingerprints while they were being booked at the jail on Sept. 6 and Sept. 12.
"These inmates were known to be violent and threatened violence if we attempted to obtain their fingerprints," Clark wrote in a statement to the Review-Journal. "Per Nevada law, we are required to obtain fingerprints for every inmate incarcerated in our detention facilities, even if force must be used. Using force to obtain fingerprints is never the desired outcome."
Clark called in Aspiazu and his team, and the sergeant ultimately convinced both inmates to peacefully cooperate.
"I'm able to speak to them and bring them down from either an aggravated state, or sometimes excited delirium, or different stages that I've had experience with," Aspiazu said. "I'm able to bring them down, calm them down."
Aspiazu started his job with Metro in 2000 after seven years in the U.S. Air Force loading bombs into jets, with his last station at Nellis Air Force Base. He has spent all 22 years of his career at the jail, promoting to sergeant in 2017.
Aspiazu said he was surprised to win the award but said he hoped residents would respect and appreciate the officers who work alongside him in the jail.
"We come in here, we work 12 hours," he said. "We're inside. We get to know these inmates. We pretty much have to spend more time with them than we do our families. We cope with it, we deal with it and at the end we're the safest jail in America."
Contact Sabrina Schnur at sschnur@reviewjournal.com or 702-383-0278. Follow @sabrina_schnur on Twitter.