Las Vegas auto shop with reality TV show claims ex-employee stole $75,000
Updated November 28, 2017 - 4:40 pm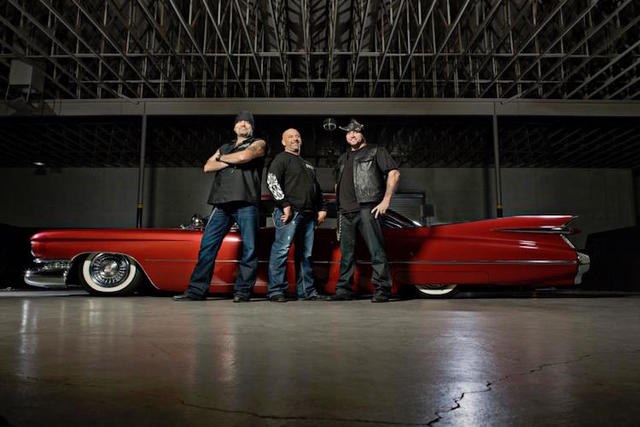 Count's Kustoms, a Las Vegas auto shop with a reality TV series on the History Channel, claims a former employee used more than $75,000 of the company's money to cover personal expenses.
In a lawsuit filed in March, the hot rod and motorcycle restoration and customization company featured in the "Counting Cars" series accuses former employee Joseph Frontiera of using the business' money to make a down payment on his personal Land Rover Range Rover and buy airline tickets for personal use.
He also failed to pay the company's taxes on time, resulting in an IRS penalty of about $18,000, the lawsuit claims.
The complaint also accuses Randstad Professionals, a Delaware-based hiring firm, of referring Frontiera for a job that would put him in charge of company assets without disclosing his employment history, "which included prior charges of embezzlement when he was in a position of such access."
Without consulting his bosses at Count's Kustoms, "Frontiera had signature stamps made of Daniel N. Koker II and Kevin Mack for the purpose of stamping checks in their absence," the lawsuit reads.
Koker, who dons dark-framed sunglasses, a bandanna and a company shirt with cut-off sleeves in the show, has managed the business for 15 years. Mack, Koker's co-star and best friend according to the show's website, helps find cars to restore and sell.
Las Vegas Justice Court records show that Frontiera was charged in September with felony theft of more than $3,500 for a crime that happened in August 2013. A warrant for Frontiera's arrest was issued but has not been served because he is living in Florida, said Steven Mack, the attorney representing Count's Kustoms in the lawsuit.
According to the lawsuit, Frontiera began working for the company in June 2013.
"Frontiera represented himself as a qualified employee without negative employment history or criminal history," the lawsuit states.
After Count's Kustoms began finding "irregularities in its accounting as well as some of the clients' accounts and projects," according to the lawsuit, the company did its own background check on Frontiera and found that he had a criminal history of embezzlement and fraud with a past employer in Florida.
Attorneys for Randstad are counter-suing the custom vehicle shop on grounds that the allegations made by Count's Kustoms lack factual support. The hiring firm also claims that its contract with Count's Kustoms "expressly prohibited" the shop from allowing Frontiera to handle cash or credit card transactions and giving him the authority to transfer or disburse funds.
Frontiera's attorney filed a motion to dismiss the Count's Kustoms case Tuesday.
Contact Kimber Laux at klaux@reviewjournal.com or 702-383-0283. Follow her on Twitter: @lauxkimber