Las Vegas doctor pleads guilty to distributing fentanyl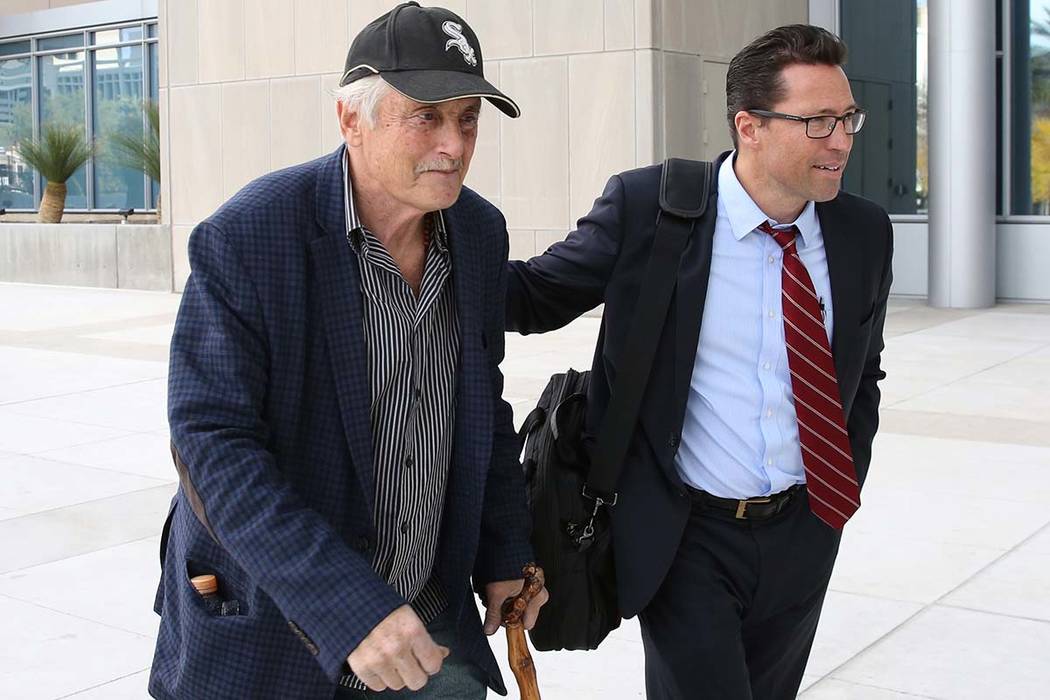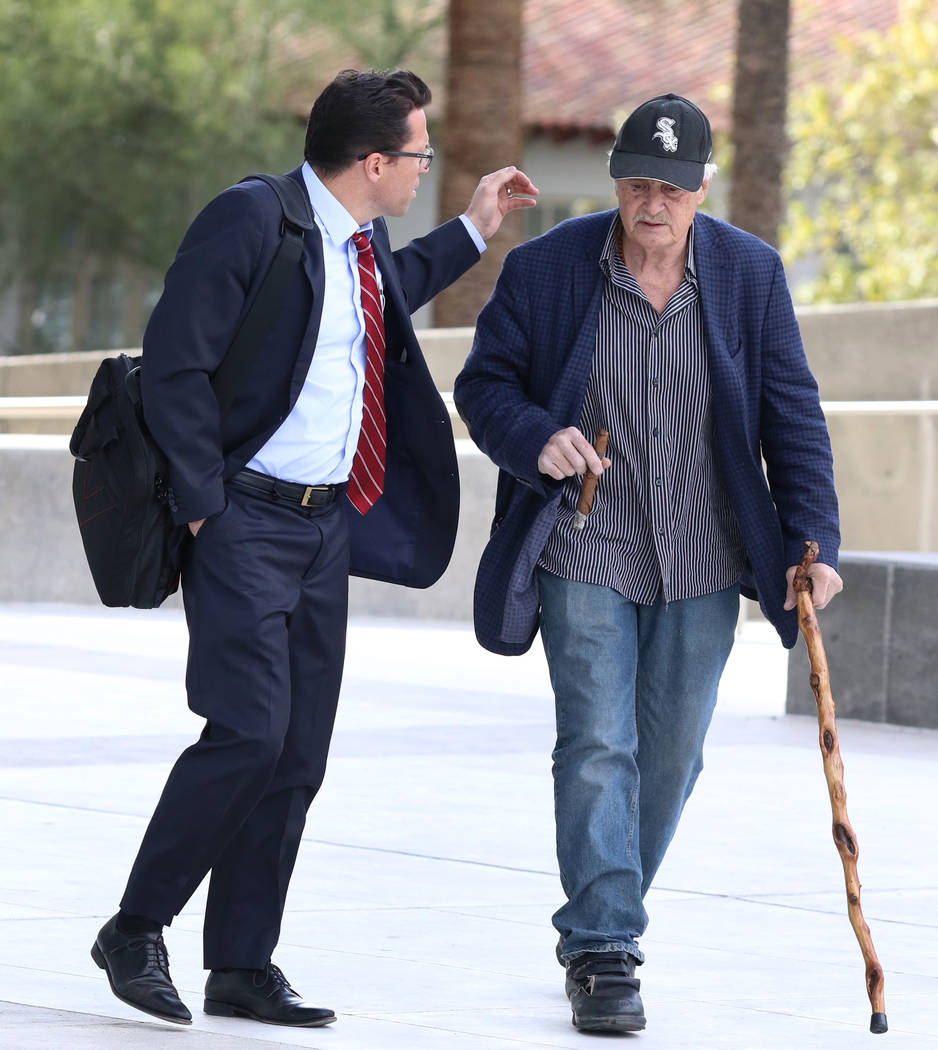 A Las Vegas doctor with ties to a Henderson judge who died of a drug overdose pleaded guilty in federal court Monday to distribution of a controlled substance.
Steven Holper, who initially faced 29 counts, pleaded guilty to distributing fentanyl, a charge that carries up to 20 years behind bars.
In March, about a month after his indictment, Holper told the Review-Journal that he stopped treating Henderson Municipal Judge Diana Hampton two months before she died.
Holper entered the Lloyd George U.S. Courthouse using a wooden cane, wearing a blue plaid sport coat, a striped shirt, blue jeans, black sneakers and a black and white Chicago White Sox cap.
Through his attorney, assistant federal public defender Christopher Frey, Holper declined to comment after his plea. Frey said he would seek probation at a March sentencing. Holper, meanwhile, remains free on his own recognizance.
The state Board of Medical Examiners' website lists Holper's license as "inactive." He told U.S. District Judge Jennifer Dorsey that he has not worked since February.
Holper told the judge he earned his medical degree in Guadalajara, Mexico, and completed his medical studies through what's known as a "Fifth Pathway" program at the University of Illinois College of Medicine.
Hampton's family has filed a wrongful death lawsuit against the 67-year-old doctor, and her March 2016 death was referenced in the initial indictment against him.
Authorities have said the doctor provided her a form of fentanyl known as Subsys intended for cancer pain relief from his home.
From November 2013 to March 2017, according to the indictment, Holper "knowingly made false statements to Medicare and private health insurance companies" and prescribed Subsys for patients who had not been diagnosed with cancer.
In the newspaper interview, he said: "Nothing I did was illegal or inappropriate."
Prosecutors agreed to drop six counts of unlawful distribution of fentanyl and 22 counts of providing a false statement relating to a health benefit program.
Hampton and Holper became friends almost 20 years before she died, the doctor said in March, and she was at his home the day before her death. But Holper said the judge was visiting with his wife at the time and later tried to break into the couple's home.
Holper said he stopped treating Hampton and referred her to another doctor after he learned she had a drug addiction. Holper said he gave Hampton empty Subsys canisters, and he believes she stole other canisters from his garbage.
Hampton's death was caused by an infection in her lower right arm, and a toxic level of a synthetic opioid pain reliever was a contributing factor, authorities said at the time. Her death was ruled accidental.
She used a tool to open Subsys canisters, according to the lawsuit, then injected fentanyl into her arm with a syringe.
Fentanyl is considered 50 to 100 times more potent than morphine, according to the Centers for Disease Control and Prevention.
The civil case is set for a settlement conference in February.
Contact David Ferrara at dferrara@reviewjournal.com or 702-380-1039. Find @randompoker on Twitter.