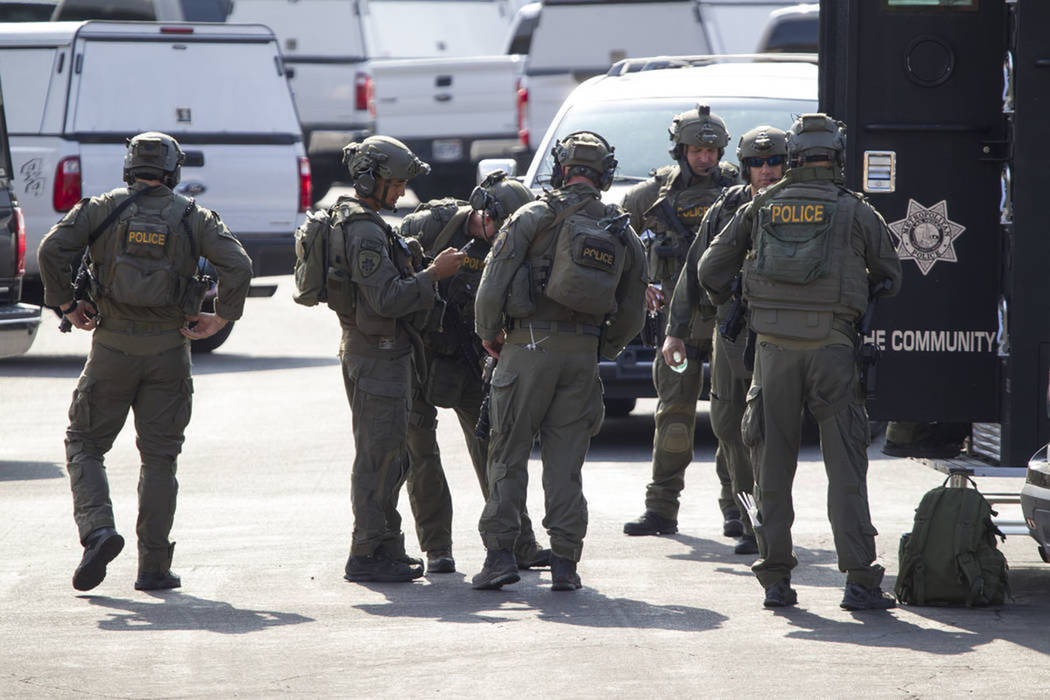 Michael Spangenthal, the Las Vegas man arrested after an hourslong standoff with police on Friday, is facing charges again almost one year after the first barricade that put him behind bars.
The 34-year-old man was booked Friday into the Clark County Detention Center on two counts of assault on a protected person with a deadly weapon and one count each of indecent exposure, open or gross lewdness and resisting an officer with the use of a deadly weapon.
Spangenthal, who police said was "completely naked," was taken into custody just before 11:40 a.m., more than five hours after he first barricaded himself inside his home at 11052 Piedmont Valley Ave.
Call logs show his neighbors had requested police to Spangenthal's home at least three times since Thursday night before the standoff. When officers arrived after the fourth call, at 5:20 a.m., Metropolitan Police Department officers found him masturbating outside of his home and began treating the situation as a barricade.
Spangenthal began throwing items at the police when they tried to speak with him.
"At one point, a knife was thrown," Metro spokeswoman Laura Meltzer said.
On Sept. 25, 2016, Metro arrested Spangenthal after barricading himself inside the same home. In last year's standoff, he also threw objects at police.
Contact Rio Lacanlale at rlacanlale@reviewjournal.com or 702-383-0381. Follow @riolacanlale on Twitter.