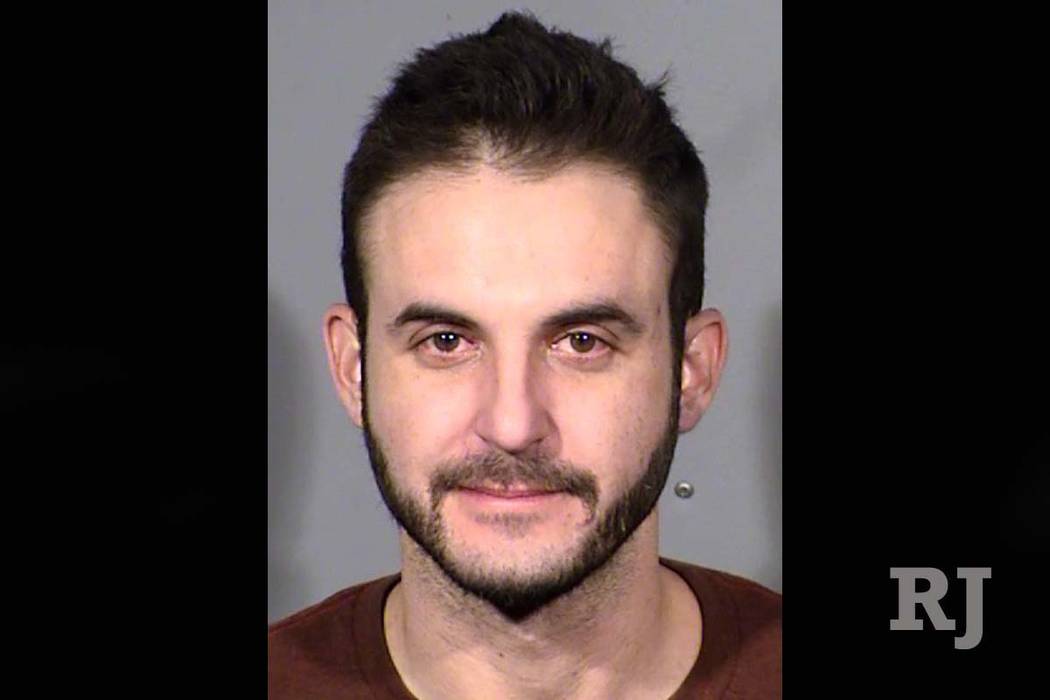 A man found unconscious March 7 in his running sedan with a semiautomatic rifle also had two handguns and a half-empty bottle of vodka in the car, police documents indicate.
Las Vegas police found an AR-15 rifle and multiple ammunition magazines in the front passenger seat of Jeremy Karsh's Acura sedan.
"He was sitting in a slouched position with his head slumped forward close to his chest," a Metropolitan Police Department arrest report said.
His car, parked in a lot on the 3000 block of East Desert Inn Road, was still running when the Clark County Fire Department notified police.
Karsh told police he had two drinks of vodka at his house and was headed to a nearby McDonald's, an impaired driving report said. He failed field sobriety tests and refused to take a breath test.
"His speech was slurred and mumbled, but he was polite," according to the impaired driving report.
The three firearms were registered to Karsh, the arrest report said.
Metro said Karsh, 32, has no local criminal history, although the report indicates police knew he had a history of "suicidal tendencies."
A video of Karsh's arrest went viral on Facebook last week. The man who took the video, Steven Gibson, 56, said he knocked on the car window several times, but Karsh did not wake up.
Karsh was jailed on one count of DUI and three counts of possession of a firearm while under the influence of alcohol.
Contact Mike Shoro at mshoro@reviewjournal.com or 702-387-5290. Follow @mike_shoro on Twitter.
3050 E. Desert Inn Rd, Las Vegas, NV