Las Vegas man puts police K9 in chokehold, report says
Updated January 10, 2018 - 10:52 pm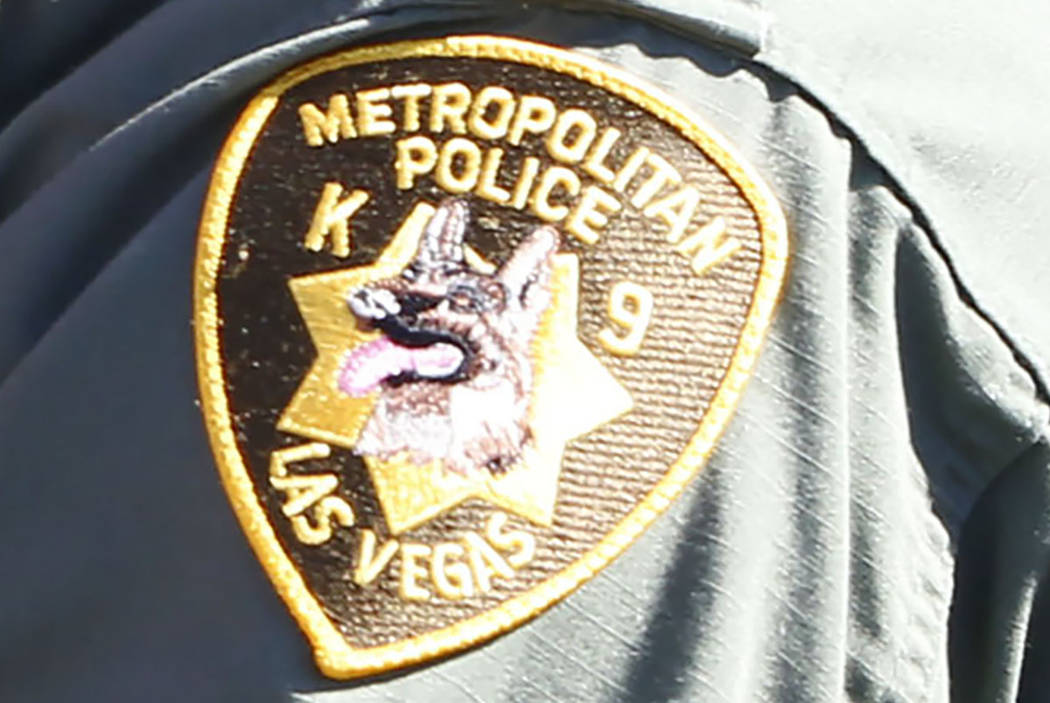 A man is accused of putting a police dog in a chokehold and set a fire in a building near downtown, police documents show.
Wesley Sivac, 38, was arrested this week on suspicion of first-degree arson, burglary and mistreatment of a police animal in a Sunday break-in to a business.
There, he put Bear, a police dog, in a chokehold with one arm and held a metal flagpole against Bear's throat with his other arm, Sivac's arrest report said.
"(The dog's handler) could see Bear's eye bulging out from the pressure of being strangled by the suspect," the report said.
Whether the dog was injured was unclear from the report.
Police received word a man was on the roof of a business about 11:35 p.m. Saturday on the 700 block of South Ninth Street, but had since left. Police said Sivac was found on the second-floor balcony of another business on the 700 block of South Eighth Street.
About 12:50 a.m. Sunday, after about 50 minutes of officers speaking with Sivac, he entered the building from the balcony.
K-9 officers entered the building about 1:15 a.m. and found Sivac in a room on the building's west side. The police report said Sivac choked Bear while his K-9 handler tried to take Sivac into custody.
A fire alarm went off as the K-9 officers entered the building, and one officer smelled smoke.
Crews doused a fire in second-floor file room. The arrest report said fire investigators found a lighter in the room.
Police found Sivac with a backpack, desk phone and extension cord, all belonging to the business.
Sivac is in the Clark County Detention Center on Wednesday night. His bail was set at $33,000.
Contact Mike Shoro at mshoro@reviewjournal.com or 702-387-5290. Follow @mike_shoro on Twitter.