Las Vegas NAACP praises swift action to arrest suspect in voicemail threats
September 1, 2017 - 10:18 pm
Updated September 2, 2017 - 1:04 am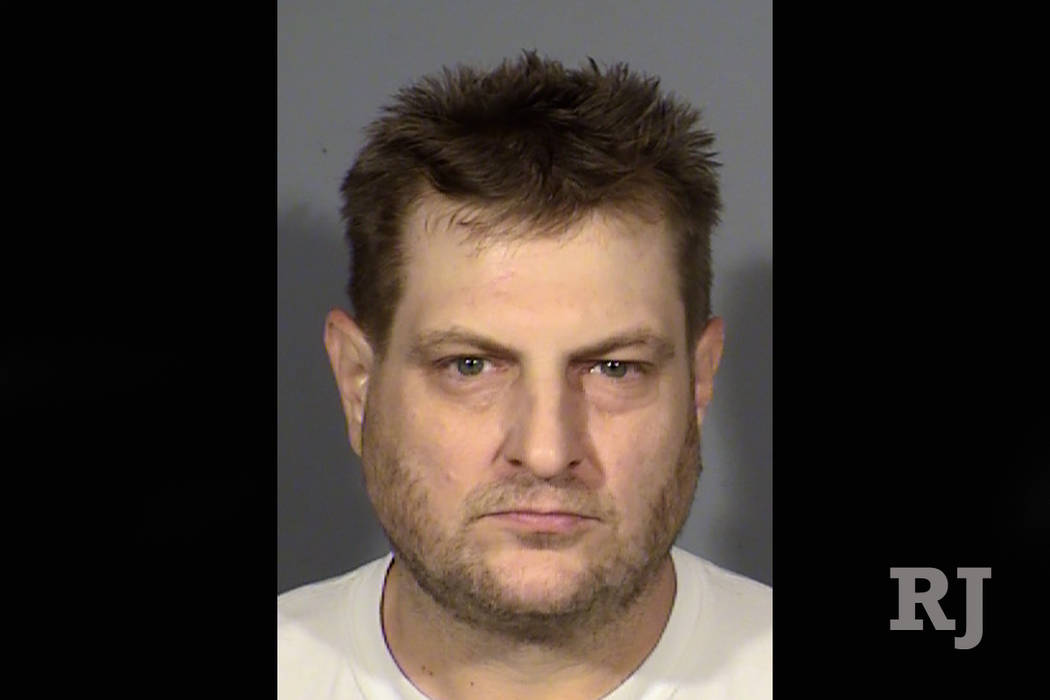 Las Vegas NAACP officials praised law enforcement for its swift action to arrest a suspect this week after threatening messages were left on the branch's voicemail.
"Law enforcement's ability to identify, locate, and arrest this subject and make this a priority will hopefully send a message that this type of terrorism WILL NOT BE TOLERATED in this community," the branch said in a news release Friday.
Bradley Paul Austin, 47, left what the Metropolitan Police Department called five "racially violent" messages on the chapter's voicemail over the course of more than a week, according to a police arrest report.
He told police he was politically motivated to leave several threatening voicemail messages for the Las Vegas NAACP chapter, the arrest report said.
Austin told police his political motivations to leave the messages grew out of "recent assassination threats made toward President Trump." He also told officers he wrote a letter to the NAACP apologizing for offending the organization.
The report said the local chapter's president, Roxann McCoy, was visibly distraught during a Tuesday interview with police.
"Her hands were shaking while I discussed the calls which the NAACP had received," a Metro officer wrote in the report.
Austin was arrested one day later after police matched the number and voice calling the organization to him, the report said.
He previously faced a felony charge of making threats or conveying false information concerning acts of terrorism, but Austin now faces three counts of aggravated stalking, according to court records. The records indicate he posted bond.
The arrest report details numerous racial slurs, as well as references to white supremacy, football player Colin Kaepernick, statues being taken down, the Ku Klux Klan and guns.
The local chapter's office manager told police the organization receives similar calls at times and ignored the first voicemail as a result. Another employee said she didn't feel safe and had recently been keeping the office door locked because of the voicemail messages.
The NAACP release Friday stressed the branch's belief that every citizen has a right to their opinions and beliefs.
"However, we do not believe that anyone has the right to threaten, intimidate, harass, terrorize, victimize or inflict violence upon another person. We will NOT be silenced by fear or intimidation," it read.
The incident serves as "a reminder that there are still many people in the world today that will choose to divide our country rather than unify us," the statement said.
The release also sounded a hopeful note, citing aoutpouring of encouragement and support the branch received in the wake of the incident. "This shows that we are one united community against hatred and racism."
Contact Mike Shoro at mshoro@reviewjournal.com or 702-387-5290. Follow @mike_shoro on Twitter.