Las Vegas pimp's sentence reduced after deal with prosecutors
Updated July 24, 2018 - 4:31 pm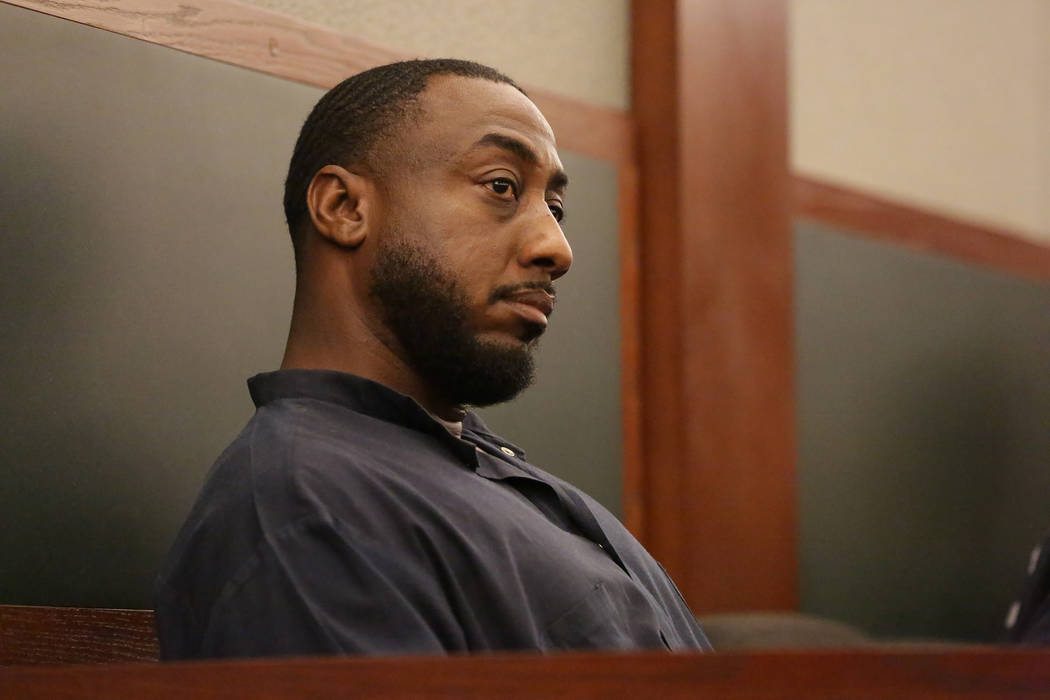 A convicted pimp serving 17 years to life in prison could be eligible for parole in about a year after he was given a new sentence Tuesday.
The sentence for Ocean Fleming, who pleaded guilty to first-degree kidnapping and two counts of assault after cutting a deal with prosecutors this year, was knocked down to seven years and four months to 15 years. His attorney, Janiece Marshall, said the agreement came amid a federal investigation into the Metropolitan Police Department's vice unit.
In a 15-page sentencing memo, Marshall wrote that witnesses had lied about what the defendant had done after they were coerced by police and prosecutors.
"This is a highly unusual case because of what really went on in the prosecution of the case," Marshall told District Judge Michael Villani on Tuesday.
The judge pointed out that there was no proof of false allegations against Fleming, but called the recanted statements and accusations against police "very troubling."
Fleming has served slightly less than seven years of his previous sentence on 22 counts, including kidnapping, pandering, living from the earnings of a prostitute and battery.
Fleming, 41, told the judge that he "lost it" when he noticed a pregnant girlfriend using cocaine.
"I did plead guilty because I know I'm guilty," he said. "I just wanted to accept responsibility for what I did. I don't care about nothing else. Period. That's all."
Since his original sentence was handed down in late 2012, Fleming has accused prosecutors and Las Vegas police detectives of manipulating evidence in his case, claiming the allegations centered around domestic violence and that he was overcharged.
Fleming was arrested in September 2011 after a woman who worked for him tried to escape from him in a southwest Las Vegas neighborhood, and Fleming dragged her away. Prosecutors said Fleming used violence and fear to turn young women into prostitutes.
The original prosecutor on Fleming's case, Elizabeth Mercer, has since married former Metro vice Detective Chris Baughman, who investigated Fleming, according to court records. In the 2012 sentencing hearing, Mercer pointed to Fleming's long criminal history, which includes a federal felony drug conviction.
Special prosecutor Adam Gill, who was later appointed to the case because of Mercer's conflict, said Fleming has shown no remorse for the attacks.
Contact David Ferrara at dferrara@reviewjournal.com or 702-380-1039. Follow @randompoker on Twitter.