Las Vegas police arrest 2 women in deaths of 2 dogs
Updated June 23, 2020 - 4:30 pm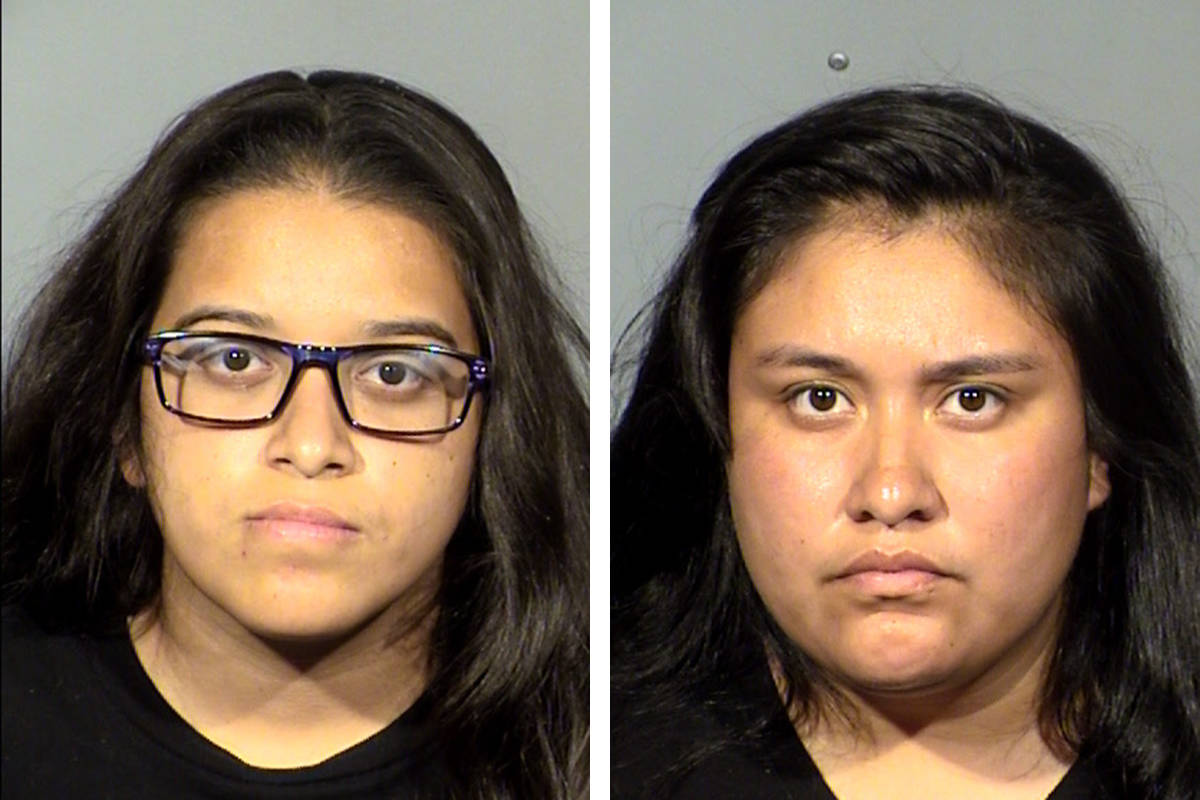 Las Vegas police accused two women of intentionally leaving two 8-month-old dogs to die in locked kennels without sufficient food and water for nearly 20 days, according to an arrest report.
On Friday, neighbors called police to check on the apartment of Esmeralda Martinez and Blanca Perez on the 4300 block of Terrace Hills Road, near Lindell and Flamingo roads. The neighbors had not seen the two women in two to three weeks, had stopped hearing their dogs bark, and had begun noticing a "foul smell" coming from the apartment, according to the arrest report.
Police who arrived at the apartment also noticed the "rotting smell" and saw numerous flies on the back sliding glass door, the report said. A property manager let police into the apartment, where all the lights were turned off except for in the master bedroom.
In the master bedroom were two large kennels with towels draped over them, according to the report. Inside the locked cages, which were lined with feces and urine, were the bodies of the women's two pitbull-type dogs.
Martinez, 22, and Perez, 21, returned to the apartment on Saturday, when detectives detained them. Martinez told police that she and Perez left their dogs, named Ace and Athena, on June 1 to drive her sister to Florida.
At first, Martinez told police that she and Perez arranged for a family friend who was a juvenile to take care of the dogs, according to the arrest report, but she later "admitted she never made arrangements for anyone to care for Ace and Athena."
She told detectives she left the dogs in the cages because they had "ruined things in their apartment before." She said she left the dogs with large bowls of water and food, as well as a "pee pad."
Martinez said she had planned to be gone for three days, but their return trip kept getting delayed.
"Esmeralda stated even though she knew her dogs were home in a kennel and unable to get out, she made no arrangements and did nothing to resolve the concern," an officer wrote in the report. "Esmeralda stated she understood the dogs would likely run out of food and water but did not want to think or know about the dog's condition as time went on."
When asked why she didn't ask family members or friends in Las Vegas to check on the dogs, Martinez said "she did not have a valid reason why" and that "she did not want to bother them," according to the report.
When Perez was interviewed by detectives, she also stated that she and Martinez made arrangements with a juvenile family friend to watch the dogs. She did not identify the family friend and "would not answer specific questions," the report said.
"Starvation and dehydration causes tormenting weakness, agonizing muscle spasms, the ultimate cannibalism as the body devours itself to stay alive," an officer wrote in the report. "The pain Ace and Athena experienced is tremendous, often times greater than inflicted violence, because their suffering was so prolonged."
Martinez and Perez face two felony counts each of willfully or maliciously killing an animal, court records show.
They remained in the Clark County Detention Center on Tuesday without bail, according to court and jail records. They are due to appear in court on Friday.
Contact Katelyn Newberg at knewberg@reviewjournal.com or 702-383-0240. Follow @k_newberg on Twitter.