Las Vegas woman's child found safe in Tennessee
Updated December 5, 2018 - 7:09 pm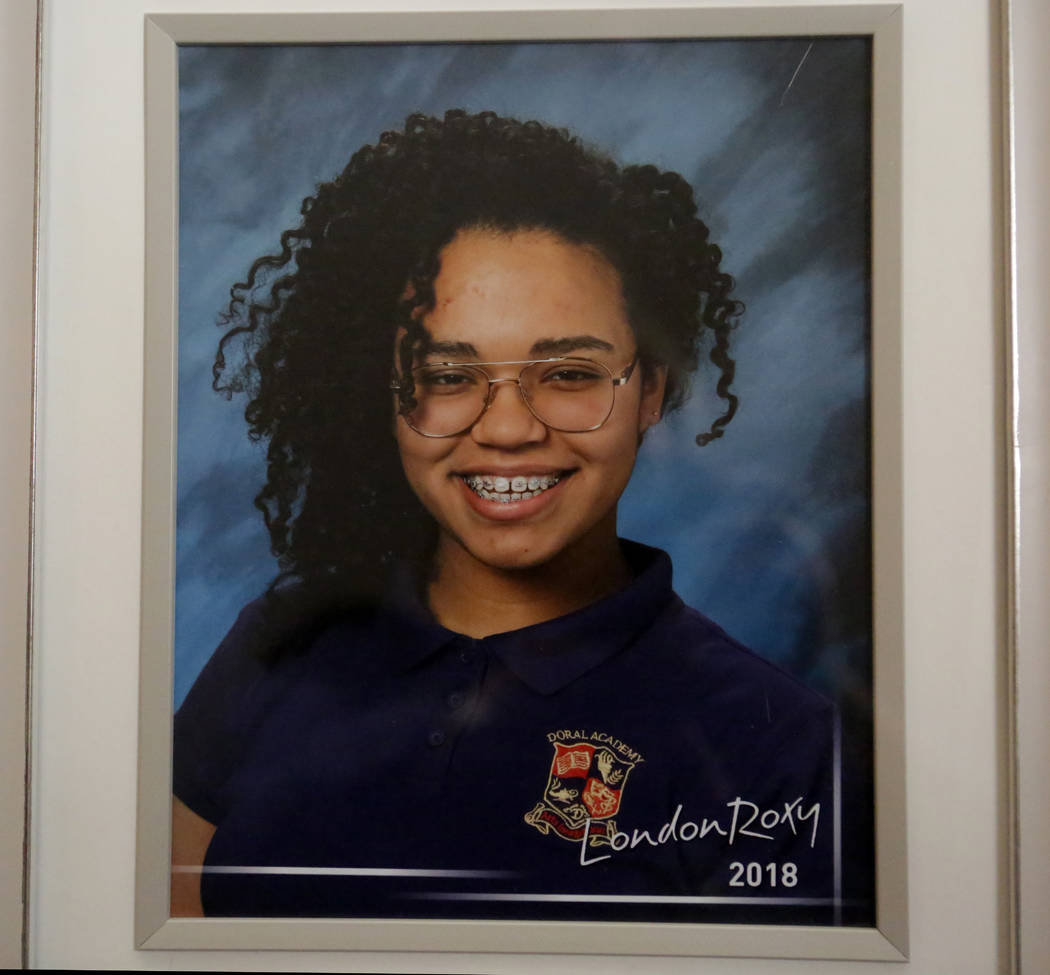 A Las Vegas woman's frantic weekslong search for her daughter ended Monday, nearly 2,000 miles from home.
"(It was) like I could take a deep breath," Mary "Murphy" Rasmussen said through tears Monday, shortly after learning her daughter was found safe in Knoxville, Tennessee.
Twelve-year-old London's disappearance was the product of a contentious custody case with Rasmussen's ex-partner, Julie Hammer, that has gnawed away the past six years.
During an Oct. 23 hearing, Family Court Judge Mathew Harter temporarily awarded Rasmussen sole physical custody and issued a pick-up order for London and a warrant for Hammer, who did not appear in court.
When Henderson police went to Hammer's home, neither Hammer nor London was there, authorities said.
Then came Rasmussen's sleepless nights. The weight loss and high blood pressure. The tightness in her chest.
The panic.
As weeks passed, she persistently contacted law enforcement officials, searching for a path to her child. Authorities obtained a felony warrant for Hammer's arrest to take the manhunt across state lines.
A criminal complaint filed Nov. 20 in Henderson Justice Court charges Hammer with detention, concealment or removal of a child.
Meanwhile, the only advice authorities had for Rasmussen was to be patient, she said.
"It's a hell that I don't think that you could ever put words around," Rasmussen said last week from her western valley home.
In the years leading up to London's disappearance, the custody battle took strange turns as court filings piled up. In one instance this summer, Hammer and London's biological father took London to Pahrump to get her name changed, which resulted in District Court Judge Robert Lane lambasting Hammer for abusing the judicial system.
"This case just boggles my mind in many ways," Harter said during the Oct. 23 hearing.
Rasmussen said Hammer's sister lives in Tennessee, where police found London and arrested Hammer.
The circumstances of the arrest were not immediately clear. A spokesman for the Knoxville Police Department said the arrest was handled by the Knox County Sheriff's Office. Repeated attempts to reach the sheriff's office this week were unsuccessful.
Henderson Lt. Kirk Moore said London is being held in protective custody in Tennessee until Rasmussen can get her. Records show Hammer was booked at the Knox County Jail on Monday and is awaiting extradition to Nevada.
"It's bittersweet," Rasmussen said. "My whole thing is it never had to get like this."
Contact Blake Apgar at bapgar@reviewjournal.com or 702-387-5298. Follow @blakeapgar on Twitter.