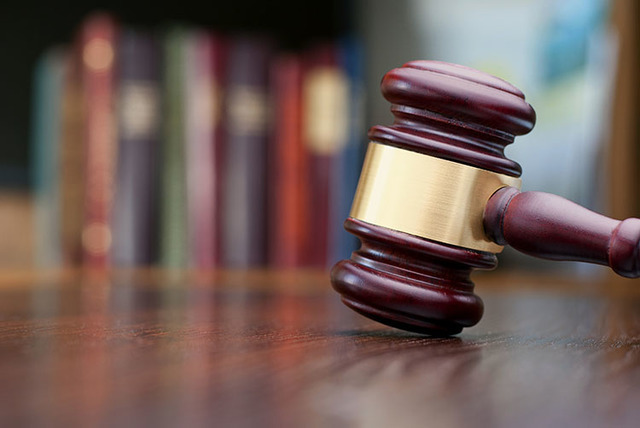 A Laughlin man was sentenced Tuesday to 366 days in federal prison for stealing the Social Security benefits of his dead mother for more than 24 years.
Lafayette George Baida II, 71, also was ordered to pay $281,135 in restitution.
"Our office works regularly with investigators for federal benefit programs to ensure that persons who unlawfully claim or steal Social Security, VA (Veterans Affairs) or other benefits are prosecuted," Nevada U.S. Attorney Daniel Bogden said. "These benefit thieves cheat and steal from all Americans, and deserve to be punished."
Baida, who pleaded guilty in December to one count of theft of government funds, is free on bond. He is to surrender to federal prison authorities on Oct. 10.
He did not notify the U.S. Social Security Administration of his mother's death in March 1989 and instead continued to cash her retirement checks until September 2013, Bogden said.
The case was investigated by the Social Security Administration's office of inspector general and prosecuted by Assistant U.S. Attorney Kathryn Newman.
Contact Jeff German at jgerman@reviewjournal.com or 702-380-8135. Find @JGermanRJ on Twitter.