Legal error lets Las Vegas robber strike again, authorities say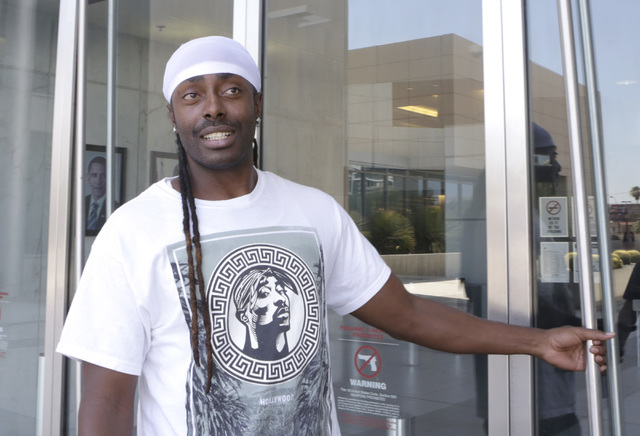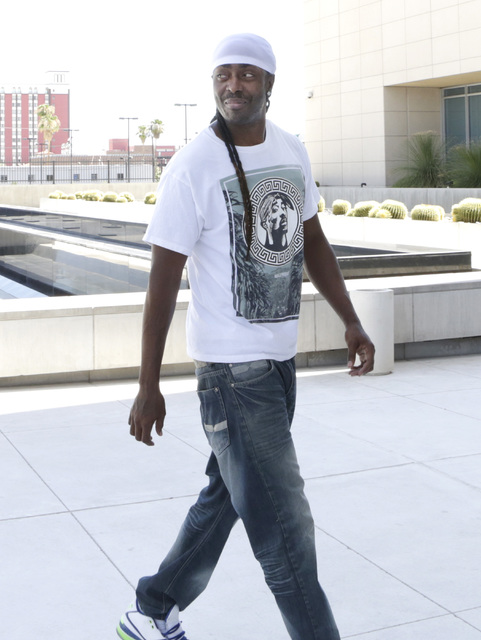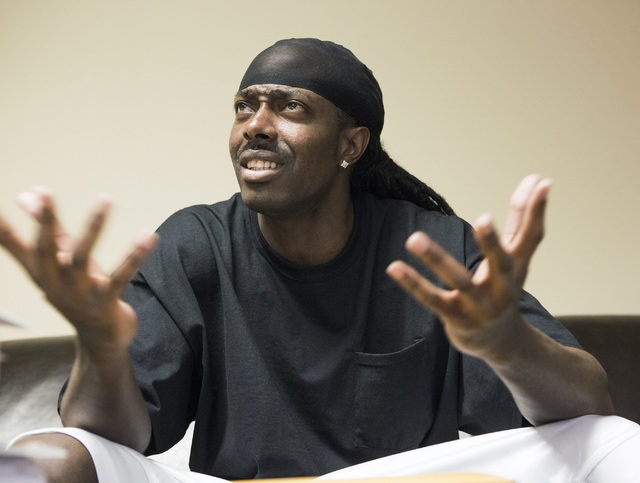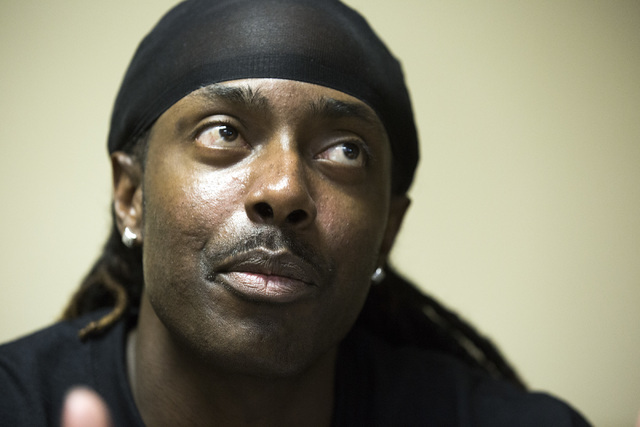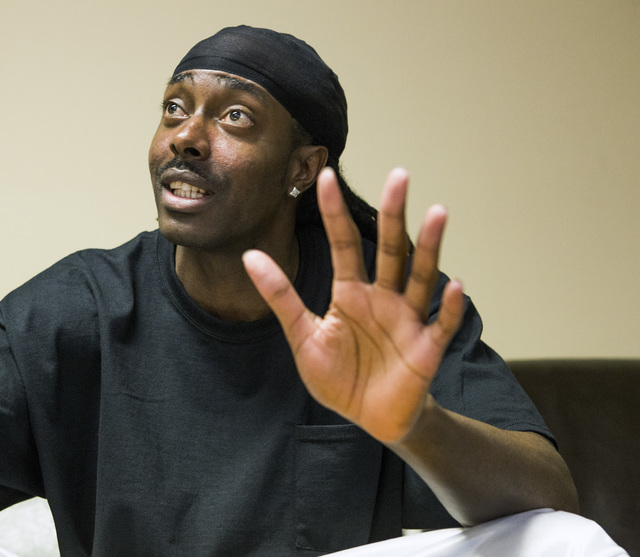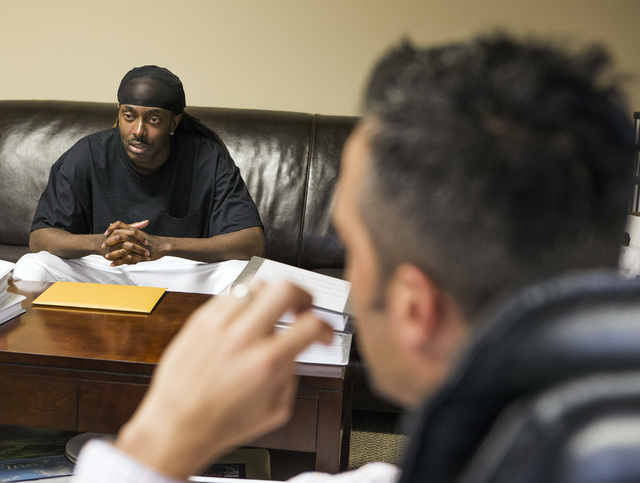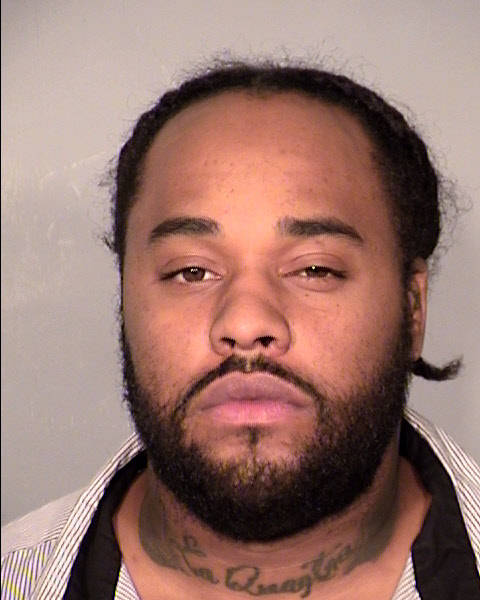 More than a year ago, prosecution mistakes allowed Brian Wright to beat charges of robbing three jewelry stores and walk out of court a free man.
The 32-year-old felon, articulate and brash, did not take advantage of his good fortune and blend into society. Instead, he taunted his federal prosecutors on YouTube and in a newspaper interview.
Then, he did the unimaginable. He went back to the scene of one of the jewelry store heists in January and robbed it again, prosecutors said in court documents.
Two months ago, prosecutors quietly obtained an indictment against Wright and two other men in the Jan. 3 armed robbery of Jared The Galleria of Jewelry on Rainbow Boulevard near Lake Mead Boulevard.
Today, he is back in custody facing an October trial and an uphill battle to regain his freedom.
Prosecutors said they intend to file still more charges against him for another robbery that occurred after a judge released him last year on court supervision.
More than $1.1 million in merchandise was stolen from Jared's and two other jewelry stores in a 2014 robbery spree prosecutors had tied to Wright. Jared's alone lost $319,322 in jewelry in 2014 and another $891,493 in the January robbery.
"The people at Jared's Galleria should be really angry at the government for blowing its case against Brian Wright last year," said veteran defense lawyer Lisa Rasmussen, who represents one of Wright's co-defendants in the 2014 robberies. "This is a horrible consequence."
A Jared's corporate spokesman declined to comment.
The co-defendant, Philbert Cole, was sentenced in October to more than nine years in prison despite cooperating with prosecutors and providing statements alleging that Wright was the mastermind of the 2014 robberies.
Senior U.S. District Judge Kent Dawson was bound by sentencing guidelines to hand out the stiff prison term because weapons were used in the crimes.
Wright's method of operation in 2014 was to recruit gunmen and getaway drivers to carry out the robberies. He usually would be in the area and would collect the stolen goods, prosecutors alleged.
Cole's mother, Donna Cole, said Wright took advantage of her son's mental disorders to lure him into being a gunman.
"It's very disturbing to me that he returned to the community and continued to prey on its vulnerable members," said Cole, who is a university professor.
Dawson predicted from the bench during Philbert Cole's sentencing that Wright's freedom would be short-lived.
"Mr. Wright appears to be a narcissist who has no conscience whatsoever, and Mr. Wright will not be long in getting in trouble again," Dawson said.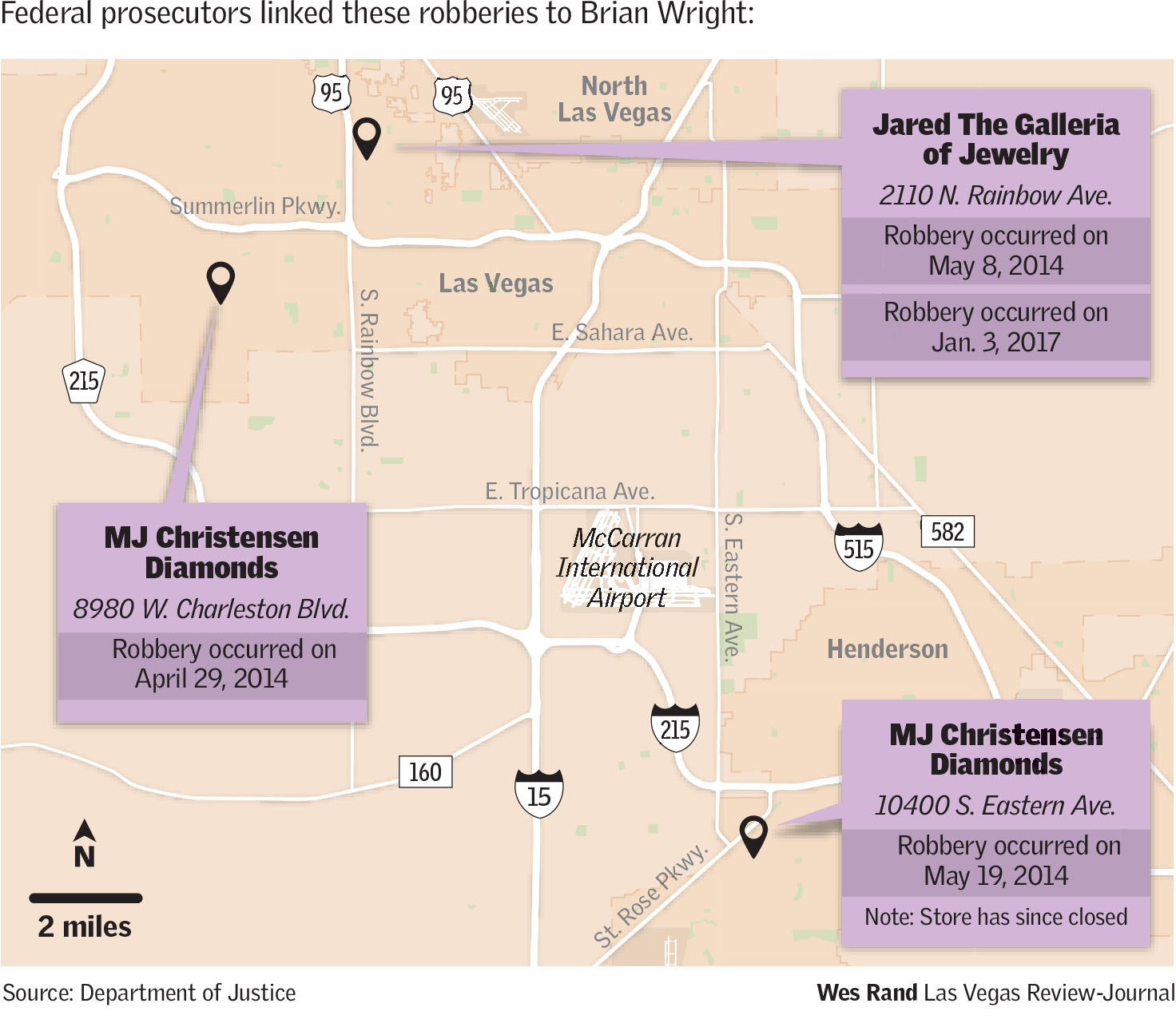 Prosecutors fumbled
Wright could have faced about 100 years in prison had he been convicted in the 2014 robberies, but the case never got that far.
On the first day of his trial in April 2016, U.S. District Judge Andrew Gordon chastised prosecutors for not sharing their lists of witnesses and exhibits with Wright until that morning. They had planned to call 30 people to testify against Wright, who was defending himself.
To even the score, the judge cut the length of the trial from five days to one, forcing prosecutors to dramatically pare down their list of witnesses.
Rather than face the prospect of losing the case in court, prosecutors struck a generous deal with Wright, allowing him to plead guilty to a gun possession charge in return for dismissal of the more serious robbery counts. He was set free in May 2016 after he accepted the deal.
With most of the jewelry still missing, Wright reveled in his victory and boasted about his innocence in a YouTube video.
In an interview with the Las Vegas Review-Journal at the time, he described his release as a "wake-up call" for prosecutors.
"A lot of what the government was doing wasn't proper conduct," he told the newspaper. "This is what made me want to fight. I just stood my ground."
The case became a public embarrassment to the U.S. attorney's office and led to an internal review and removal of the two prosecutors assigned to it.
At sentencing, Gordon followed the plea agreement and gave Wright credit for the 21 months he had spent behind bars after his arrest. To Wright's surprise, however, the judge added three years of supervised release to the sentence, and he urged him to straighten out his life.
But court documents indicate that Wright did not take the judge's advice.
In trouble again
He was arrested in February for violating the terms of his supervised release. When authorities tried to take him into custody, he backed his BMW into a police car as part of an effort to escape, records show.
About the same time, the FBI filed a criminal complaint providing details about the Jan. 3 Jared's robbery. Four people, including felons Deandre Nakita Brown and Aquail Jamar Harris, were arrested. Wright was not charged.
The complaint said Brown, 34, and Harris, 31, entered Jared's about 11:26 a.m. with guns drawn. They disarmed a security guard and ordered the guard, employees and customers to the floor. Two women were waiting outside in a car that sped away with Brown and Harris carrying trash bags filled with the stolen goods, the complaint alleged.
A video surveillance tape shows two men wearing dark hoodies waving and pointing guns inside the store, as an employee hurriedly shoves jewelry from glass cases into the trash bags for the robbers.
By May, prosecutors had accumulated enough evidence to indict Wright in the robbery.
Earlier this month, Assistant U.S. Attorney Lisa Cartier-Giroux filed court papers alleging Wright planned the heist with Brown and Harris and provided them with the weapons and trash bags. She also said he drove his co-defendants to a parking lot near the jewelry store before the robbery.
As prosecutors build their case against Wright, they are considering possible plea deals for Brown and Harris, court records show.
Wright continues to maintain that he is a victim of government overreaching. In a recent affidavit, he said he is being "harassed" by prosecutors pursuing a case that lacks evidence.
He contended in a letter to the Review-Journal on Friday that he has proof of government misconduct, including an effort to manufacture evidence against him.
His lawyer, William Gamage, questioned the motives of prosecutors.
"They had a government task force spend an inordinate amount of time on a defendant accused of violating his supervised release, which indicates the government has some other agenda here," Gamage told the Review-Journal. "We hope it is not retaliation."
Contact Jeff German at jgerman@reviewjournal.com or 702-380-4564. Follow @JGermanRJ on Twitter.