Male student arrested at North Las Vegas school for loaded gun
Updated September 5, 2018 - 4:57 pm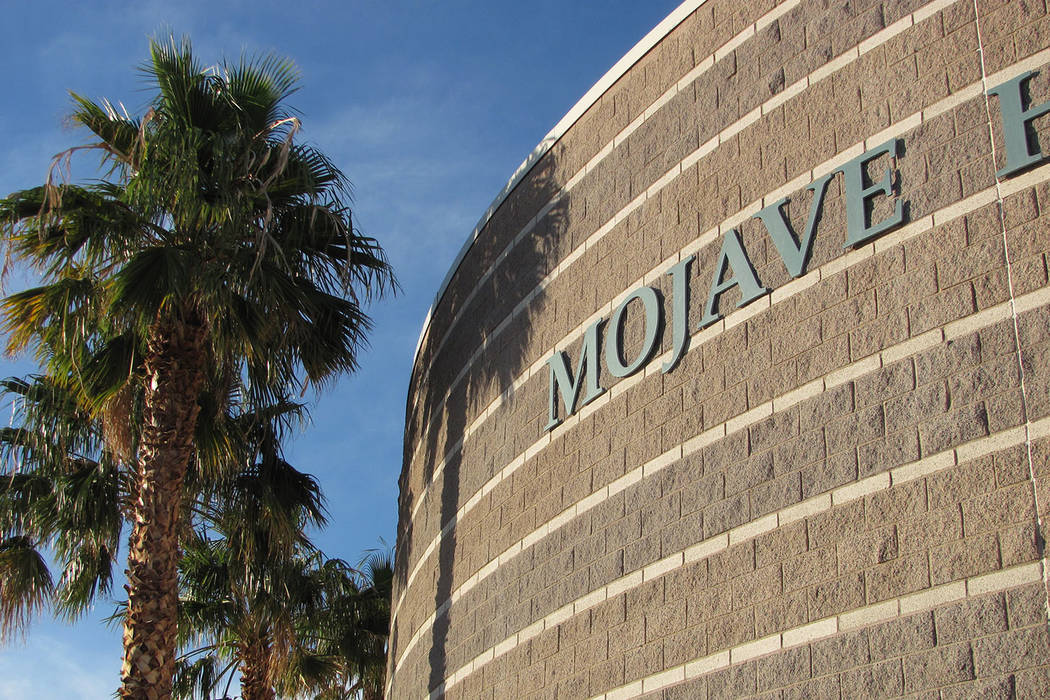 A 15-year-old male student at Mojave High School in North Las Vegas was arrested after school Wednesday with a loaded .40-caliber handgun.
Clark County School District police received a tip from an adult and the gun was then found on the student, district police Capt. Roberto Morales said. The gun was loaded, but the preliminary investigation found no indication that the student had threatened to use it, Morales said.
At a minimum, the student will face charges of possession of a firearm on school property and expulsion, as required by Nevada law.
The incident happened near the football field, shortly after school let out, Principal Greg Cole wrote in a letter home to parents. The student hadn't been in school that day and a staff member who noticed his presence on campus alerted school police, it said.
This is the fourth gun confiscated on a Clark County school campus since school started Aug. 13. A loaded gun was confiscated on the first day of school at Green Valley High School; a student at Centennial High School was arrested in possession of a loaded gun on Aug. 22; and a student was arrested with a gun at Sierra Vista High School on Aug. 28.
During the 2017-18 school year, 18 guns were confiscated at Clark County schools. School police said last year that students gain access to guns in a variety of ways, including taking them from their parents or buying them online or on the streets.
Contact Meghin Delaney at 702-383-0281 or mdelaney@reviewjournal.com. Follow @MeghinDelaney on Twitter.