Man arrested after livestreaming bomb threats, Las Vegas police say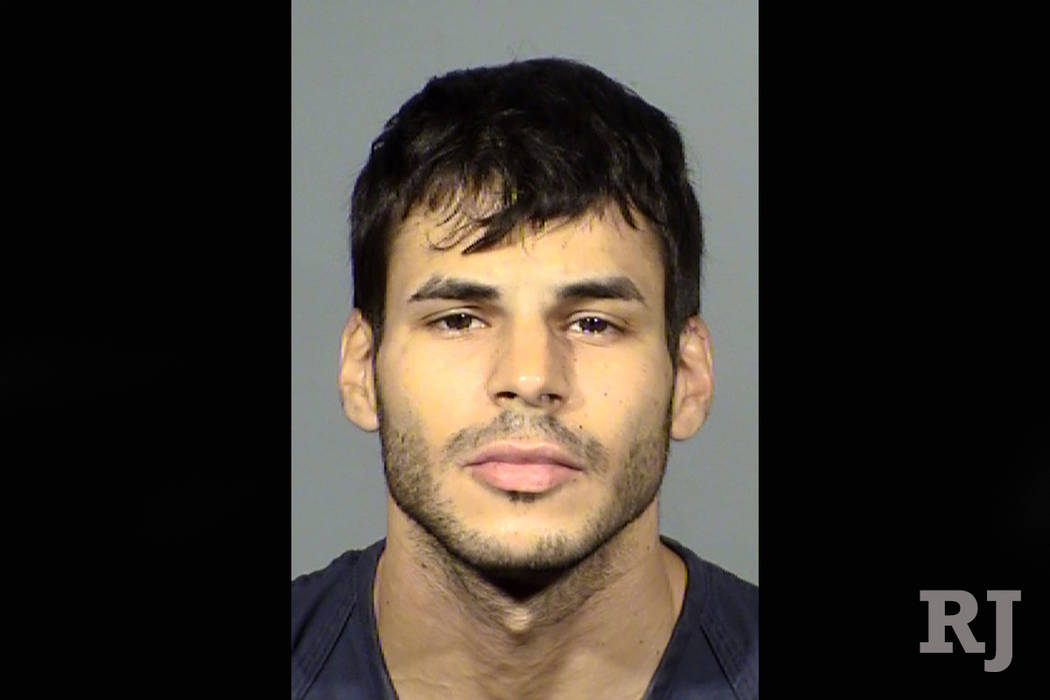 A man was arrested after posting a Facebook Live video in which he appeared to threaten to bomb a business owned by his former employer, a Las Vegas police report shows.
Metropolitan Police Department said the video shows Clinton Wayne Warrington, 26, threatening to detonate improvised explosive devices in the lobbies at two valley auto shops.
Warrington was booked Thursday into Clark County Detention Center on counts of making terrorism and bomb threats and possession of explosive device parts with intent to make an explosive device. His bail was set at $50,000.
"Warrington's verbiage, tone and demeanor exhibited during his online video threat indicated to LVMPD officers that he was committed to building this device or devices," counterterrorism detectives wrote.
An arrest report states that Warrington described in detail how he planned to make the bombs and throw them into the businesses. Employees at the various businesses heard the threats and were afraid to be at work, the report said.
The report said he also showed various bomb components on camera.
Police said Warrington also texted his former boss that he had "terrorist buddies."
A livestream posted on Warrington's apparent Facebook account Wednesday appears to show him arguing with police and lambasting the business practices of his former employer shortly before his arrest.
He was scheduled to appear in court on Monday.
Contact Mike Shoro at mshoro@reviewjournal.com. Follow @mike_shoro on Twitter.