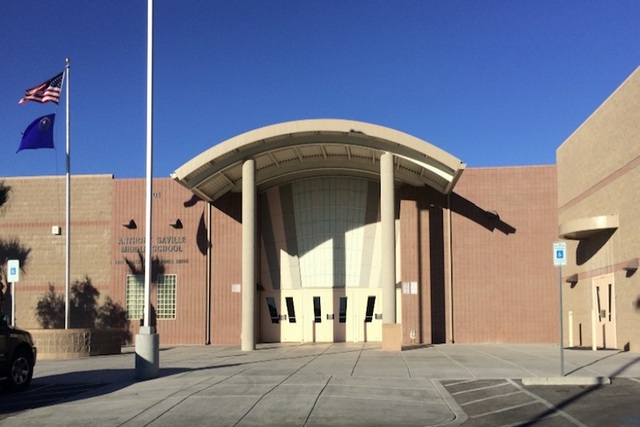 Las Vegas police are investigating after a man reportedly tried to lure a student into his car Monday morning near a northwest valley school.
The Saville Middle School student reported a white male in his 60s and driving a red, four-door car tried lure him about 8:30 a.m., near Torrey Pines and Horse drives, Metropolitan Police Department spokesman Larry Hadfield said. The incident was called into police about 8:45 a.m.
The student was able to run to safety, Principal Sean Davis wrote in a letter to parents.
Police and the school reminded parents and students to walk in groups and never take rides from strangers.
Contact Meghin Delaney at 702-383-0281 or mdelaney@reviewjournal.com. Follow @MeghinDelaney on Twitter.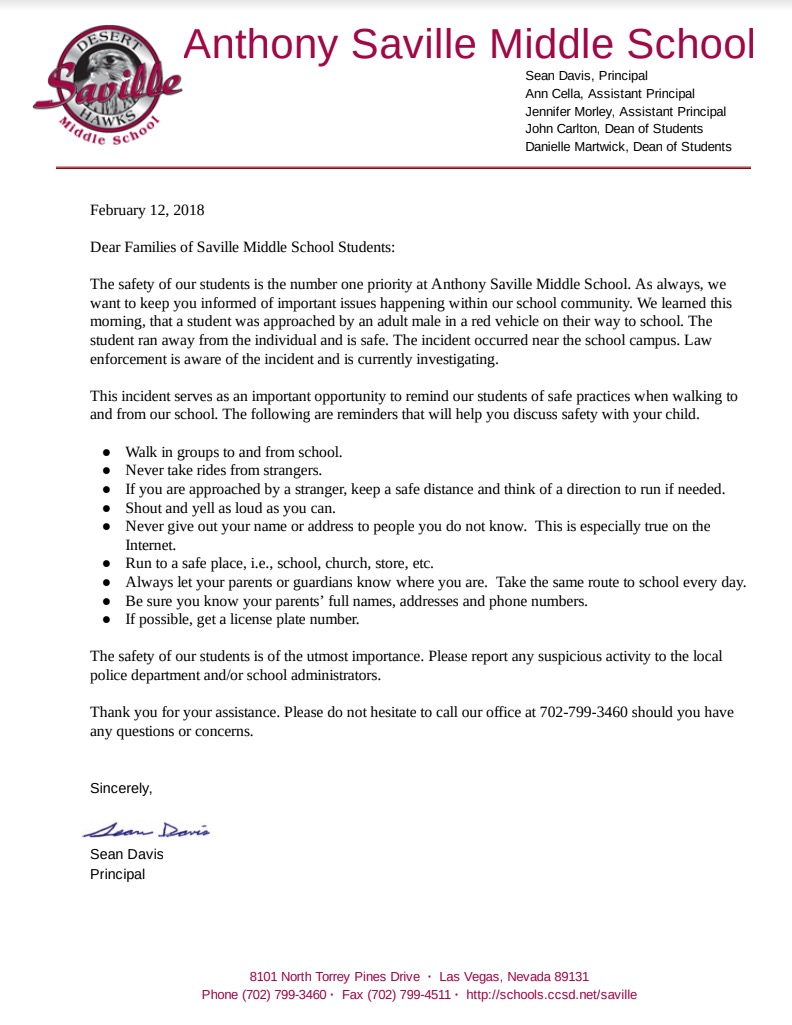 Tips from the school
— Walk in groups to and from school.
— Never take rides from strangers.
— If approached by a stranger, keep a safe distance and think of a direction to run if needed.
— Shout and yell as loud as you can.
— Never give out your name or address to people you do not know. This is especially true on the internet.
— Run to a safe place, such as a school, church or store.
— Always let parents or guardians know where you are. Take the same route to school every day.
— Know your parents' full names, addresses and phone numbers.
— If possible, get a license plate number.