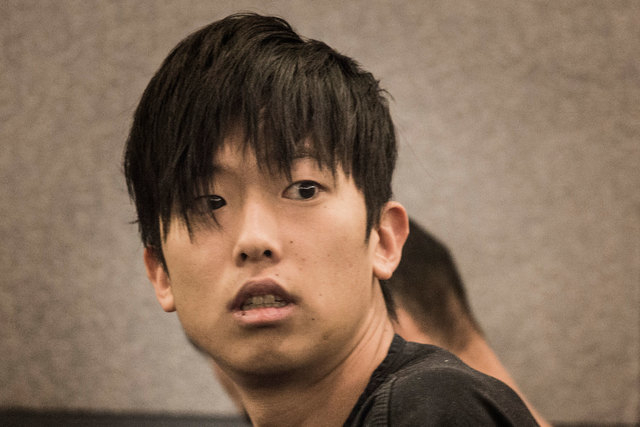 A 23-year-old man was sentenced to 12 to 30 years in prison Monday in a drunken driving crash that left two teenagers dead.
Prosecutors said the March 2015 crash that left Kamesha J'Nyah Gilmore, 17, and Gabriell Rene Thomas, 18, dead occurred while Seong Mo Lee was driving drunk for the second time in under a year.
The Las Vegas teens were killed after Lee's Mercedes Benz E350 slammed into their 2014 Nissan Versa at the intersection of Boulder Highway and Russell Road.
Lee pleaded guilty in February to two counts of felony DUI resulting in death.
In July 2014, Lee was arrested by Nevada Highway Patrol on charges of DUI, drinking while driving, unlawful open container in a vehicle, unlawful use of a cellphone while driving and possession of drug paraphernalia, according to an arrest report.
In the fatal 2015 crash, prosecutor Brian Rutledge said, Lee was driving south on Boulder Highway around 1:30 a.m. March 5 at more than 115 mph while the car the teens were in was making a U-turn.
Traveling at 117 mph at the time of impact, the Mercedes hit the right side of the Versa, which rolled onto its roof, police said.
Rutledge said Lee's blood alcohol level was 0.169 percent, more than twice the legal limit.
Lee admitted to police that he stopped at two bars hours before the collision, and said he drank at least six beers.
Contact David Ferrara at dferrara@reviewjournal.com or 702-380-1039. Find @randompoker on Twitter.
RELATED
Man pleads guilty in DUI crash that killed 2 teens in March
Judge revokes bail for man accused in deadly DUI crash
Man arrested, booked with felony DUI in fatal crash