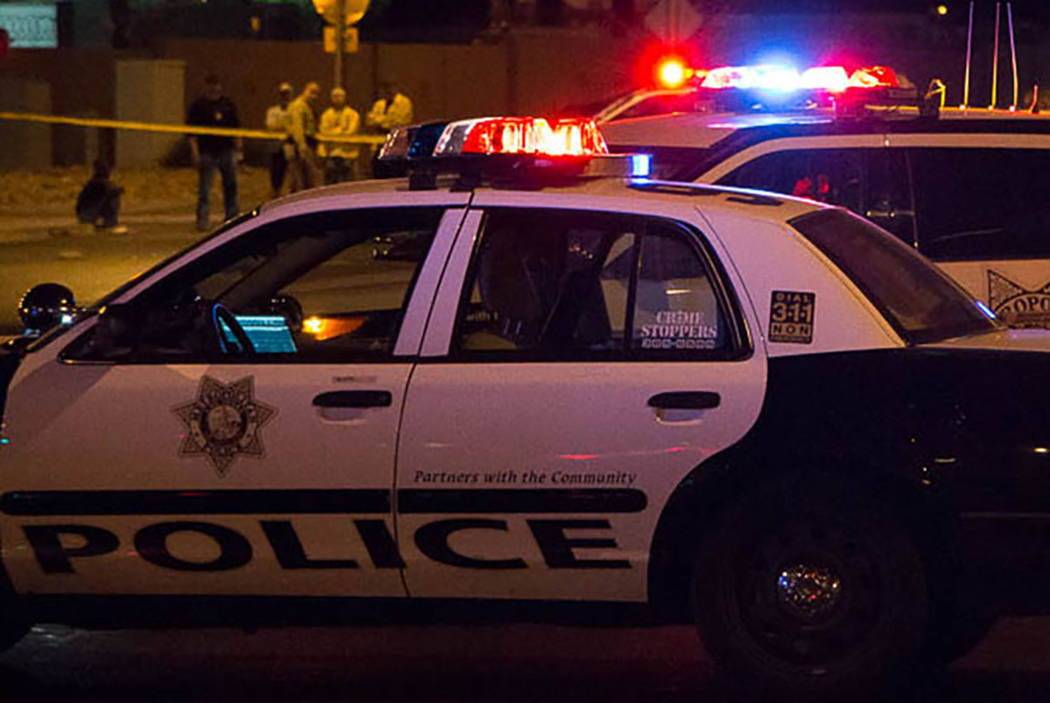 One man was hospitalized Wednesday morning after the tent he was sleeping in was struck by a stolen Porsche.
Metropolitan Police Lt. David Gordon said a 23-year-old man driving the stolen Porsche SUV lost control just before 4:30 a.m. while traveling north on Veterans Memorial Drive near Sycamore Lane.
The vehicle struck a curb before crashing into the 48-year-old man's tent, which was partially in the roadway, Gordon said.
The man in the tent was hospitalized with survivable injuries. The driver, later identified as Ivan A. Manzo, was arrested on suspicion of car theft, but police do not believe the man was impaired.
Contact Max Michor at mmichor@reviewjournal.com. Follow @MaxMichor on Twitter.
Sycamore Lane and Veterans Memorial Drive, las vegas, nv