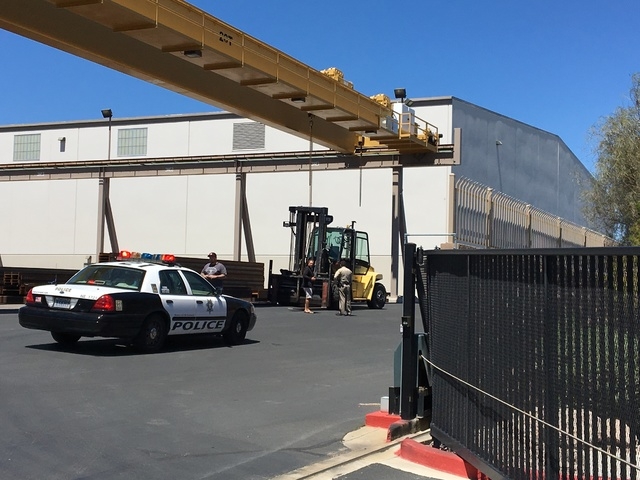 A man is in custody after he stole a forklift and severely damaged property Saturday morning, according to Las Vegas police.
Police responded to a call that came in at 9:40 a.m. that a man had stolen a forklift from PDM Steel Services Center 4475 Alto Ave near North Lamb Boulevard.
Police believe the man was on the property at least an hour before police arrived as he caused severe damage inside the warehouse, Goodwin said.
The man "broke everything breakable," Goodwin said, including breaking glass.
Police believe the man may be a current or former employee of the business.
The man stealing the forklift "was just the end of it," Goodwin said.
The man refused to leave the forklift for about 30 minutes and he started driving toward police, Goodwin said.
SWAT was called but never responded as police were able to apprehend the man, Goodwin said.
The cost in damages is estimated between $75,000 to $100,000, Goodwin said.
Contact Jessica Terrones at jterrones@reviewjournal.com and 702-383-0391. Follow @JessATerrones on Twitter.