Metro police receive $500K grant for counter-terrorism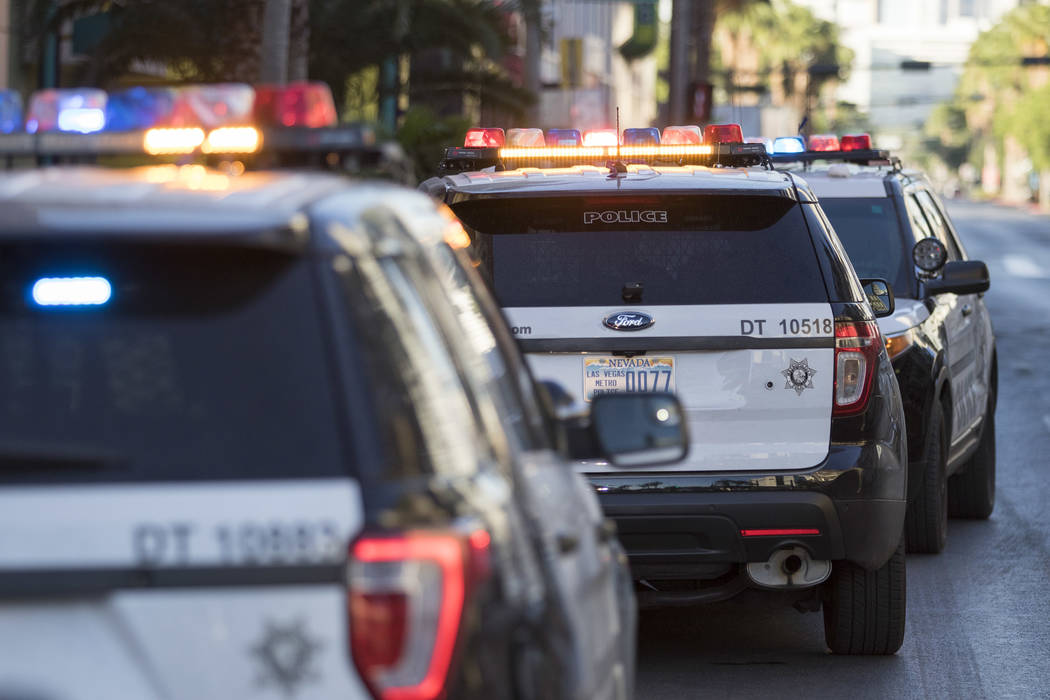 The Las Vegas Metropolitan Police Department has been awarded a $500,000 grant to fight terrorist recruitment and radicalization, U.S. Rep. Dina Titus announced Friday.
The grant is one of 26 that total $10 million from the Department of Homeland Security's Countering Violent Extremism program, which gives money to local law enforcement, state and local government agencies, universities and nonprofit organizations.
"This grant will provide Las Vegas Metropolitan Police Department with resources to work directly with the community to counter threats, stifle terrorist recruitment efforts, and help ensure that residents and visitors are protected," Titus said in a press release.
News of the grant comes one month after the Islamic State posted a propaganda video featuring footage of the Las Vegas Strip, while calling for lone-wolf terrorist attacks.
Homeland Security received over 200 applications from 40 states for the grants, which became the first of their kind in the United States after Congress appropriated money to counter violent extremism in December 2015.
Contact Briana Erickson at 702.387.5244 or berickson@reviewjournal.com. Follow @brianarerick on Twitter.