Mom arrested after baby found alone in car at Las Vegas store
September 2, 2017 - 5:46 pm
Updated September 2, 2017 - 9:05 pm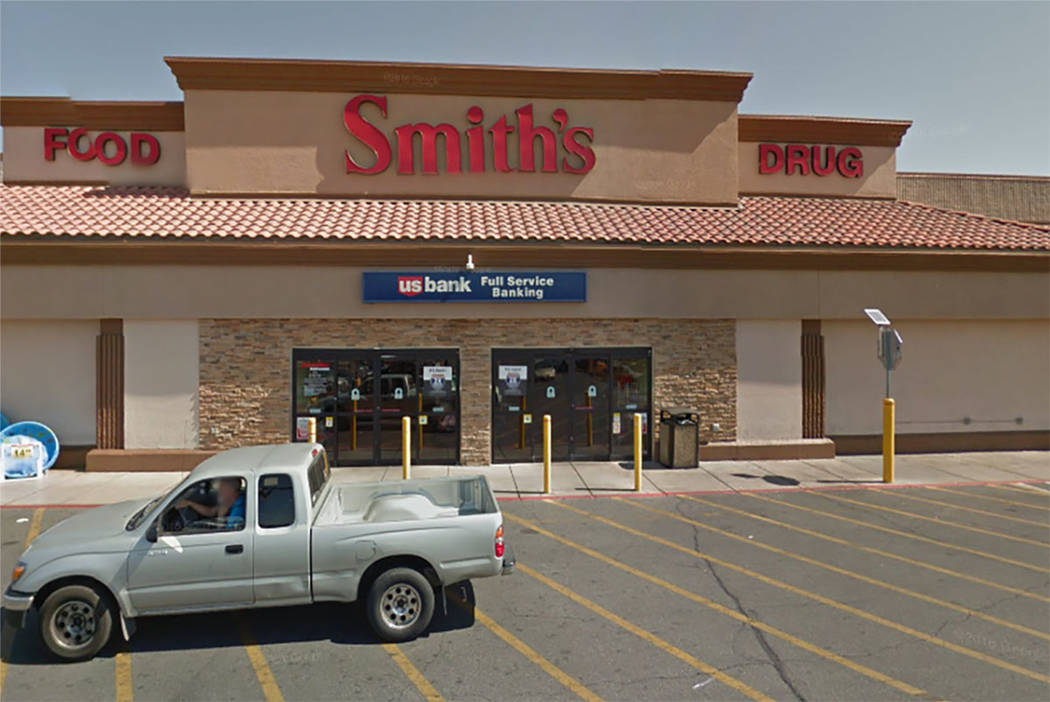 A mother was arrested after her baby was seen crying alone inside a vehicle Saturday in a central Las Vegas grocery store parking lot, police said.
Officers responded at 3:45 p.m. to the Smith's at 6130 W. Tropicana Ave., Metropolitan Police Department Lt. Brian Cole said. The person who spotted the baby opened the vehicle door; police arrived and took the baby out.
The vehicle had a window cracked open but no air conditioning on, Cole said.
"The baby appears to be in good health," he said.
At the time police were called, the temperature was about 106 degrees, 1 degree off Saturday's high of 107, the National Weather Service said.
The mother was inside the store. Metro arrested her on suspicion of felony child abuse or neglect, Cole said. The father came to the scene and took custody of the child, he said.
The Nevada Division of Child and Family Services was notified, Cole said.
Not this year's first case
The Centers for Disease Control and Prevention warns that children should never be left in cars, even if a window is cracked open. Cars can quickly heat up to dangerous temperatures.
Saturday's incident was not the first this year.
On July 15, a 3-year-old boy died after he was left in a parked car for at least an hour in triple-digit temperatures. Chase Lee, of Fillmore, Utah, was found in a sedan near the Grandview time-share property at 9940 Las Vegas Boulevard South.
The sedan's windows were up, and the boy was in a car seat. He was pronounced dead at St. Rose Dominican Hospital, Siena campus. "Unfortunately by the time they (the boy's family) figured out what had happened, too much time had already elapsed," said Lt. Roger Price, of Metro's special victims unit.
Last month, 34-year-old Raashid Yahya was arrested after a Metro officer found a baby in a car parked outside a marijuana dispensary.
A patrol officer responded to the Jardin Premium Cannabis Dispensary on East Desert Inn Road on Aug. 8. The patrolman said he saw a baby in the back seat of a running car and checked to ensure it was OK, according to an arrest report. Yahya came out a few minutes later.
Yahya told the officer he stopped there because he urgently had to go to the bathroom, the report shows. But a front desk employee told police Yahya was checked in to shop and did not use the restroom.
He faces charges of child abuse or neglect and leaving a child unattended in a car.
Contact Mike Shoro at mshoro@reviewjournal.com or 702-387-5290. Follow @mike_shoro on Twitter.
Safety tips
Children should never be left in cars, even if a window is cracked open, according to The Centers for Disease Control and Prevention. Cars can quickly heat up to dangerous temperatures.
— To remind yourself that a child is in the car, keep a stuffed animal in the car seat. When the child is buckled in, place the stuffed animal in the front seat with the driver.
— When leaving the car, check to make sure everyone is out of the car and do not overlook children who have fallen asleep in the car.
— Wear lightweight, light-colored, loose-fitting clothing; stay in an air-conditioned place as much as possible; and stay hydrated.