Murder, fraud, hacking: These are the FBI's most wanted in Nevada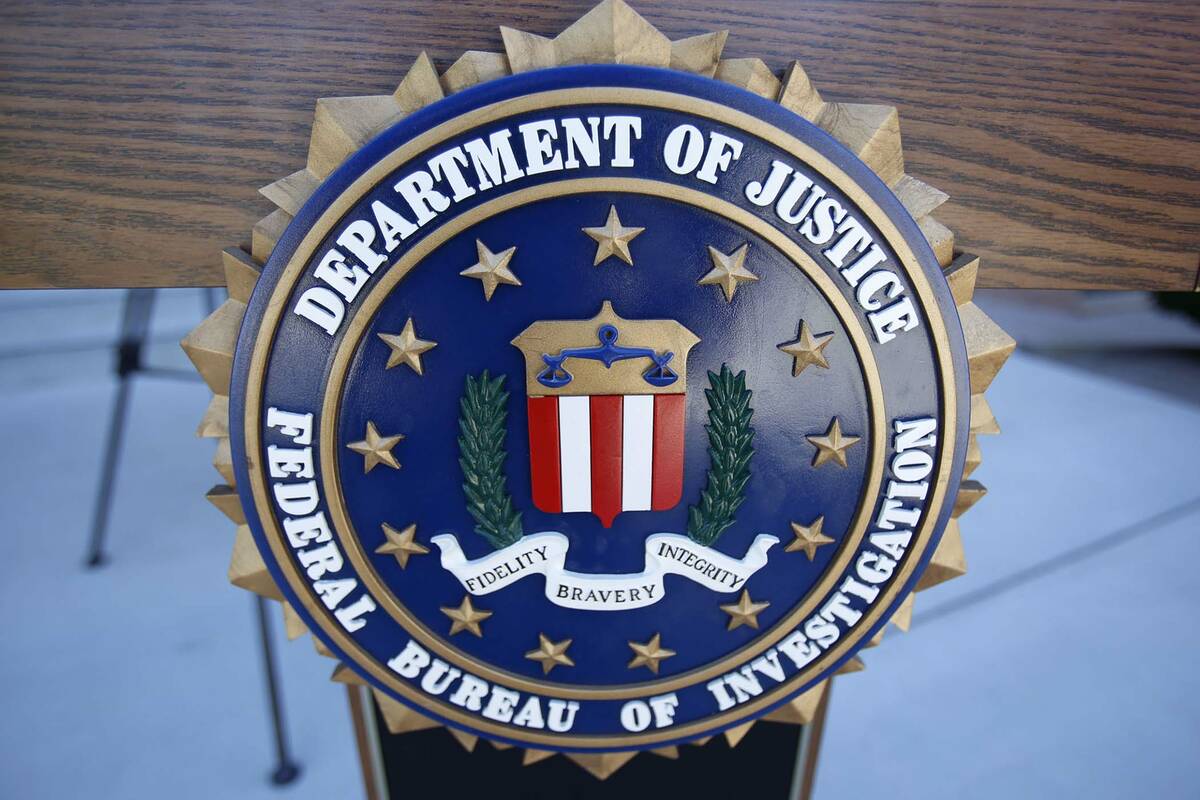 Murder. Fraud. Hacking.
These are just some of crimes alleged to have been committed by suspects on the Federal Bureau of Investigation's most wanted list in Nevada.
The FBI began publishing its list of the most wanted fugitives in 1950 after a reporter asked the agency for a list of the "toughest guys" it was trying to apprehend, according to the FBI's website.
The agency continues to publish and update its list of the 10 most wanted fugitives to this day. But the agency also maintains a list of fugitives wanted for crimes ranging from white collar crime to human trafficking.
These are fugitives who have a connection to the FBI Las Vegas Field Office.
1. Oswaldo Nathanahel Perez-Sanchez
Oswaldo Nathanahel Perez-Sanchez is wanted in connection with the murder of Tabatha Tozzi in April 2023. The Metropolitan Police Department alleges Perez-Sanchez fatally shot Tozzi, his then girlfriend, before carjacking a vehicle and fleeing the scene.
The FBI is offering an award of up to $10,000 for information leading to his arrest. Perez-Sanchez is considered armed and dangerous.
2. Mykalai Kontilai
Mykalai Kontilai, also known by the name Michael Contile, was indicted in U.S. District Court of Nevada for fraud, laundering of money instruments and willful failure to file return in June 2020.
Kontilai is alleged to have made false promises about the use of funds invested in his business — with victims having invested more than $23 million — and instead stole those funds for personal use.
Kontilai was also indicted in the U.S. District Court of Colorado.
3. Phet Loi Naovarath
Phet Loi Naovarath was sentenced to 33 months in federal prison for his alleged involvement in a mortgage fraud scheme, but fled Las Vegas in May 2012 ahead of reporting to prison.
Naovarath is alleged to have promised victims they would be investment partners in the purchase of high-end Las Vegas properties, but instead used their identities to buy and resell properties, racking up millions of dollars in debt.
4. Alexsey Belan
Alexsey Belan was charged in connection with compromising more than 500 million Yahoo accounts in 2017 and was included on a list of Russian individuals targeted by sanctions imposed by former president Barack Obama in 2016.
The Latvian hacker is alleged to have broken into the computer networks of three major U.S. e-commerce companies in Nevada and California, stealing user data and passwords for millions of accounts and then selling the information.
The FBI is offering a reward up to $100,000 for information leading to the arrest of Belan.
5. Unknown armed robbery suspects
The FBI is offering a reward of up to $10,000 for information leading to the arrest and conviction of five individuals connected with the armed robbery of a Rolex store at Caesar Palace in May 2016.
The suspects smashed several display cases, stealing an unknown number of watches and allegedly whacked the store's security guard in the head with a firearm.
If you have any information concerning these individuals, submit a tip with the FBI's Las Vegas field office, or call 702-385-1281.
Contact Taylor R. Avery at TAvery@reviewjournal.com. Follow @travery98 on X.