Nevada Assembly candidate in jail on forgery charge
Updated May 18, 2018 - 9:40 pm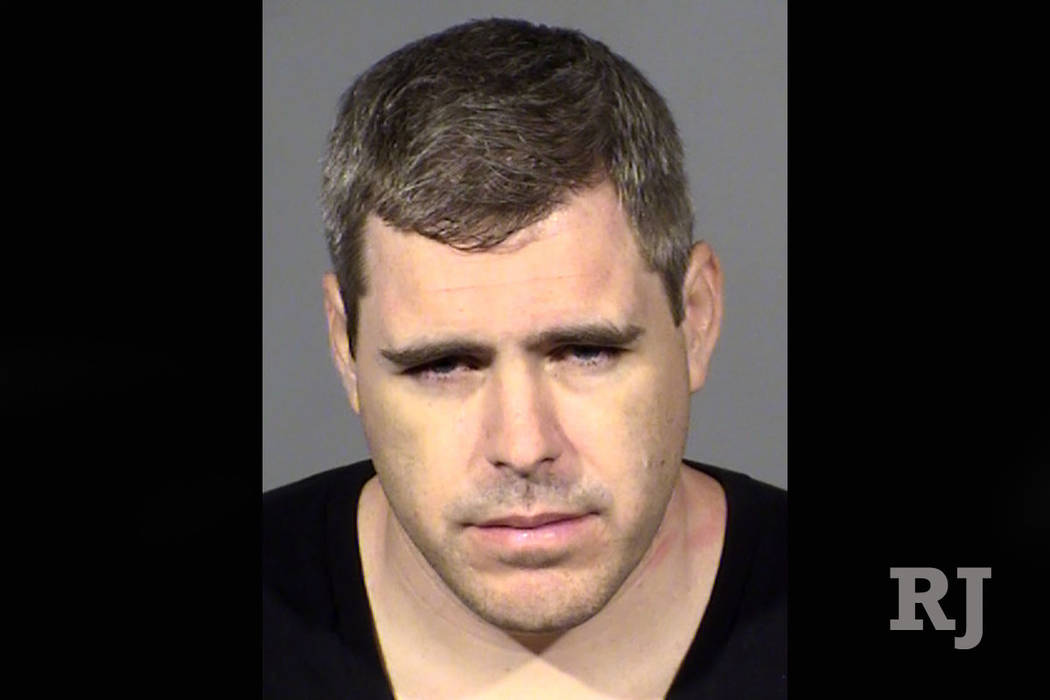 Nevada Assembly candidate Michael Lee McDonald is accused of forging evidence in a family court case and lying about his income, court documents show.
McDonald's arrest report claims he forged a letter submitted as evidence in a Las Vegas Family Court divorce and custody case. He had submitted the original letter from his therapist dated Aug. 31, 2017, and filed it in court Sept. 27. In later court dates, he submitted a similar letter with a different date but with an added sentence declaring him as not a threat to himself or his children.
McDonald, 34, a Republican running for state Assembly District 20 in Las Vegas. He has been charged with three counts each of forgery, burglary and offering a false instrument for public office filing.
The Metropolitan Police Department determined that McDonald submitted the altered letter as evidence on three occasions; Dec. 14, March 13 and March 21. He was arrested April 19 and remains in Clark County jail.
The arrest report claims that "the sheet was scanned into a computer and the typed word, date and signature was added over the existing entries on the sheet by a computer software program." The sentence looked to be in a different font size than rest of the letter and the sentence "drifts upwards" from the otherwise straight-typed letters, according to the report.
The judge overseeing his family court case said she was "real concerned" about the letter in a March 16 hearing before accusing McDonald of trying to defraud the court, the report showed.
While detectives searched his home, McDonald pulled up photographs of the original and altered letters on his computer. McDonald had told police the therapist's office had approved the change to the letter but refused to say who made the change.
The therapist told police she was "sympathetic" to McDonald but did not include the line in her letter. However, she added according to the report, "What was written was in the spirit of what we spoke about."
Police also determined McDonald had lied about his income and employment status, the report indicates. He listed he received no income in a financial disclosure form and testified similarly in a March 16 court hearing. Yet subpoenaed employment records show he worked for the distributing company and received an annual salary of $47,500, the report said.
He appeared in court Friday morning, where his bail was set at $100,000. If he posts that amount, his release condition would include house arrest. McDonald's attorney, Robert Kurth, said McDonald had not posted bail as of Friday afternoon.
McDonald is set to appear in court May 31 for his preliminary hearing. He also faces five counts of intercepting wire or radio communications in an unrelated case. Additional details on the wiretapping accusations weren't immediately available.
Contact Mike Shoro at mshoro@reviewjournal.com or 702-387-5290. Follow @mike_shoro on Twitter. Review-Journal staff writer Rio Lacanlale contributed to this report.