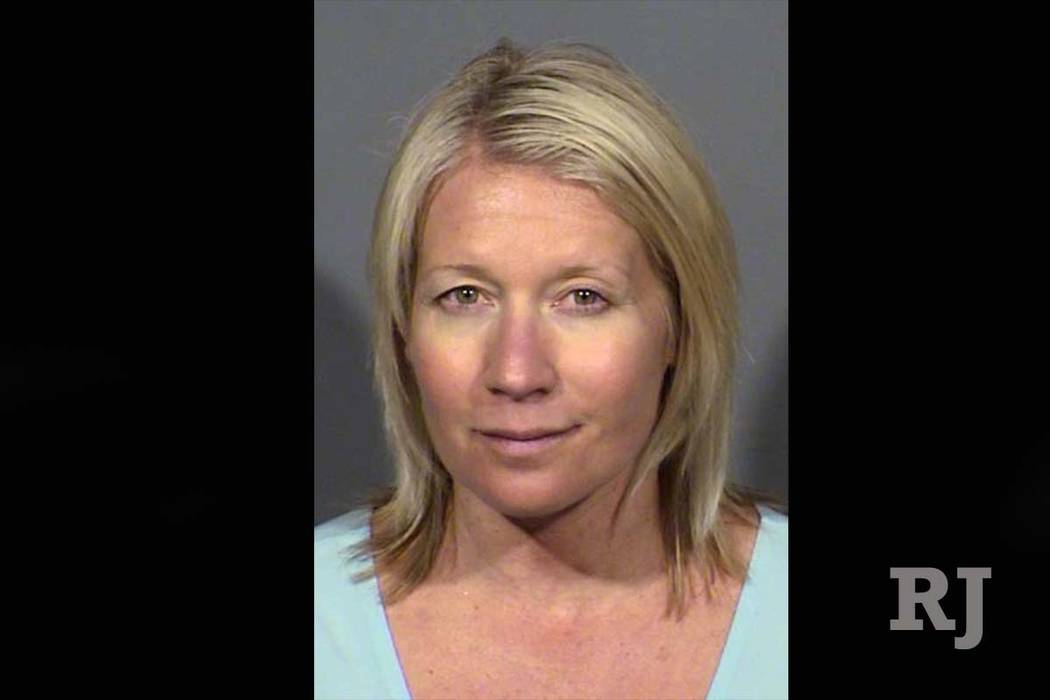 An elementary schoolteacher arrested Tuesday morning on a DUI charge told police she had taken prescription pain medication the night before, an arrest report shows.
April Shepard, 46, told Clark County School District police she didn't drink alcohol but had taken a 200 mg tablet of Tramadol the night before she hit two parked vehicles outside the school where she worked, her arrest report indicates. Witnesses reported she side-swiped the vehicles along Tonopah Avenue about 7:15 a.m. outside Tom Williams Elementary School in North Las Vegas, the report said.
She failed multiple impairment tests, including a walk-and-turn test that she had to stop early because she lost her balance and almost fell, the report said.
"Ms. Shepard almost fell out of her vehicle when she attempted to exit it and had to be held up by two parents that were in the area at the time," the report said.
Police approached her while she was sitting behind the wheel and asked for her to show her license, registration and proof of insurance. An officer pointed out the location of both her license and registration — in her open wallet and resting on her knee, respectively — while she struggled to find them. The officer determined she had slowed speech and mental comprehension during the interaction, according to the report.
Shepard later said she may have taken another tablet of Tramadol that morning but wasn't sure, she told police.
Tuesday was the first day of school after spring break. No injuries were reported, and no students were involved, school police said.
Shepard is a fourth-grade teacher at the school and has been with the district since 1996. She faces a misdemeanor DUI charge.
Court records show she has posted bond.
Contact Mike Shoro at mshoro@reviewjournal.com or 702-387-5290. Follow @mike_shoro on Twitter.