Over 300 roosters used for cockfights rescued in Las Vegas
Updated January 29, 2021 - 4:54 pm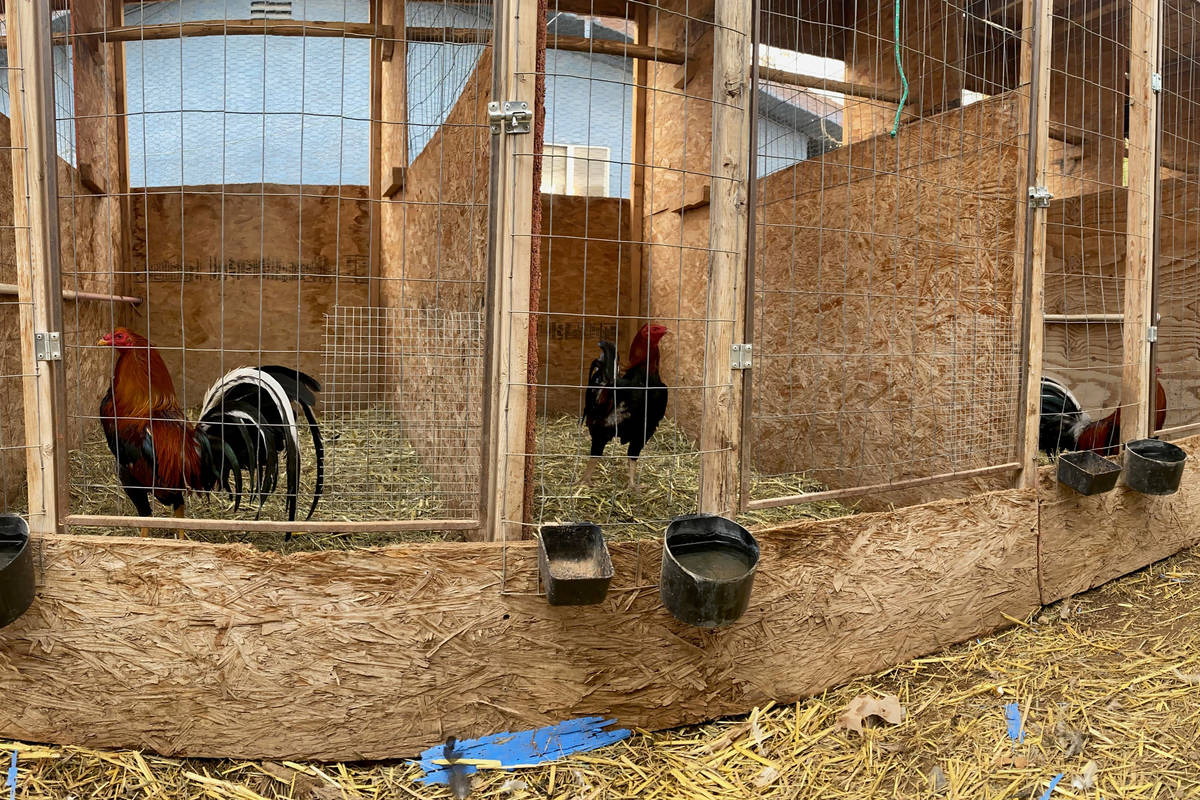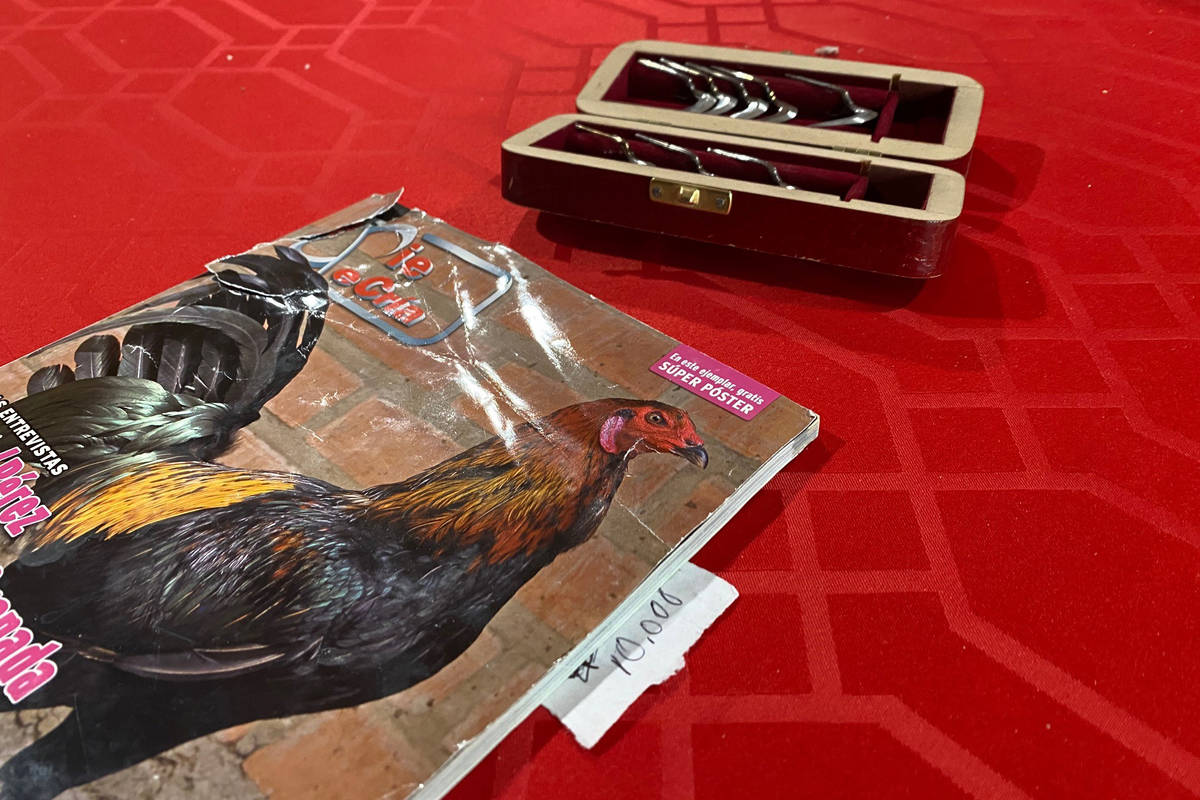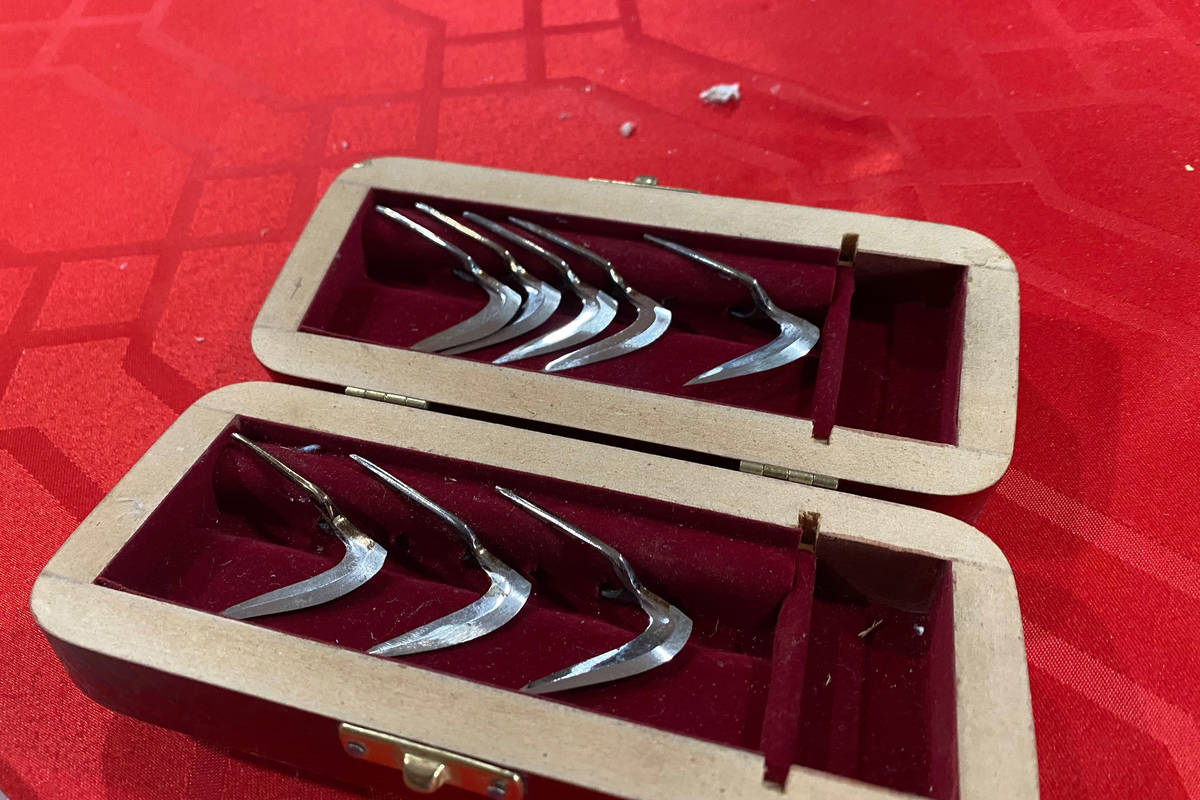 More than 300 roosters used for cockfighting were rescued from a house in northeast Las Vegas on Friday, police said.
"One person is in custody on drug related charges with more charges expected related to animal cruelty," according to a statement from the Metropolitan Police Department. The house is in the 4000 block of Judson Avenue, police said.
"The sport entails trainers cutting off the rooster's spurs and comb, before forcing them to fight each other with sharp blades attached to their legs until one of the animals dies," police said.
Many roosters' combs and spurs had been removed, police said, and razors for their legs were found on the property.
In a statement, Marty Irby, executive director of Washington, D.C.-based Animal Wellness Action, praised Metro and Clark County Animal Control officers for "rescuing hundreds of gamecocks today and bringing light to the horrific practice of cockfighting that continues to plague the U.S. and its territories."
"The vast majority of gamecocks bred and raised in states like Nevada continue to be shipped around the globe transmitting terrible plagues such as Newcastle disease and Avian influenza," the statement read. "Cockfighting is not only inhumane, and unconscionable, but is also a breeding ground for the next major pandemic such as COVID-19. We call on the U.S. Dept. of Justice, and state and local officials to take swift and harsh action against those who seek to perpetuate this barbaric blood-sport."
Anyone with information is asked to call Metro's animal cruelty section at 702-828-3364 or, to remain anonymous, Crime Stoppers at 702-385-5555.
Contact Mya Constantino at mconstantino@reviewjournal.com. Follow @searchingformya on Twitter.