Parents doubt suicide ruling in daughter's death in Las Vegas
September 15, 2016 - 10:07 pm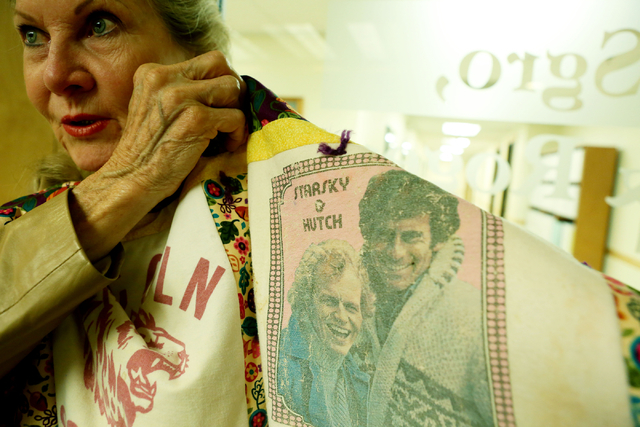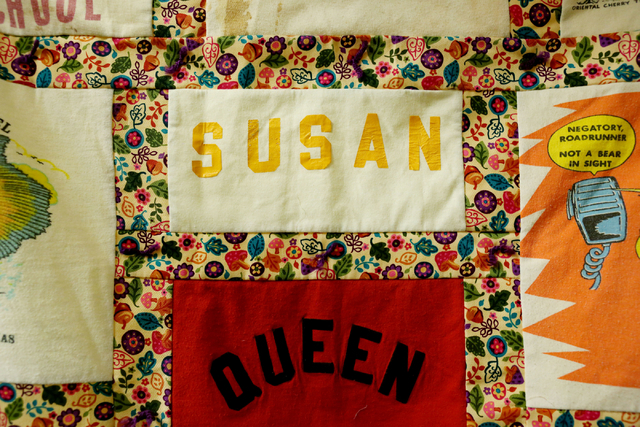 In the first phone call to his father-in-law, Gregory "Brent" Dennis said his wife was unconscious. Paramedics were rushing her to the hospital.
"What happened?" Danny Winters asked his son-in-law.
"My God, Dan, she drank antifreeze," Dennis said of his wife, Susan Winters.
He called again several hours later. Avis and Danny Winters had chartered a plane in Oklahoma, ready to fly directly to Las Vegas, with the hope of seeing their daughter alive.
Dennis suggested they need not hurry. Their daughter's kidneys had failed, she had suffered two heart attacks, and she had no control over her bodily functions, her husband said.
"What are the doctors saying?" Danny Winters asked.
"They're saying she has no chance."
Two hours later, Dennis called a third time. Susan Winters was dead at 48. Her husband and father have not spoken in the 20 months since.
Avis and Danny Winters do not believe their daughter killed herself. They flew to Las Vegas the day after her death and gathered with family at Green Valley Ranch. Their granddaughters, then 12 and 14, arrived at the hotel and stood with Dennis and his mother. Dennis and his father-in-law did not speak to each other.
"When we got out there that morning, it was like a standoff," Danny Winters said. "It was just like all of the sudden we were adversaries, instead of trying to get together and bond and start the healing process."
One of the girls mentioned suicide. "And I said, 'Would you please not say she committed suicide?'"
Avis and Danny Winters are convinced that Dennis, a Boulder City psychologist, manipulated his daughters into believing their mother was suicidal.
In a recent two-hour interview with the Las Vegas Review-Journal, her mother, father, brother Chris Winters and sister-in-law Julie Winters described a woman who worked hard her entire life to achieve her goals. They shared photographs from her childhood, when she often wore a T-shirt and blue jeans, rather than a dress, and kept her blond hair short.
As a girl, she loved softball and track, "Starsky & Hutch" and Elvis Presley. As a woman, she exercised regularly, made plans for the future, loved her daughters and took great care in her appearance, her family said. She was wearing Invisalign braces when she died.
She had a bachelor's degree in political science, which took her only three years to achieve, and received a law degree from the University of Oklahoma. She worked for a year in the Clark County district attorney's office, toiled at a Las Vegas law firm and sometimes filled in as a judge in North Las Vegas Justice Court.
"Susan was very spirited, very quick-witted," her mother said. "She was determined in whatever she started to do, she was going to finish."
She was four years younger than Dennis, a former football star in Blanchard, Oklahoma, where the two grew up. She was smitten, and she wouldn't let the years between them impede her crush. She followed him on runs and sometimes caught up. He would shrug her off as being too young.
As a shortstop, she led her high school softball team to the state championship. She kept running and won her age bracket in marathons.
She and Dennis, both previously divorced, reconnected in 1993, while he was studying psychology in San Diego and she was practicing law in Las Vegas. They married two years later.
"We had our reservations, but Susan loved him," Avis Winters said. "He was going to be part of the family, as much as he wanted to be."
The couple, who had two daughters together, separated briefly in 2013. Dennis moved out, and the couple talked about divorce, according to an investigative report compiled by attorneys hired for a lawsuit Avis and Danny Winters have filed against Dennis.
Susan Winters sought counseling to work through her emotions before the couple reconciled, the report states. She told one of her doctors she was "doing a lot better" because she and her husband were back together.
She cherished her children and had arranged for trips across the country with them in 2015.
A few weeks before Susan Winters died, she and her husband visited her family in Oklahoma for the Christmas holiday.
"It was just wonderful," Avis Winters said of the visit. "She would bounce down the stairs every morning. Things were good. It was a joy in my heart to see her and her girls."
Susan Winters made plans to return to Oklahoma after the new year to help with the family business. Her father and brother own dozens of Sonic drive-ins and Qdoba restaurants, and she stood to benefit from the family fortune.
On the day before she died, she confided in friends that her marriage was in trouble again, according to the report.
The coroner ruled her January 2015 death a suicide. Her husband collected a $1 million life insurance policy and an inheritance of more than $650,000.
"I just know that she didn't drink antifreeze on her own," Danny Winters said. "If she had walked out in front of a truck, I wouldn't have believed it."
Contact David Ferrara at dferrara@reviewjournal.com or 702-380-1039. Follow @randompoker on Twitter. Contact Jeff German at jgerman@reviewjournal.com or 702-380-8135. Follow @JGermanRJ on Twitter.
RELATED
Grand jury targets husband in lawyer's 2015 death