Parents of dead 2-year-old Las Vegas girl face child abuse charges
Updated November 30, 2018 - 6:43 pm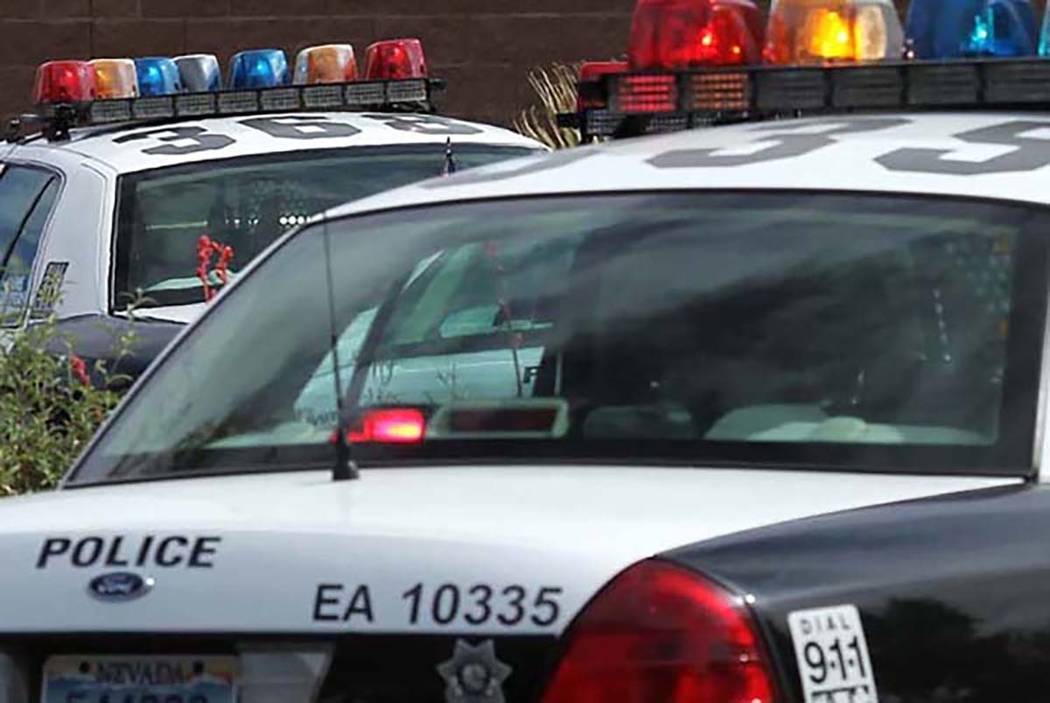 A couple is facing child abuses charges after the death of their 2-year-old daughter, who Las Vegas police suspect was a victim of "repeated violent abuse," the Review-Journal has learned.
Murder charges against the parents, Ebony McBride, 26, and Worthy Lee Curtis, 25, will be determined after a ruling on the girl's cause and manner of death from the Clark County coroner's office, according to Metropolitan Police Department spokeswoman Laura Meltzer.
As of Friday, the two faced one count of child abuse or neglect and two counts of allowing child abuse or neglect — all resulting in substantial bodily harm, jail records show.
Julianna Imunique Lynsha Curtis died Nov. 9 at Sunrise Hospital and Medical Center, two days after she had been hospitalized in critical condition, the coroner's office said.
Identical arrest reports for her parents stated that she had arrived at the hospital with injuries consistent with abuse, including retinal hemorrhages, progressive brain swelling, bruises and lacerations.
About 2:35 p.m. on Nov. 7, a 911 call came in requesting medical help for a child in "physical distress" inside an apartment complex at 4855 Boulder Highway, according to Las Vegas police. Julianna was not breathing and was bleeding from the mouth, the arrest reports stated.
Curtis and McBride fled the scene before police arrived, although Clark County Fire Department first responders gave officers a description of a woman they had seen walking away from the apartment.
A woman who matched that description, later identified by police as McBride, was found shortly thereafter walking near Boulder Highway and Flamingo Road. She told police she was trying to find a ride to the hospital "for her baby," the reports stated.
By the time Julianna arrived at the hospital, she was "intubated, unresponsive, no heartbeat with pupils fixed and dilated," according to the arrest reports.
Two detectives, who met Julianna at the hospital, described the girl's injuries in detail in their report: "Dark and light colored bruises on her legs, arms, abdomen, hips and face, all in different stages of healing."
"Numerous linear marks on her legs, arms, abdomen, groin and back," they wrote. "The linear marks are consistent with an injury caused by being whipped with an object."
The detectives also described different marks and lacerations in varying length and color, some straight and others curved.
After seeing Julianna, the same detectives interviewed McBride, who had been taken to the hospital by other officers.
She said on that day, Curtis had been shaking Julianna in an attempt to wake her up after she "had a seizure," the reports stated. When Julianna didn't wake up, McBride asked a neighbor to call for help.
The neighbor, who made the 911 call, then performed CPR on Julianna until first responders arrived, at which point Curtis left the apartment "because he believed he had an active warrant for his arrest," McBride told the detectives.
When asked about Julianna's injuries, she told police she had seen Curtis "whoop" Julianna with shoes and cellphone charger cords, adding that Curtis may have "whooped" her that day "because she urinated on herself," according to the reports.
McBride then was arrested, while Curtis was located and taken into custody Nov. 10, jail records show. Both remained in custody Friday without bail at the Clark County Detention Center and are scheduled to appear in court Dec. 10 for their preliminary hearing.
Detectives concluded their reports by writing, "During the investigation, it was discovered that Worthy Lee Curtis willfully caused (Julianna) to suffer unjustifiable physical pain and mental suffering as a result of repeated violent abuse and neglect."
According to online court records, Curtis pleaded guilty to domestic battery in April 2017.
A Clark County Department of Family Services report shows that Julianna's family had not been investigated by local Child Protective Services before the girl's death, which marked the 32nd child fatality investigated this year by the Department of Family Services, Review-Journal records show.
Contact Rio Lacanlale at rlacanlale@reviewjournal.com or 702-383-0381. Follow @riolacanlale on Twitter.