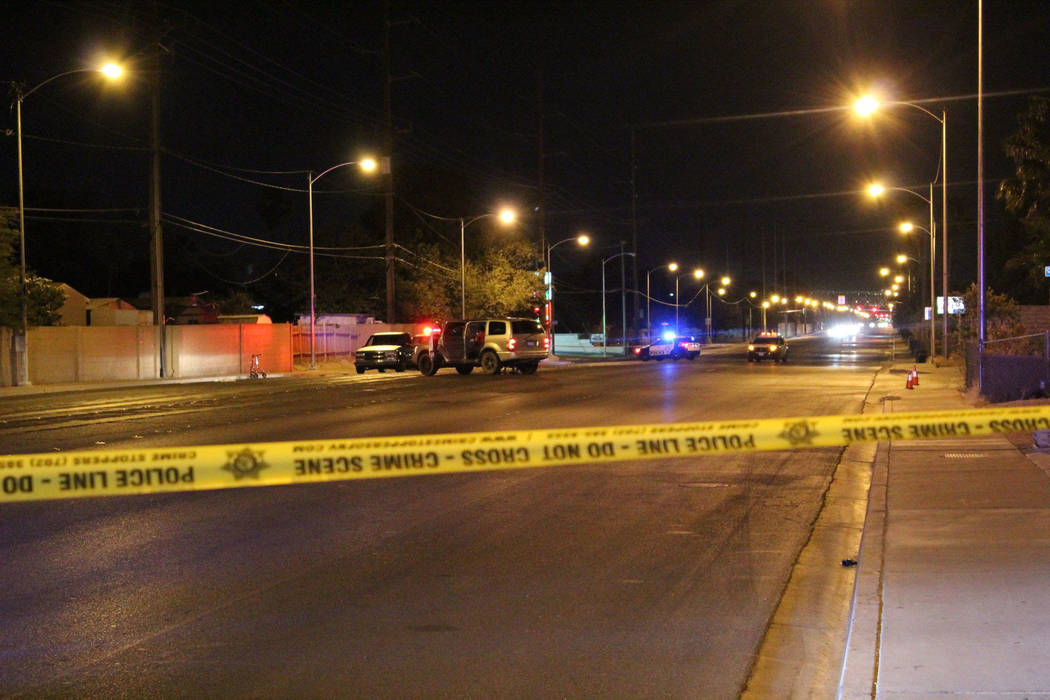 Las Vegas police are searching for a vehicle that struck and killed a pedestrian in the northeast valley.
The crash was reported about 10:45 p.m. on Pecos Road near Las Vegas Boulevard North, according to Metropolitan Police Department Lt. David Gordon.
Gordon said the vehicle, a charcoal gray SUV, hit the pedestrian while traveling northbound on Pecos at Canoga Avenue. The pedestrian was hospitalized but later died.
Pecos is closed between San Antonio Avenue and Reseda Circle while police investigate.
Contact Max Michor at mmichor@reviewjournal.com or 702-383-6239. Follow @MaxMichor on Twitter.
Pecos Rd and Canoga Ave, Las Vegas, NV