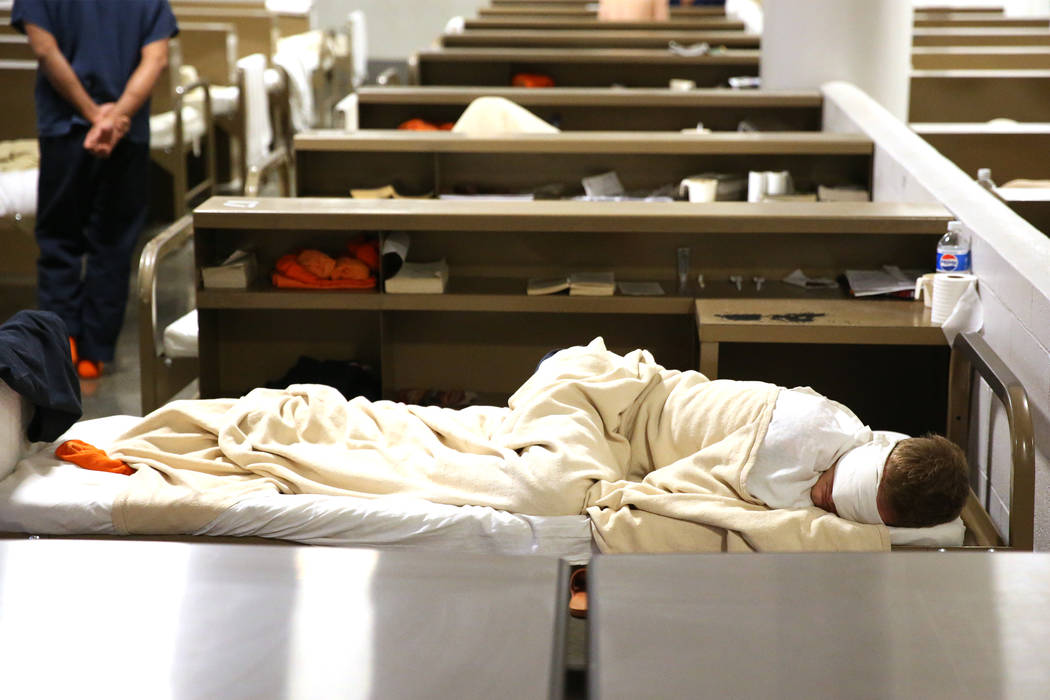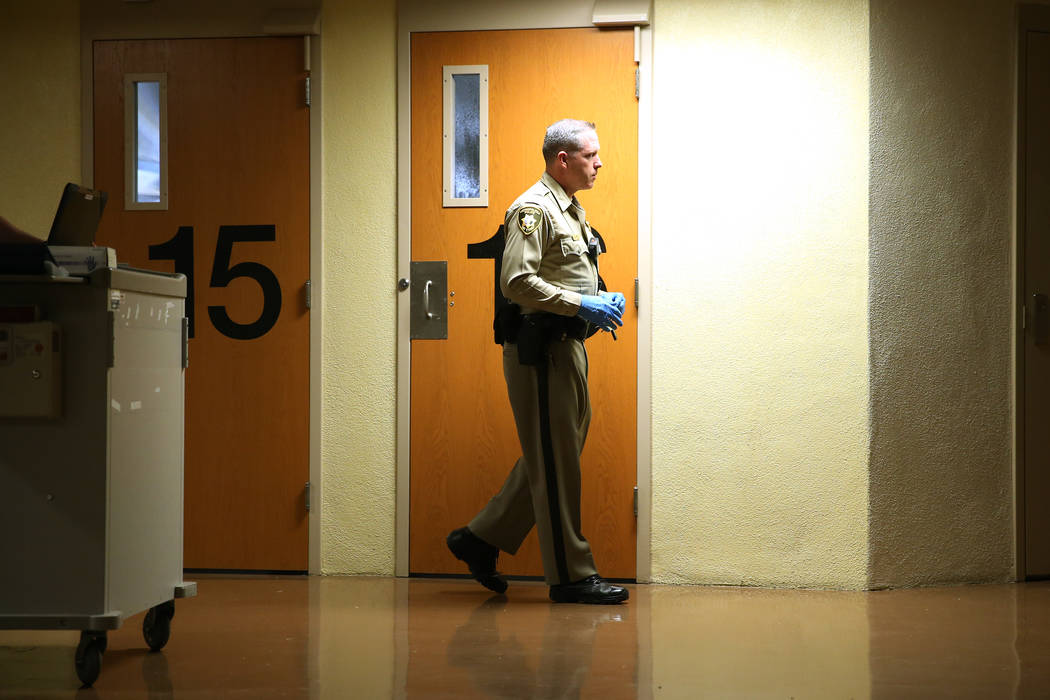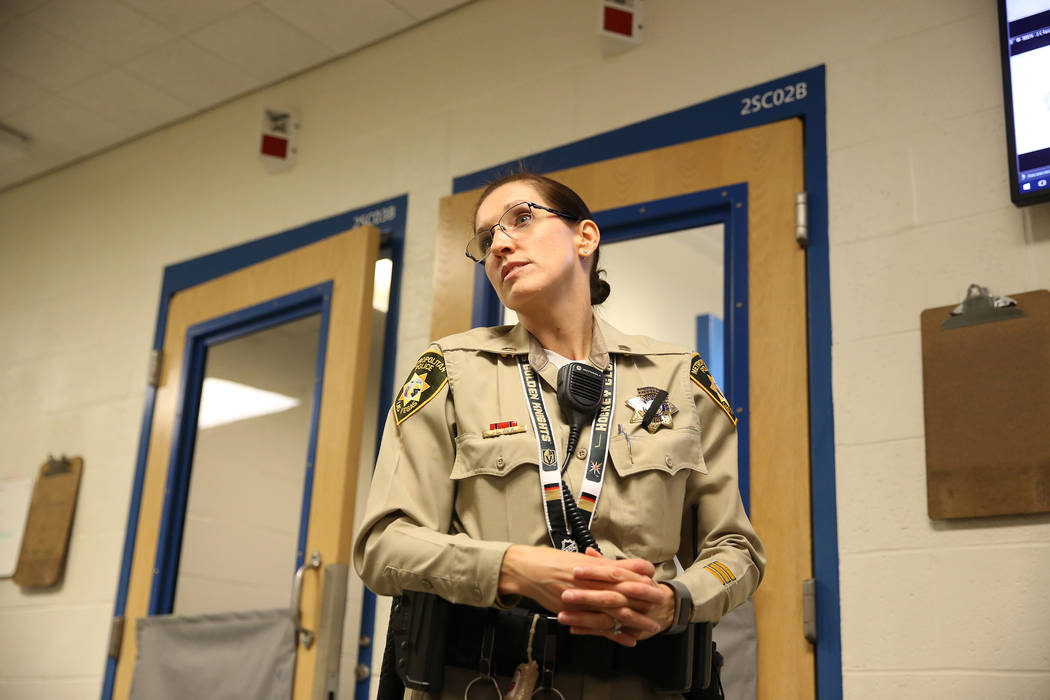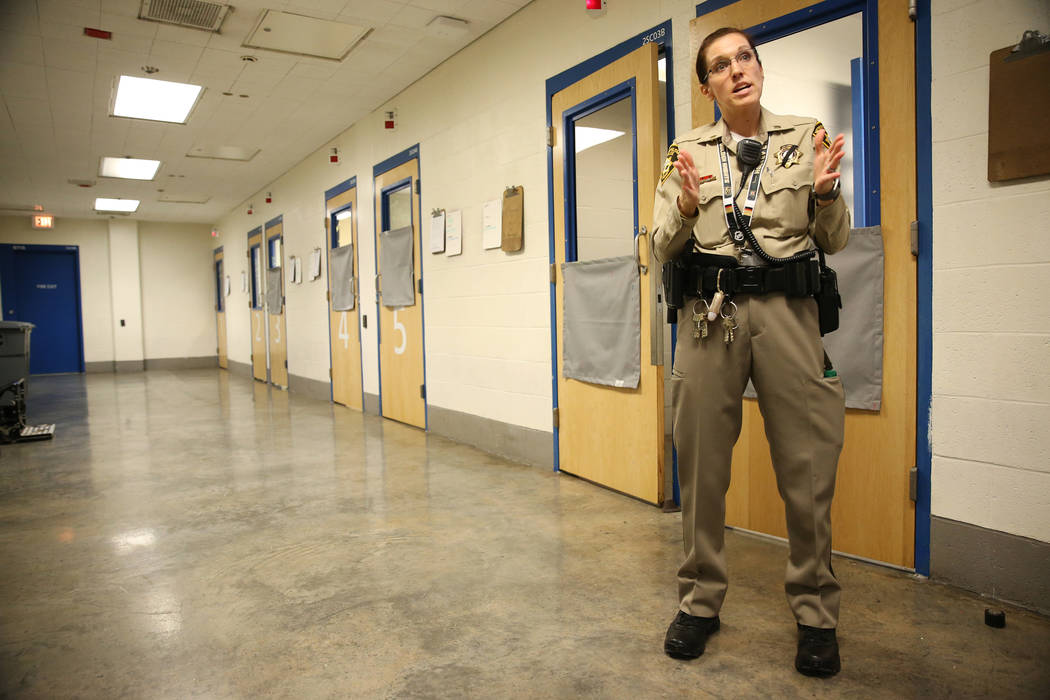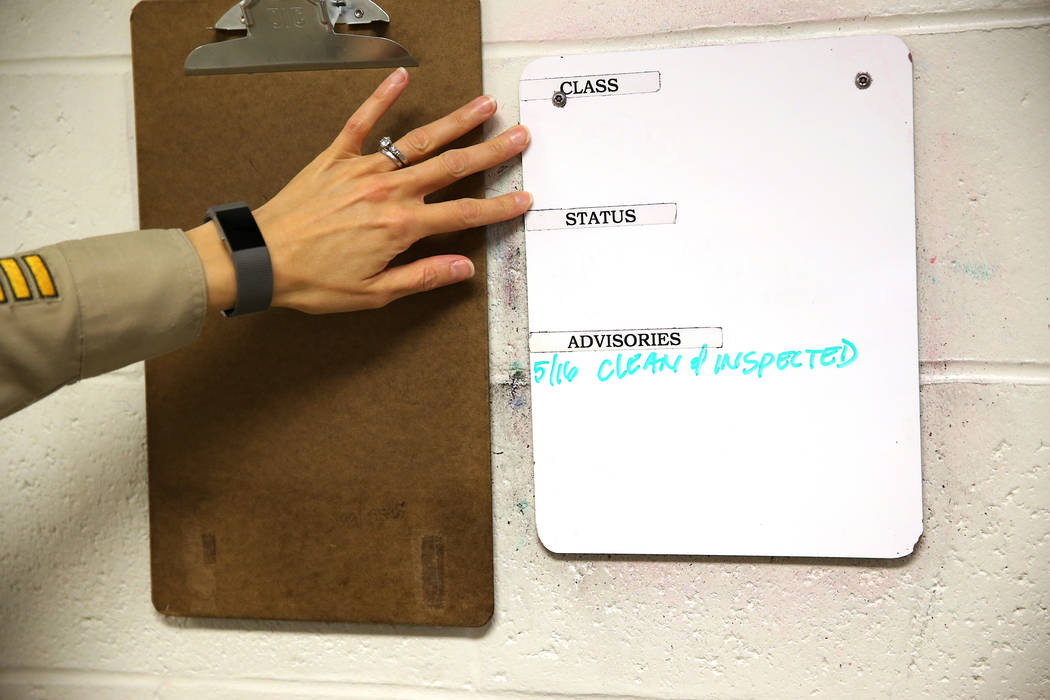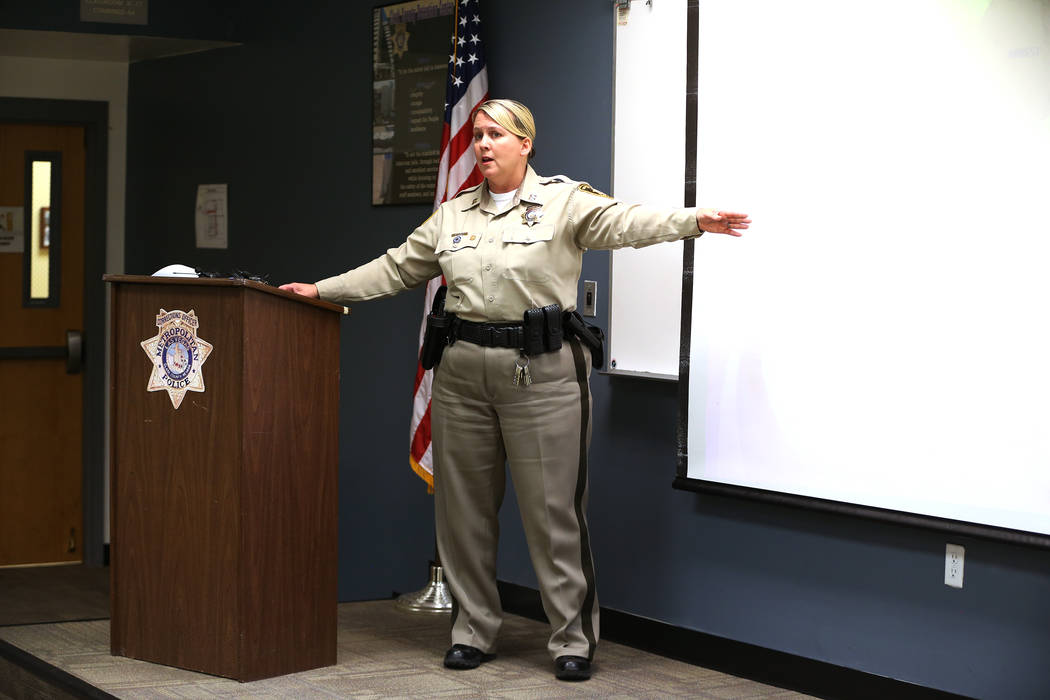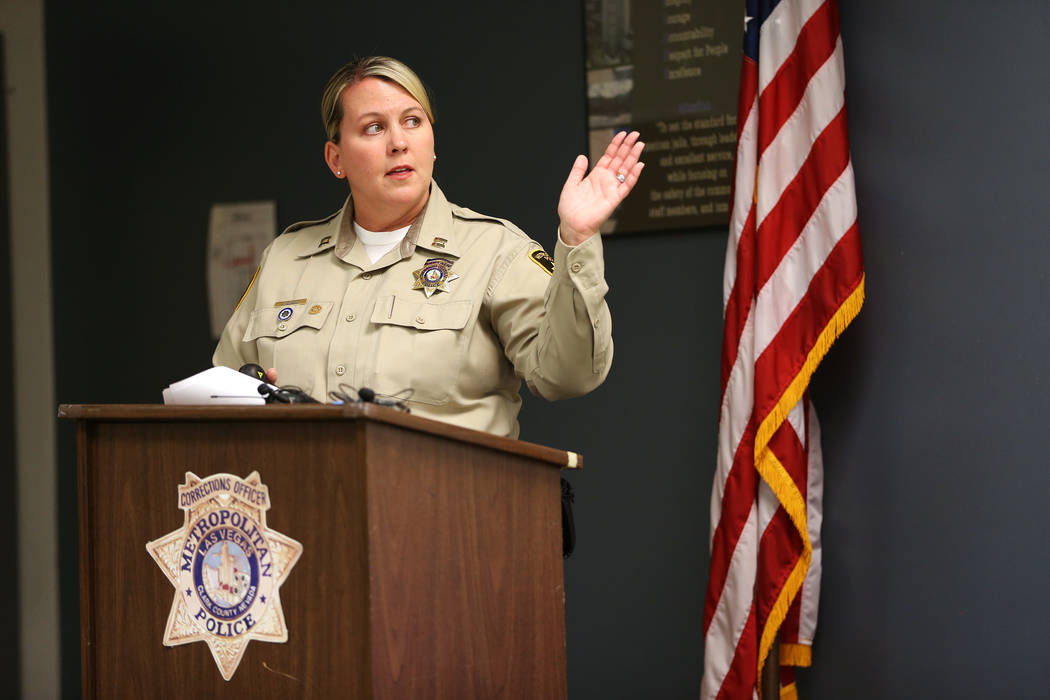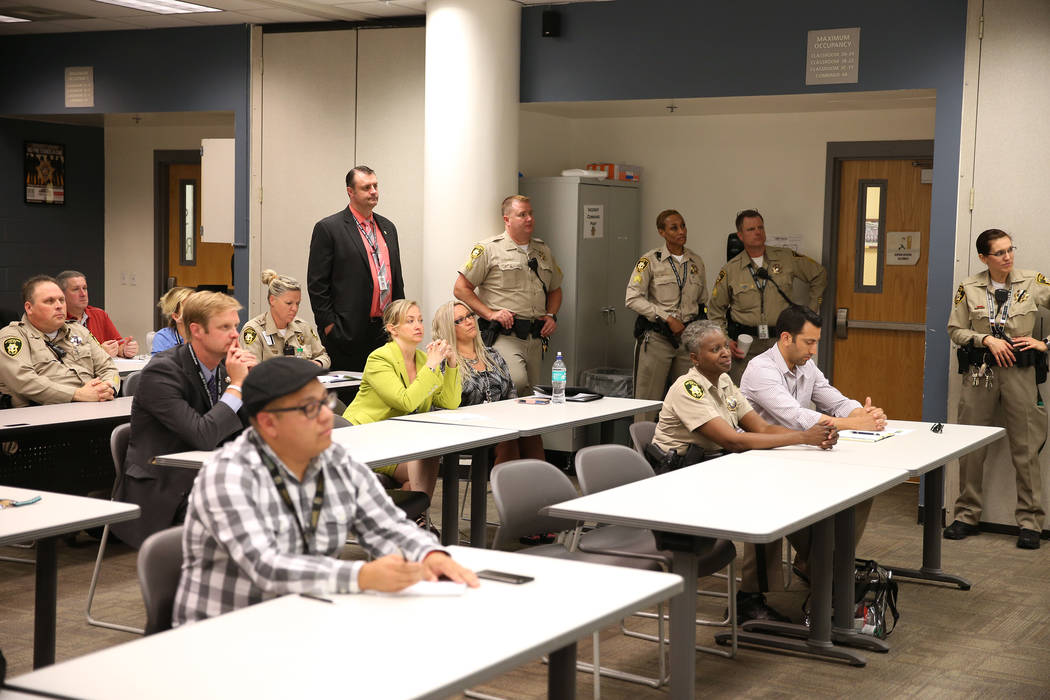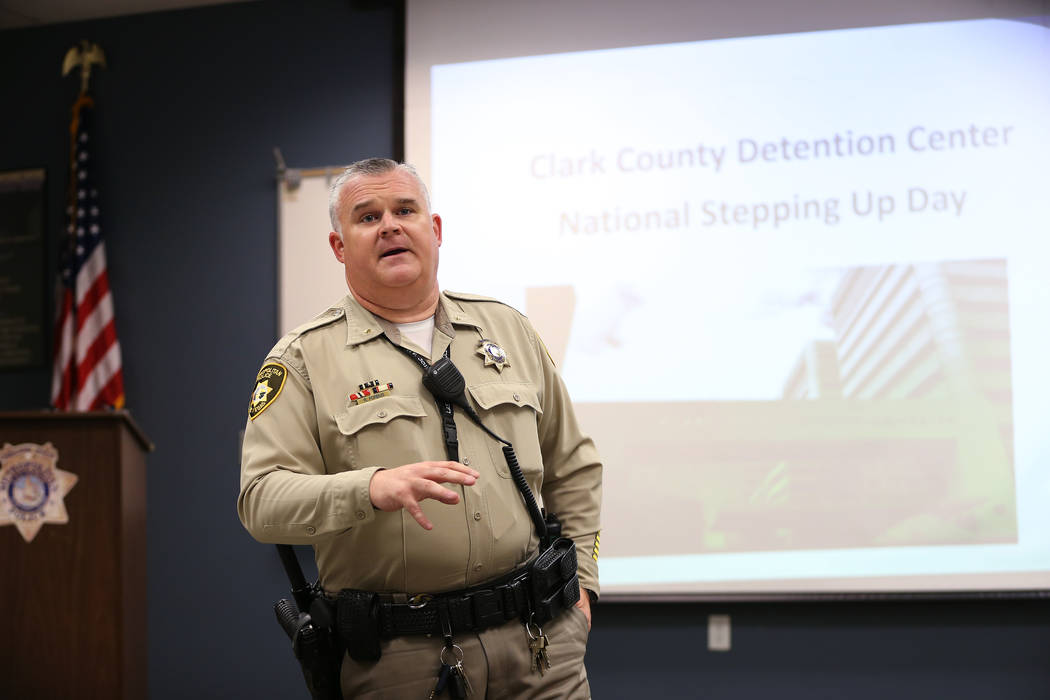 At least a quarter of Clark County Detention Center inmates at any given time are battling mental illness, law enforcement officials say, and there aren't enough resources or mental health providers in the Las Vegas Valley to treat them.
Las Vegas Metropolitan Police Department officers held a news conference Wednesday at the detention center to draw attention to a national initiative that seeks to move many mentally ill offenders out of the criminal justice system and into treatment.
But while the low-level offenders with mental health issues who often land in Clark County's lockup would be better served by therapists and medical professionals, the needed resources and partnerships just aren't there, said police Capt. Nita Schmidt.
"Our biggest challenge is having that support in the community to be able to provide that assistance," Schmidt said after a presentation Wednesday on the Stepping Up Initiative's Day of Action, a national program created in 2015 to bring awareness to overcrowding in jails due to mental illness. The Stepping Up Initiative now is active in 43 states and more than 400 counties.
The Clark County Detention Center, where about 3,800 people are in detention daily, has become "ground zero" for the mentally ill in the valley, said Deputy Chief Richard Forbus.
Roughly a quarter of inmates at any given time are taking medication for mental health issues, and officials say the percentage of mentally ill in the jail population is undoubtedly much higher than that. The opioid crisis has added to the problem by landing more substance-dependent inmates behind bars, Schmidt said.
"It essentially makes Clark County Detention Center the biggest mental illness and the biggest mental health treatment operation in the state of Nevada," Forbus said.
Metro is exploring possible ways to address the issue. Some officers already have undergone training in Washington, D.C., through the Stepping Up Initiative, and the department has established a committee on mental health to brainstorm possible approaches.
Schmidt and Forbus said the initiative will help Metro continue to raise awareness surrounding the issue and create deeper relationships with community partners focused on mental health treatment.
Schmidt also said a team of law enforcement representatives is working on pinpointing legislative fixes that could ease the strain on jails.
"We're talking about large systemic changes that don't happen overnight," Schmidt said. "It's not about starting a new program; it's not about more bed space out in the community. It's about looking at systems-level practices and ways that you can make effective change and also be fiscally responsible with the county's money."
Contact Jessie Bekker at jbekker@reviewjournal.com or 702-380-4563. Follow @jessiebekks on Twitter.